Scott Carpenter passed on October 10th, 2013. He was the second American to orbit the Earth in 1962, but his flight into space was riddled with technical problems; the nation waited anxiously to see if he had survived a landing far away from the target site. He died at age 88 and was one of the last two surviving astronauts of America's original space program, Project Mercury. Only John Glenn is still alive and is in his 90s; Glenn flew the first orbital mission on February 20, 1962.
Click here to enlarge top photo.
Lieutenant Commander Scott Carpenter lived his dream as he splashed into the Caribbean off Puerto Rico in his Aurora 7 capssule on May 24, 1962, after a harrowing, mind-numbing, mission. For all those seeing the great new film "Gravity," which is illustrating that good science fiction can be a huge box office draw, just think of Scott as you experience "Gravity"! However, his space flights were not science fiction!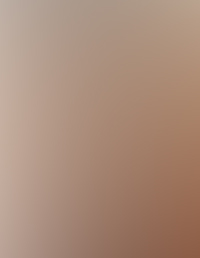 Scott Carpenter, 1962 (Associated Press)
"I volunteered for a number of reasons," he wrote in "We Seven," a book of reflections by the original astronauts published in 1962. "One of these, quite frankly, was that I thought this was a chance for immortality. Pioneering in space was something I would willingly give my life for."
For 39 minutes after his capsule hit the Caribbean, he could not be contacted; NASA was beginning to assume that he had died. He was 250 nautical miles from his intended landing point after making three orbits in a nearly five-hour flight. Although radar and radio signals indicated that his capsule had survived re-entry, it was not immediately clear that he had survived.
His orange life raft was finally spotted by a Navy search plane but he remained in the raft for three more hours before he was picked up by a helicopter and taken to the aircraft carrier Intrepid. The uncertainty over his fate was only one problem with the flight. The equipment controlling the capsule's attitude had gone awry; moreover, he fired his re-entry rockets three seconds late, and so they did not have the expected thrust. He also fell behind on his many tasks during the flight's final moments, and his fuel ran low when he inadvertently left two control systems on at the same time.
NASA criticized his performance. "He was completely ignoring our request to check his instruments," Christopher Kraft, the flight director, wrote in his memoir "Flight: My Life in Mission Control" (2001). "I swore an oath that Scott Carpenter would never again fly in space. He didn't."
Carpenter was born in Colorado, was fond of a rugged outdoor life and became enthralled by the prospect of flying. World War II ended before he could obtain his wings. He entered the University of Colorado afterward and received a Navy commission in 1949.
He flew patrol planes in the Pacific during the Korean War, then trained as a test pilot. He was among the seven military pilots chosen as the Mercury astronauts, the beginning of America's quest to carry out President John F. Kennedy's dream and goal to put a human on the moon.
Carpenter was Mr. Glenn's backup for his epic orbital flight, and memorably exclaimed from Mission Control, "Godspeed, John Glenn!" as Mr. Glenn's Friendship 7 achieved liftoff.
After two decades of service to NASA, Carpenter explored the Underwater Frontier as an aquanaut in the Navy's "Man in the Sea Project." He lived and worked on the ocean floor for 30 days straight at one point.
"I still can't make up my mind whether I like outer or inner space better," Carpenter said last year — adding with a smile, "But there's a difference in glory."
My respect for the bravery of our astronauts – and for all the world's astronauts – grows with each passing year. I am wiser than I was when they were doing their courageous deeds and I did not fully appreciate them then. If only we could have kept the optimism and simple "can-do" attitude they had back then. These days we seem filled with fear and rancor. The astronauts, including Scott Carpenter, offer us inspiration and positivity. Their bravery lives even now!
THE UFO AGENDA, SO…YOU WANT TO KNOW THE TRUTH?
Brand new book by Diane Tessman!
http://www.amazon.com/The-UFO-Agenda-ebook/dp/B00DUEPPJ4
Who are they? Where do they come from? What do they want? For centuries, the UFO phenomenon has intrigued us, and now renowned UFO researcher, Diane Tessman, brings us face to face with some startling truths about the alien agenda.
Why are some people chosen for contact? Are the visitors from far-flung otherworlds, or quantum projections of our own mysterious consciousness?
The UFO Agenda is a journey outside the box – an uplifting must-read for anyone seriously interested in understanding the most profound mystery ever to confront the human race.