Dirk Vander Ploeg was the publisher of this website dedicated to UFOs and the Paranormal until his untimely death in 2015. Upon his passing, his family, friends and colleagues decided to keep this website alive in his memory.
In memoriam Dirk Vander Ploeg by Robert D. Morningstar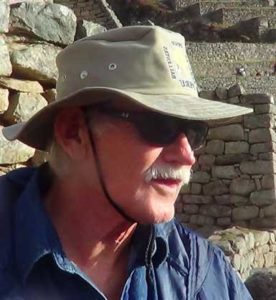 As a colleague and co-editor of UFO Digest with Dirk Vander Ploeg, I feel heartbroken to receive the news and regret to inform all friends of UFO Digest of Dirk's passing, suddenly on Friday, June 26th 2015, in his home in Hamilton, Ontario.
This is the saddest news that I have had in many years. Dirk and I worked together for more than 10 years on developing and expanding UFO Digest, and we shall all miss him dearly. Dirk and I were looking forward to meeting in New York City right after July 4th to discuss the expansion of UFO Digest news and services. Words cannot express my grief and deep sorrow. I shall surely miss greeting him, welcoming him to New York and showing him the beauties and marvels of "The Big Apple." Read more
The Quest for Middle Earth by Dirk Vander Ploeg
Dirk Vander Ploeg and Erich von Daniken on Same Page in the quest for God. The Quest for Middle Earth is by Dirk Vander Ploeg. Dirk founded UFO Digest which is a popular UFO and paranormal magazine (Since 1998). A Book Review of Quest for Middle-Earth by Dirk Vander Ploeg, (2010) is reviewed and written by Theresa J. Thurmond Morris, Author/Publisher. Dirk and Theresa share interests and advocate social paranormal networking in eco-social-spiritual-historical-paranormal tourism. Read more