"Kelly had been a coworker of Annie's, as well as a model for Sickert, and she became the child's nanny soon after its birth. Knowing that the game was up, Kelly hid Alice with nuns and fled into the East End. Eventually, she told the story to several of her cronies (Nichols, Stride and Chapman) and they decided to blackmail the government when they needed money to pay local protection thugs. When Salisbury learned of the threat, he called on Gull again.
---
If you missed Part I of this series click here!
---
"This time, Gull devised an elaborate scheme to silence the women based on Masonic rituals. Enlisting the help of John Netley, a coachman, he created Jack the Ripper as a symbol of Freemasonry. Sir Robert Anderson was enlisted to help cover up the crimes and act as lookout during the murders. The murders would be silent messages about the power and strength of Masonry and the fate awaiting any who opposed them." (casebook.org)
Prince Eddy was said to stop at the Cleveland Street sauna baths. Yet there was another "Little Eddie" in the same murky dwelling. He was one of the messenger boys or liveried squires that filled the baths and laundered the towels according to "Jack the Ripper: The Final Solution" (1976) by Stephen Knight. When the violent rumors began, he switched his name and slipped through the police dragnets. Edward Alexander Crowley changed his name to "Aleister" by the age of 14 years old. ("Edward did not seem to suit me and the diminutives Ted or Ned were even less appropriate.") But Edward didn't conceal his handwriting very much:
Jack's handwriting
Edward's handwriting
As rumors warned that "Teddie Boy" of Cleveland Street was Jack the Ripper, the police force quickly moved in. During the 1889 Cleveland Street scandal investigation, the male sex workers were given light sentences. No clients were brought to court. But a few years later, Oscar Wilde was accused of being an active homosexual. He was arrested, found guilty of indecency, and served two years of hard labor.
According to his "Confessions," Aleister Crowley had his first sexual fling when he was approximately 13 years old, with a grown-up family attendant. In view of conventional wisdom, that would make him a victim of pedophilia.
He presented the master bedroom incident in his autobiography as a grand conquest. But a 13-year-old youth is not to put down for having sex with an adult supervisor any more than an under-aged pupil with a schoolteacher (perversion of parental duty). Aleister's alpha-male boastings were self-defense mechanisms to allow him to believe he was in control of the situation, when in fact he had been a victim of neglect and sex abuse.
His biography also mentions that Crowley was born with phimosis (tightness of the prepuce). His first sexual affairs it would seem caused his foreskin to tear, requiring a teenage circumcision. Such a psychological link between the Victorian guilt of teenage sex and the trauma of painful hemorrhage may explain a lot about his magical facade at the Cleveland Street boy's brothel and his morbid attitude later in life.
Aleister Crowley was a sexually abused youth, according to our modern legal systems. Any unwanted sexual act done without a person's consent may produce negative sexual health outcomes. An abuse of power over a child or teen is a betrayal of trust.
In his life story, Crowley portrayed his "dreamlike" chats with Jack the Ripper in the guise of an unexplained tenant or chaperone. It did not happen that the prostitute victims of Jack the Ripper had neighborhood procurers or pimps, who protected them, negotiated fees, and shelled out the take-home pay.
Freelance hookers were considered a business rivalry to the Cleveland Street brothel and similar illicit enterprises. Most of Jack the Ripper's murders took place in the Whitechapel area of London in the autumn of 1888, around the time of Aleister Crowley's 13th birthday.
Jack the Ripper's claim in a letter to police that he stored human organs in jars (a kidney piece was mailed to police) bore a bleak resemblance to W. Somerset Maugham's 1908 novel, "The Magician," where Aleister Crowley (Oliver Haddo) is trying to construct life in alchemy flasks.
American crime writer Patricia Cornwell said she found watermarks on some of the letters allegedly sent by the Ripper to police that match paper used by the artist Walter Sickert. According to author Jeff Mudgett, ("Bloodstains," 2011) the handwriting of the famous Ripper letters also matched with serial killer H.H. Holmes' handwriting on prison letters:
Herman Webster Mudgett, better known under the alias of Dr. Henry Howard Holmes, was one of the first documented American serial killers. In Chicago at the time of the 1893 World's Fair, Holmes opened a hotel, which was the location of many of his murders. "While he confessed to 27 murders, of which four were confirmed, his actual body count could be as high as 200. He took an unknown number of his victims from the 1893 Chicago World's Fair, which was less than two miles away, to his 'World's Fair' hotel." (Wikipedia.org)
According to writer Anthony Boucher, Herman W. Mudgett not only posed as Dr. H.H. Holmes but also used the pseudonym of "William A.P. White." Former detective Trevor Marriott said a reporter made up Jack the Ripper. German seaman Carl Feigenbaum was another suspect. As said by the Independent newspaper, the police thought the Ripper killer "was left-handed as most of the women killed had their throats slit from left to right." Crowley popularized the term "left-hand path" in his magical circles. Many believe he was left-handed, "otherwise he was ambidextrous."
Oscar Wilde influenced Aleister Crowley, who adopted a style of dress like Wilde and wanted to become a poet. Legend has it that Crowley went to the Paris tomb of Oscar Wilde and chiseled off a bronze butterfly plaque that had been attached by prudish French authorities like a "fig leaf" over the genitals of the stone angel on Wilde's grave. Later, Crowley went to the Café Royal dressed in evening attire and wore the bronze plaque as a codpiece over his crotch region.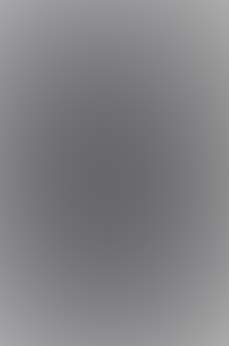 Sir Alec Jeffreys, who invented the technique of DNA fingerprinting, called the new research "An interesting but remarkable claim that needs to be subjected to peer review." Like the infamous blue dress of Monica Lewinsky, a DNA match suggests that hairdresser Aaron Kosminski had sex with Catherine Eddowes (Scotland Yard already suspected that he probably did). But it does not prove that he killed her. Kosminski was long regarded as by far the most likely perpetrator who frequented the Whitechapel prostitutes. Actual proof that Kosminski killed anyone never emerged.
If you would like more information or to purchase this book through AMAZON.COM simply click on its title: Naming Jack the Ripper