The state of the world: Switch on the news and you see record-breaking protests, historic uprisings and riots on once-calm streets – there's no doubt that growing income inequality is an issue of central importance."
Click here to enlarge top photo.
This is not a quote from a recent article in a magazine for social change, but the opening statement of chapter 2 in the recent Outlook on the Global Agenda 2014 report from the World Economic Forum, best known for its annual meeting of the global elite in Davos. World leaders are finally becoming more aware of the dangers of the enormous, and widening, gap between rich and poor, and that this trend cannot be allowed to continue unchecked was also reflected in President Obama's State of the Union speech of January 2014: "Today, after four years of economic growth, corporate profits and stock prices have rarely been higher, and those at the top have never done better. But average wages have barely budged. Inequality has deepened. (…) The cold, hard fact is that even in the midst of recovery, too many Americans are working more than ever just to get by – let alone get ahead." He then went on to outline policies meant to address the dangers inherent in the growing disparity in income and opportunity.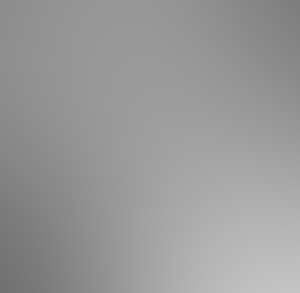 Photo left: George Adamski with,Venusian Orthon
One way that people with a heart and some common sense often express their disbelief about humanity's dysfunctional ways of relating to itself and the planet is by taking the perspective of an outsider: "If a Martian were to visit our planet…" followed by an observation of the way humans have complicated life for themselves or other creatures that makes no sense on any level beyond a profit motive.
---
TRUE EXOPOLITICS: SPACE PEOPLE WARN OF DANGERS OF SOCIAL DIVIDE
---
Perhaps it is not surprising, in this context, that it has taken world leaders so long to recognize the dangers engendered by these social inequalities. While many readers of these pages will be aware that we have been visited and are being visited by people from other planets, many might not know that these same visitors have repeatedly voiced their concerns about the way we have chosen to organise society around the need to earn money for daily living and pursuing the "dream" of limitless wealth, no matter if it kills the planet. For instance, in 1954, during his sojourn on a mothership, George Adamski was told by his hosts from space: "If man is to live without catastrophe, he must look upon his fellow being as himself, the one a reflection of the other." After many years of sustained contact with the people from other planets Adamski added in December 1964: "[T]o have a healthy and prosperous society, that which causes the most trouble must be removed. As we all know, this stigma is poverty in the midst of plenty. It is the cause of sickness, crime, and the many evils that we know…"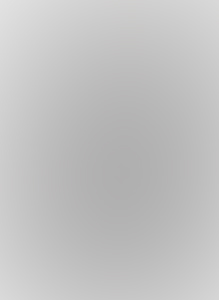 Photo right: Daniel Fry
A civilian consultant with the military in the late 1940s, Daniel Fry was contacted July 4, 1949 by a saucer pilot who landed in front of him in the desert after Mr Fry had missed his bus home. At some point during his contact, which he claims included a ride in the saucer from California to New York and back, Mr Fry was told, "With freedom from want comes freedom of fear and your civilization would be safely past the critical point in its development."
Likewise, Truman Bethurum, a road worker from California, was contacted late July 1952. His contact did not involve a trip in the 'scow', as he called the saucer, but he was invited aboard for discussions with its captain on seven or eight occasions. Of these, he said he "got the impression that cooperation among all of their people is an inherent feature of their lives, and that poverty is unknown. Also, that what we call riches or wealth is certainly more evenly distributed than on our earth." As a result, the captain tells him, there are no criminals or conmen on their planet (identified as 'Clarion'). "Not even speculators. (…) If we had them on Clarion it would soon be of small worth; we'd have mansions and slums, as you do."
Buck Nelson, a farmer and saw mill owner from Denver who was first contacted late July 1954, wrote after having visited some of the planets in our system: "Some of our commonly used methods of making a living would be absolutely unacceptable to them. One of these methods is our practice of making money from money in so many different ways."
Finally, Brazilian contactee Dino Kraspedon (pseudonym for Aladino Félix), who had his experience around the same time that George Adamski had his famous encounter in the California desert in November 1952, was told quite unequivocally even then: "…wars take place against the wishes of most people, because poor people do not fight easily. Carnage has become the perquisite of the rich and powerful… Abundance blinded them, gluttony clouded their vision. Strife is the product of egoism."
In the event, governments and the military managed to discredit the experiences and information that these men were asked to share with the world in the midst of the Cold War. Yet, in the 1960s one contactee was given unprecedented insights into the social organisation of the home planet of his contactors.
The story of a businessman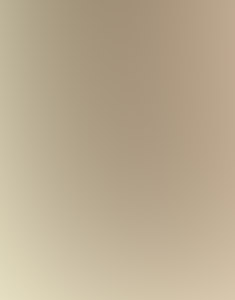 Photo: Stefan Denaerde (left) Wendelle Stevens (right)
Dutch businessman Ad (short for Adrian) Beers and his family were sailing the Oosterscheldt, a large estuary in the south west of Holland, one summer evening, when his yacht's compass seemed broken. While sailing back to the harbour, he was suddenly staring into a strong blue-white searchlight. Switching the engine into reverse, full power, could not prevent the boat hitting something solid. Upon closer inspection it seemed as if Mr Beers' boat had hit the hull of an overturned ship and he saw a body floating in the water nearby. As he jumped overboard with a lifeline, he landed on a hard surface at a depth of just three feet. Shortly after he had secured the lifeline to the floating body someone in a similar outfit as the drowning person, which looked like a space suit, came wading through the water to assist him in his rescue efforts. He then describes how the sight of an "animal-like face, with large square pupils in the eyes, which were both hypnotic and self-assured" struck him like a thunderbolt.
It was only then that he realised they were visitors from another planet who, out of gratitude for his rescue efforts, went on to offer him detailed information about their world. Over the course of two days he was shown vivid images of the way society on 'Iarga', as they called their planet, was organised accompanied by detailed explanations of the underlying philosophy.
Being the director-general of the Dutch importer for Swedish lorry manufacturer Scania, Mr Beers presented his story as science fiction under the pseudonym of Stefan Denaerde ('Steve of Earth'), in the hugely successful book Buitenaardse beschaving ('Extraterrestrial Civilization') in 1969. In 1977 the first English edition was published as Operation Survival Earth, while an expanded edition was published five years later by the late Wendelle Stevens as Contact from Planet Iarga.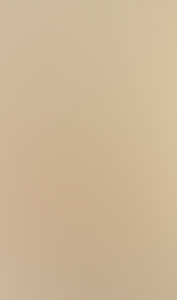 If you would like more information or to purchase this book through AMAZON.COM simply click on its title: Operation Survival Earth
With his own background as a business executive Mr Beers was immensely impressed by the, what he considered terrifying, efficiency of the planet's social organisation: "This must be a universally governed planet, but seemingly so strictly governed that everything was streamlined and standardized. What a terrible thought!" Yet, in deploring what he perceives as a lack of the characteristic that lies at the core of the ills of present-day society, at the same time he witnesses to some degree of perfection what the participants in the Italian Friendship Case were taught by their contacts from space, and which seems to be the aim for humanity as we respond more and more to the Aquarian energies of unity and synthesis: "Their weak point is the development of their individuality. They do almost everything in groups, they think collectively and they obey the laws of their society to the letter. They live for and through the friendship and love within the group."
Planetary governments and social systems
About the level of attainment of his hosts the writer says: "Their definition of the word civilization or culture has nothing to do with the scientific or technological development level, but with the manner in which the community takes care of the handicapped or weaker beings. The word superculture defines the situation that arises when through individual effort, a group structure has arisen which abolishes any discrimination against any individual."
Reminiscent of the findings in the Brandt Commission's 1980 report North-South: A Programme For Survival, that the only way out of our problems on Earth is a recognition of our mutual interdependence and the need for global policies to ensure the basic needs of every human being, Mr Beers' contacts from space tell him: "Our cosmic universal economic system can be compared to both communism and the capitalist Western economy. One can also say that our cosmic economics can't be compared to either. (…) It is only through this system that a race can achieve a cultural level of social stability."
Part II of this article continues tomorrow Monday, October 6, 2014!https://www.ufodigest.com/article/space-people-1006