Note: To convert my original 1983 manuscript to software format, I scanned the pages to a text file, resulting in oodles of "OCR typos" in the final output. Some may have slipped by my "catch and correct" efforts. If you detect any errors in the text, please let me know via the Comment form on my website.
Published in the Mississippi Press, October 1983
(10th anniversary of event)
Copyright 1983-2014 by Richard Harkness
[This exclusive interview has not appeared elsewhere until now.]
As the story goes, on the evening of October 11, 1973, Charles Hickson and buddy Calvin Parker were fishing on the banks of the Pascagoula River in Mississippi when a buzzing sound behind them turned their attention to an egg-shaped UFO hovering above the ground. Three creatures with gray, wrinkled skin and claw-like hands emerged and floated toward them. The two men were taken aboard the craft and examined by a "mechanical eye." They were released apparently unharmed and the craft departed. [Mr. Hickson died at the age of 80 on September 9, 2011.]
In the interview, I don't dwell much on the events of the riverbank abduction. These details have been recounted many times in the local and global news media. My aim is to probe a little deeper inside the man and perhaps dig a bit more out of him than he's divulged before. This is not easy–he's given to speaking in generalities and becomes a stone wall when he feels you are probing too far (he attempts to explain why in the interview). Still, he discusses in some detail his belief in universes other than ours, reincarnation, his compulsion to spread the word, the telepathic messages from the other-worldlings, the 12 chosen harbingers of what's coming; and he gives a definite time frame for when we'll all realize what's happening.
Charles Hickson and his wife Blanche and daughter Tisha live in a modest home at the end of a cul-de-sac fringed on two sides by woods. Blanche's touch is evident all around inside. Charlie and I settle in at a kitchen counter. The sound of wind chimes drifts in from the front porch. As I set up my tape recording equipment, I wonder if I'll ask him a question he's never heard before. Probably not. He's given hundreds of interviews since that fateful night (the tenth anniversary of the riverbank abduction was October 11). No matter–my primary concern is getting some new answers.
Charlie is fifty-two now. He puffs on a cigarette and drinks coffee while we talk, occasionally stroking his beard or clicking his cigarette lighter and gazing broodingly through a window toward the patch of woods out back where a train rambles by later and interrupts us briefly. Blanche sits in the den with the TV volume turned low. When Charlie's coffee cup is empty, she's there to refill it. About halfway through the interview, I'll ask him to be thinking about anything special he might want to mention for his final comment.
I begin by asking him about his recently published book,
UFO Contact at Pascagoula
.
WAS THIS THE BOOK YOU WANTED WRITTEN?
HICKSON: Yeah. That's the book I wanted published now, but there's going to be another one. It's kind of a long story. This book should help a lot of people understand or believe that this did happen to me. Many strange things have happened to me while we were writing this book, and I think those things should be revealed to the people. I'm not sure yet just the way it should be revealed to them, because there's many things that's happened to me that are very strange for some people to understand and I wonder now how is the best way for me to explain these things that I didn't put in that book for many reasons, and when I finally make my mind up as to how they should be explained, then I think there will be another book.
THERE ARE THINGS YOU KNEW THAT YOU DELIBERATELY DID NOT PUT IN THIS BOOK?
HICKSON: Right. That's right.
HAVE YOU HAD ENCOUNTERS AFTER THE FOUR DETAILED IN THE BOOK? (HICKSON'S FOUR DOCUMENTED ENCOUNTERS ARE THE ORIGINAL RIVERBANK ABDUCTION ON OCTOBER 11, 1973; THE TREE FARM ENCOUNTER IN JANUARY, 1974; THE TELEPATHIC MESSAGE RECEIVED OUTSIDE HIS APARTMENT IN FEBRUARY, 1974; AND THE MOTHER'S DAY NIGHT ENCOUNTER IN MAY, 1974, ON HIGHWAY 67 INVOLVING SEVERAL OTHER FAMILY MEMBERS.)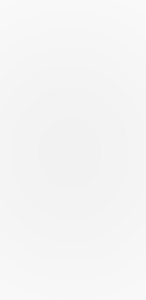 Left: Artist's sketch of alien [image: Jim Flynt; UFO Contact at Pascagoula]
HICKSON: A lot of others. Yeah. It's something right now that would be very hard for me to try to explain where someone could partially understand. A lot of the things I'm only beginning to understand now myself, and it's hard a lot of times to even keep my mind together and take care of my family and our private life and to realize those things have happened to me and will continue to happen to me. For some reason, I've got something I have to do.
HAVE THE ENCOUNTERS BEEN WITH A CRAFT OR MORE OF A TELEPATHIC NATURE? (EACH OF THE THREE ENCOUNTERS AFTER THE RIVERBANK ABDUCTION WAS ACCOMPANIED BY A TELEPATHIC MESSAGE–SUCH AS, 'WE MEAN YOU NO HARM. . .YOU HAVE BEEN CHOSEN. . .YOUR WORLD NEEDS HELP…WE WILL HELP IN THE FUTURE BEFORE IT'S TOO LATE.')
HICKSON: Most of it has been telepathic. it's very, very hard to explain. In fact, I'm only beginning to understand it myself. It almost drove me batty for a while. But I'm beginning to understand it myself and once I can understand it, then I can relay it to the people where they can understand it.
IS IT POSSIBLE FOR YOU TO RELATE EXACTLY WHAT HAPPENS WHEN YOU RECEIVE A TELEPATHIC MESSAGE?
HICKSON: Oh, yes. It's just like someone is talking with you, only it seems to be happening inside your mind (In the book he describes it as a 'radio' being turned on and off). I can't identify it with any experience I've ever had in in my life.
YOU CAN'T EXPLAIN IT, YET IT'S THERE WITHOUT A DOUBT?
HICKSON: It's there. It's there.
IN YOUR LAST INTERVIEW YOU WERE PRETTY SPECIFIC AS TO THE TIME OF THESE CHANGES WE'RE GOING TO BE EXPERIENCING.
HICKSON: What I stated in the last press conference was that we would be beginning to see a change, and I can see it. Most people are in a hurry in their everyday life. They don't look at things the way I do. But I can see a change being made in our society, for instance, now, very slowly. I can see other things that's beginning to happen. B
Article continues tomorrow Sunday, October 5, 2014!
. . .
If you would like more information or to purchase this book through AMAZON.COM, simply click on its title: UFO Contact at Pascagoula