Monument Dedicated to Historic Reed Family UFO Incident Shakes up Small Massachussets Town Politics
By Brent L. Smith
(Copyright 2015, Brent L. Smith – All Rights Reserved)
<Edited by Robert D. Morningstar>
*******
This past year has not only been "big" for Thomas Reed, but it's also been a "Big Year" for the quaint east coast towns of Sheffield and Great Barrington, Massachusetts. A distant memory — though far from faded — of an otherworldly incident that took place on September 1, 1969 was rekindled, and given new life by being inducted into the Great Barrington Historical Society as a "true and significant event," making it the first 'off-world' case in the United States to ever gain such recognition.
The story of the Reed Family UFO experience, and its induction int the official history of Great Barrington, graced the front page of The Boston Globe in February 2015. Subsequently, Thom Reed's story and the official recognition accorded to it was picked up by other mainstream outlets like Channel 10 New York, KNOR 4 San Francisco, The Washington Times, Chicago Tribune, L.A. Times, Fox News and Canada AM.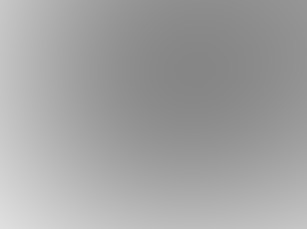 http://news10.com/2015/02/26/historical-ufo-case-makes-its-way-to-great-barrington-museum/
Thom Reed is a Great Barrington native; a sleepy, Norman Rockwell-esque town nestled between the Taconic Mountain Range and the Housatonic River in the southwestern corner of Massachusetts. The bizarre experiences Reed and his family bore around their farmhouse property when he was a boy not only affected their lives forever, but, for one night in late summer of 1969, shook the entire town to its core.
Residents not just of Sheffield and Great Barrington, but those of Stockbridge and South Egremont inundated a live WSBS Radio broadcast with a storm of phone calls, reporting an unusual object in the sky!
Marian Burrows, Thom's grandmother, described it as a "floating strip mall." It was after leaving their family-owned Village on the Green restaurant, driving through the Old Covered Bridge, when Nancy Reed, with her sons, Thom and his brother, Matthew, and Marian witnessed an ascending object above the left side of their station wagon.
The account only gets stranger from there, as the Reed Family recollects fragmented memories of vibrating sensations, barometric pressure changes, the presence of non-human entities, dark rooms, bright, long hallways, crying out for each other, and subsequent "missing time." The high strangeness that they experienced, though, didn't start or stop on that Labor Day evening in 1969 — nor did the judgment and stark confrontations at the family bistro. Nancy Reed recalls and has recounted her family's history with similar UFO phenomena as far back as 1954.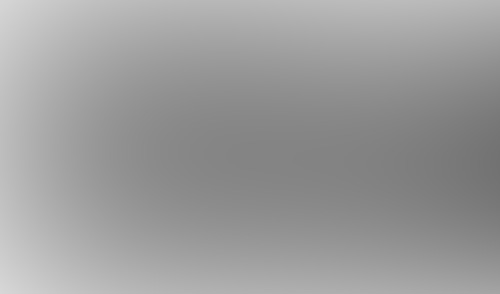 September 1st, 2015 – Monument to Reed Family UFO Event Erected in Sheffield, Massachusetts
Due to the stirring and historic scope of this event, a monument commemorating the event was ceremoniously installed in the local park next to the covered Sheffield Bridge. However, blow-back over its recent installation and the town celebration was, perhaps, inevitable from certain "local yokel" officials.
A Monumental Backlash in the Berkshire Record
An article was recently published in the Bershire Record, a local paper, accusing Thom Reed of going "behind the back" of his own hometown and sullying public property to institute a 5,000 lbs. monument for personal gain.
Reed, however, did no such thing, and replied recently that the paper's stance was not only libelous, but verges on malicious. The monument, mounted with a plaque recognizing the Reed Family as key witnesses,t was constructed in dedication to the event. This was done so by, for and with the support of local residents who gave testimony to the Great Barrington Historical Society.
The event was a historic ceremony that would left Reed nearly speechless. Thom devoted the entire day to his father, politician, lawyer, professor, and pillar of the community Howard Reed Ph.D., who passed away suddenly and under questionable circumstances in 2006.
The article ran in the wake of the monument being defaced with graffiti to include an 'X' over the plaque and Thom's late father's tribute. We can ask ourselves how, in 2015, people can still be so fear-ridden and myopic? However, when we remind ourselves of a ruthlessly divided nation, and overseas wars from which some are so far out of touch that they may as well conclude that they are quite asinine, and then it's not hard to imagine a resistance to the furtive multi-verse that lies just beyond the gasp of our 5 sensory perceptions.
Doing some digging, it seems that this "outpouring of opposition from town residents," as described in the article that ran in the column "Just the Facts," is really more an outpouring of opposition from a few of Sheffield's jaundiced, financial "heavy hitters. "
We seem to hear a lot from Sheffield's Historical Committee chairman, Dennis Sears, and not too much from anyone else.
"We're very upset about it," he expressed. "It's a nice park, we don't need this kind of crap."
His comment makes me wonder if by "crap" he means local historicity, which, of course, we know he doesn't, as he also stated, "I'm absolutely incensed that it impinges upon one of our landmarks, the covered bridge."
The "covered bridge" referenced above is, technically, a recreation of the actual 1837 lattice bridge that was restored in 1974, and ultimately destroyed by a fire in 1994. A replica was erected in 1996.
In this sense, it seems to be more a personal aversion on Sears' part to, let's say, an uncanny event that was not only corroborated by eyewitness testimony, scientific inquiry, and the positive results of lie detector tests conducted at the Department of Defense Polygraph Institute, but was also given a classification by J. Allen Hynek during his Project Bluebook years, and was one of many presented at the United Nations Symposium in 1992.
The objective of the United Nations Symposium was to introduce several well-substantiated cases to motivate the U.N. to reconsider establishing an official agency or department for undertaking, coordinating and disseminating the results of research into unidentified flying objects.
It was 14 years later (to the day) that Howard Reed died under mysterious circumstances.
In this light, quotes obtained by the Berkshire Record from "one man who declined to be identified,'" such as:
"This just makes us all look like a bunch of wackadoodles."
Followed by Sears describing the monument itself as, "The junkiest piece of crap I've ever seen," all come off as rather insensitive, and, at their worst, ignorant.
*******
This should be more about the history of the town, and the subsequent scientific implications surrounding it, and less about Sears' sensibilities regarding the aesthetics of the park and, his proclamation (as a "1-Man Majority") whether 'this' historical landmark 9i.e. the park) is more important than 'that' historical landmark (the monument to the Reed Family UFO contact).
While it's understandable, even reasonable, to be cynical or reluctant about such an extraordinary local account (with global effects and serious philosophical (and as we see now, political ramifications), the fact of the matter is that credit is due where credit is due.!
The old 20th century epoch of 'Ufology vs. Conventional Science' needs to end now. We need a new lexicon for a new paradigm, which is what we are in. As parapsychologist Dr. Barry Taff says:
"Paranormal is a misnomer. It's simply normal."
Bearing witness to such an event, however inexplicable, hardly makes the town of Sheffield a pariah.
It actually established Sheffield as a unique historical site and sets it squarely on the chart of American history. Though UFOs and UFO experiencers have been branded with a stigma, even some shallow digging reveals that the UFO phenomena is more normal than we'd care to think about, as UFOlogy has become "mainstream," and intimately entwined in our socio-political culture.
We often hear nowadays of the 1969 Apollo 11 crew who witnessed a strange light that tailed them for days on their way to the moon.
Astronaut Edgar Mitchell who received the Presidential Medal of Freedom, continues to be open and outspoken about the existence of Life outside our paradigm. The list of astronauts who have gone public and/or been witness to seeing anomalous objects include Scott Carpenter, James Lovell, Frank Borman, Leroy Chico, Jane Oberg, Neil Armstrong, and Buzz Aldrin.
The Iranian F-4 Phantom Jet vs. UFO Dogfight Over Teheran
Iranian F-4 Air Force pilot, General Pervez Jafari, with Robert Morningstar
Washington DC, November 12th, 2008
The D.I.A. (Defense Intelligence Agency) report recounting the 1976 Teheran UFO Incident when on September 19th, 1976 two (2) Iranian Air Force F-4 Phantom II fighter jets intercepted an object at an altitude of 25,000 feet above Teheran and were unable to fire their AIM-9 missiles or use their instrumentation as the UFO fired a miissle that approached them, neutralized all their electronic equipement, radios and gudied missiles, only to return to the "mother ship," which then descended to land on the desert floor northeast of Teheran.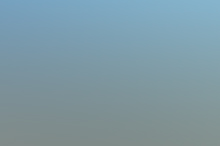 The 1976 Tehran UFO Incident was a radar and visual sighting of a UFO encounter with two F–4 Phantom II jet interceptors
Another important statment came in June 1978 from US Department of the State director, Michael A.C. Michaud, who revealed that life from an outer solar system planet is a potential threat, which might involve the possibility of military action.
The Minister of Defense of Greece, E. Averoff Tostitos, informed NATO's General Staff in Brussels that UFO'S operation are a potential danger and urged emergency measures to deal with them.
The 1997 Phoenix Lights were witnessed firsthand by the former Governor of Arizona, Fife Symington, who later disclosed his own sighting in a CNN article and expressed his laments in having made light of it during the press conference that followed.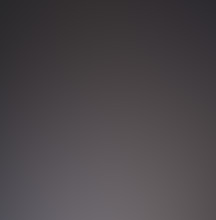 President Jimmy Carter's UFO Sighting
While running for Governor of Georgia in 1969, Jimmy Carter saw a UFO that was observed by several other competent eyewitnesses.
Astronaut Story Musgrave, a Massachussets Native-Son, sighted UFOs
Finally, we have the testuimony of one of Massachusetts' own astronaut, Story Musgrave, who grew up just minutes from the Reed Family home in Great Barrington. Although he generally does not attribute them to alien psacecraft, Musgrave has been outspoken about his own sightings of inexplicable objects, which he has seen and recorded on video during his missions. Story Musgrave and Thom Reed have often lectured together at some of the most respected UFO conferences and venues.
While more and more myteries of our universe are being revealed every day , these examples are only a few of the important UFO case histories now acknowldged by the US Air Force, the US Government and the United Nations and NATO alliance.
Just in the last few months, NASA identified Earth's closest cousin, Kepler-186f, a planet that orbits its star in a "habitable zone," has revealed proof of running water on Mars, and even announced the discoverey and detection of an anomalous star that had the internet buzzing.
In fact, although it hasn't been determined who exactly defaced the Sheffield UFO Monument, these condescending cracks of the Berkshire Record about an event that is supported by a majority of its residents, and reinforced by a score of reliable local witnesses, are an attack on our now official history and an affront to the community's integrity. For many people in Sheffield and Great Barrington, there is a social responsibility, and, to a dedicated few, a commitment to our local histories.
Conceivably, some reckless narration coupled with sensationalized television has clouded and complicated what most may identify as the web of events associated with this 1969 incident. Also lost in the more sensationalized reporting were some noteworthy details, such as who The Reeds really are—a family of professionals, lawyers, business owners and politicians.
Marian Burrows was the governess to the grandchildren of FDR. Nancy was a horse breeder and the voice of WKZE FM. A proclamation was issued to Howard Reed by the Mayor of Bridgeport, Connecticut for his distinguished contributions in education. A city bench was even dedicated in the Reeds' honor in Milford, CT.
Thom grew up and went on from the quaint Berkshires of Western Massachusetts to found a modeling agency (MIAMI MODELS) in South Beach, Florida, that flourished in the 90s. In fact, it was his unique experiences as a child that got him interested in photography in the first place. "I told myself that if I ever saw something like that again, I would get it on camera," he explained, "so I carried one around with me everywhere I went."
Thom Reed's impending, tell-all book, which will be split into three sections, will shed more light on many details, and then some. With more of the minutiae surrounding the 1969 event out in the open, we shall have an even better understanding of the event. Thom Reed confides his feeling that "Moving forward, I hope we once again come together as a community, as that's what New Englanders really stand for… Community."
Brent L. Smith
December 3rd, 2015
*******
Thom Reed's drawing of the Reed Family Alien Abduction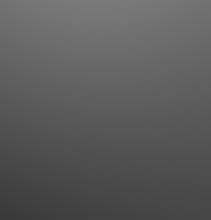 The Great Barrington Historical Society Proclamation
https://www.ufodigest.com/article/reed-family-ufo-case-officially-inducted-great-barrington-massachusetts-historical-society