Kat James' in Brentwood (San Francisco Bay Area), California for:
Total Transformation®,

June 26th-30th
By Robert D. Morningstar
A rare opportunity has just arisen that will be limited to a few of our readers in the San Fancisco area who can respond before the deadline of Tuesday, June 17th, 2015. I highly recommend Kat James' Total Transformation Program, as have been doing more and more doctorsin recent years.
Kat James' Total Transformation can restore health in a truly unique way, by correcting the body's biochemistry, end cravings and resolve the metabolic issues that are the root cause of not only weight problems, but cancer and most other diseases.
Kat James' acclaimed program, Total Transformation (TT) Retreats teach people how to master a little-known hormonal mechanism that powerfully reprograms food habits, neurochemistry, and virtually all other areas of health via the "master hormone" leptin (something you'll be a lot about; this is cutting-edge).
Most unusual, it ends the need for willpower or portion control. It ends the stuggle. Kat's track record speaks for itself. She doesn't make claims. Over the last decade dozens of real life success stories (including her own), on everything from epilepsy to diabetes, to food addiction, Candida, adrenal fatigue, digestive, thyroid, heart disease, skin problems and ADHD have been featured on TV shows (PBS, MSNBC, FOX) and in magazines like SELF, Woman's World and Better Nutrition (her cover story in New Life called "Biochemistry over
Bootcamp" is linked below).
Some of these can be found on Kat's website at >–> www.informedbeauty.com.
Through her retreats around the world at clinics and institutions since 2000, Kat, an award-winning author and self-transformed nutrition investigator.
Kat James is recognized as a pioneer in the area of leptin resensitization. Kat is a long-time friend and has helped me and countless other people turn their health and lives around after traditional medicine failed. While on her program, my younger brother was able to come off of diabetes meds and dropped 110 lbs without changing his physical activity
Her regimen, honed over fifteen years to be adapted and customized for a wide variety of metabolic types, was originally pieced together by Kat intuitively in order to save her own life from an eating disorder and a failing liver. It did all of that and also transformed her beyond recognition (including a loss of ten dress sizes) and has continued to heal her for twenty-five years, with not even a day's return of her heroine-like addiction to food, which she battled hopelessly for twelve years before solving the "Rubik's Cube". Her story is told in her best-selling book, "The Truth About Beauty", now in multiple editions.
Kat James is returning to the West Coast with her Total Transformation® Program June 26th-July 1st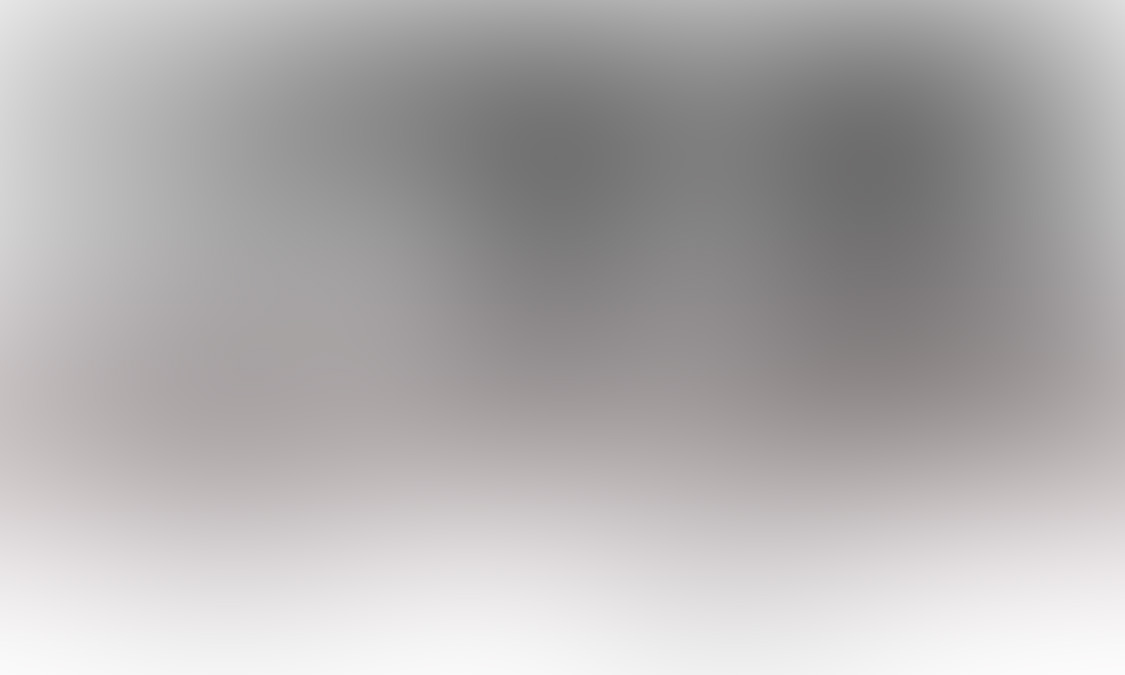 KAT JAMES … "AGING IN REVERSE"
The body-wide health effects of what she calls the "biochemical flip" afforded by her regimen (generally accomplished in less than five days, the length of her program) allows most people to return home having already experienced this profound change day by day).
Total Transformation and leptin resensitization do things that raw, low-fat, gluten-free, Paleo, and even ketogenic diets cannot do.
True to leptin's documented effects on virtually all systems, incredible results have been seen not only with fat loss, but with autoimmune (including arthritis and MS), leaky gut, IBS, allergies/food sensitivities, sleep, depression/anxiety, adrenal and thyroid health, as well as libido, addictions, eczema, rosacea, acne, people getting off of psyche drugs, and much more. There are also critical distinctions in her approach that avoid the pro-cancer dangers of high-protein intake as with Paleo, typical low-carb, and ketogenic diets.
This time, her program will be held in Brentwood, California June 26-July 1st, 2015.
For the next few days, Kat is able to offer my readers a handful of discounted helper slots, and offering between 20 to 30% off with the highest discount for Bay-area locals or those who can drive to Brentwood to run errands and/or those who can stay in their own homes and drive to the TT Program location.
There is a cost (full details below). It is an investment in health and life, but this is a chance to experience this one of a kind program retreat at a price that will not likely be offered again on the West Coast. Call today or tomorrow if you are interested as these slots will go fast.
On a personal note, I have been following Kat's health, nutritional and supplemental recommendations for 20 years or more, and some say that I look decades younger than I am. I must say that Kat James has been a major influence.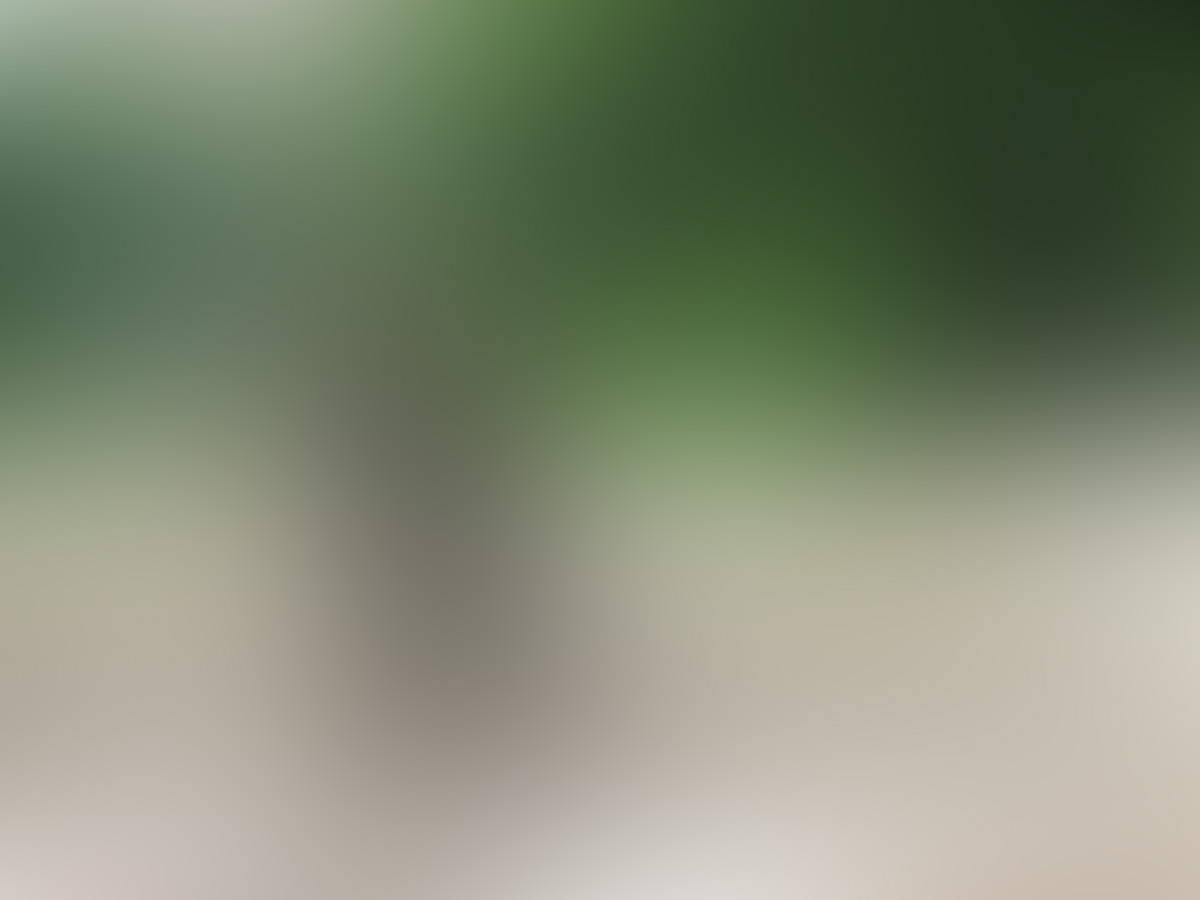 Photo credit: Sivan Ertel
Join Kat James' in Brentwood (San Francisco Bay Area), California for:
Total Transformation®, June 26th-30th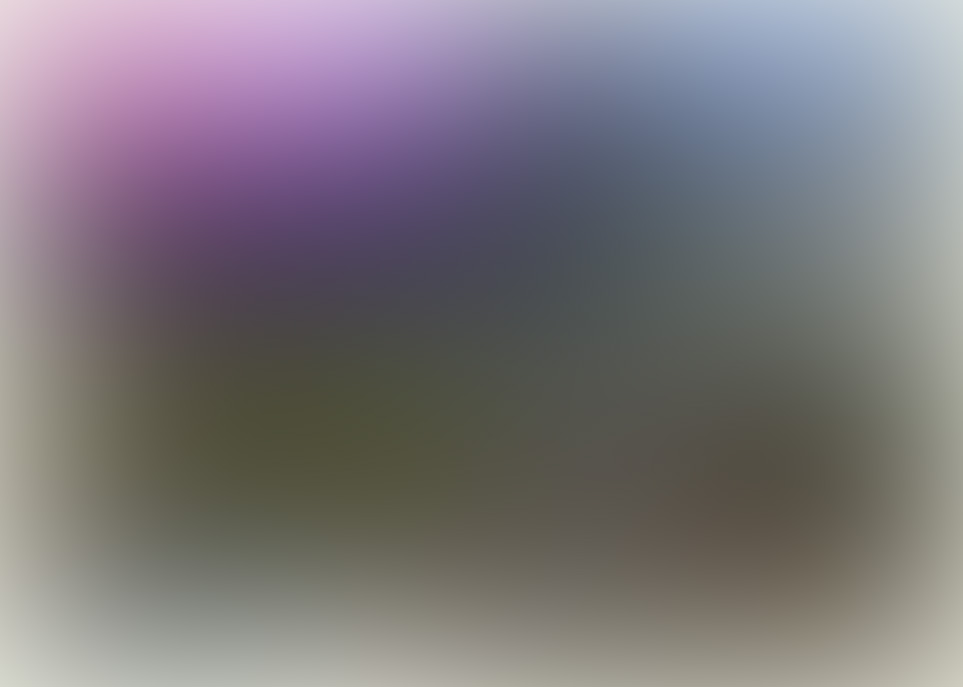 What is Kat James' Total Transformation®?
It is the real-time experience of the "transformational blueprint" pieced together by Kat James to save her own life more than twenty years ago, with biochemical effects that have been consistently validated in the scientific research done since then. Honed over twelve years of "living along with" her attendees and closely observing the individual thresholds at which a unique biochemical "flip" into a transformed hormonal state and relationship with food, Kat's TT Program is designed for those who are READY to take a quantum leap, for benefits beyond what any other approach (including fasts, raw, vegan, gluten-free, and Paleo) can provide … and it's affordable, featuring:
It is the real-time experience of the "transformational blueprint" pieced together by Kat James to save her own life more than twenty years ago, with biochemical effects that have been consistently validated in the scientific research done since then. Honed over twelve years of "living along with" her attendees and closely observing the individual thresholds at which a unique biochemical "flip" into a transformed hormonal state and relationship with food, Kat's TT Program is designed for those who are READY to take a quantum leap, for benefits beyond what any other approach (including fasts, raw, vegan, gluten-free, and Paleo) can provide … and it's affordable, featuring:
An acclaimed, life-changing experience with a rare track record of dramatically transforming the bodies, minds, and lives of its participants, and even their families
Kat James' renowned body and health-transforming "decadent" cuisine: "In my international research and education to the scientific and medical communities I have not encountered a high-end culinary experience that so consistently produces the biochemical affects on leptin and mTOR as Kat James' Total Transformation does," stated Dr. Ron Rosedale, a world authority on leptin and metabolic health.
By day three most people will feel "the change." -> (Read the numerous dramatic published success stories at
www.InformedBeauty.com
).
► Then there is our crash course in kitchen mastery of Kat James' life-changing cuisine:
Even if you thought you weren't the cooking type, you'll suddenly be able to "throw together" sumptuous dishes that will wow your family while transforming your shape, neurological, metabolic, hormonal, dermatological, and even inner ecological health—usually dramatically.
► Highest-end nutritional and personal care experiences and options to expand your knowledge and give you sanctuary from toxic exposures.
► An educational journey with Kat James to troubleshoot areas of self-sabotage, strategize logistics and resources, and solidify your own transformation game-plan.
► In-depth kitchen mastery of Kat's Low-Impact cuisine, including tasty desserts, "impossible" bread, pasta, and baked good upgrades (far beyond just gluten-free) elixirs and therapeutic, exotic, and tasty beverages.
► An optional Oscar-caliber makeover by Kat James (Kat was a top celebrity makeup expert) and photo shoot will be available for an additional $375 .
► Experience an inspiring, non-judgmental environment afforded by a diverse group of people with a common goal. You'll have just as much of a blast by yourself as you will if you bring a companion (recommended ONLY for people who are seriously motivated to break out of long-standing health issues and are ready to let go of everything they thought they knew about the right way to eat). Although her book is not the same (not as biochemically strict ) as Total Transformation® it is recommended that attendees read The Truth About Beauty (it is for both men and women) and familiarize themselves with the uncommon track record of this Program by visiting www.InformedBeauty.com.
► This residency is being offered in an enchanted location to further inspire your experience.
Ground transportation to the Program will be provided from the Oakland International airport for attendees who arrive by 2:30 PM on June 26th and fly out on April 21st no earlier than 1 PM. Please limit luggage to two carry-on sized pieces if you ride with us. There will be laundry facilities at the house and towels will be provided.
Program Price**: $2,950 includes all above features plus on-site accommodations (generally dbl occupancy, while they last). Those who provide their own accommodations in Brentwood will receive a $600 credit (this is also suggested for those who prefer their own room as bed and room types are first come, first served). Companion discounts are $150 per person for two people attending together and sleeping in same double, queen, or king bed. Ask us about alumni discounts.
**Call before Wednesday, June17th and mention Robert Morningstar when calling 877-54-TOTAL (86825) to be given priority consideration for one of two "super-helper" positions for $500-$700 off, depending on your level of contribution (errands, Oakland International airport pickups, etc.).
To register via Paypal, or for more information, please
contact us at this email address ->

[email protected]
or call

877-54-TOTAL

for details.
Here are the typical physical results experienced during one of Kat's program:
Days 2-3: Dramatically improved energy, reduced puffiness in the face and abdomen, sugar, starch, alcohol, and caffeine cravings subside.

Day 4: All food, caffeine, and alcohol cravings are typically gone (even in the formerly food-obsessed). Calmer skin, clearer eyes, looser clothing, deeper sleep, more stable moods, re-sensitized taste-buds, improved digestion, a new perspective on personal care can all be expected. The changes will generally be noticeable to friends and family upon your return home.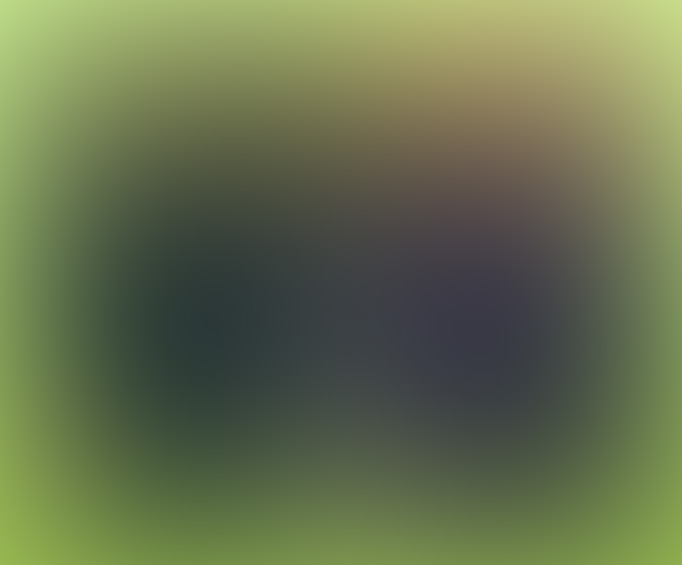 Escape From Heart Disease: RN Rosemary's Triumph Over a Family Legacy
The following is excerpted from upcoming articles in Better Nutrition and Amazing Wellness Magazines (September and October 2015 issues, respectively):
"Four of my family members have had triple by-pass surgeries and stents. My grandfather, dad and brother have diabetes. With my thirty years of swollen arms and ankles—a sign of congestive heart failure—I was a walking time-bomb," says 58-year-old RN and mother of two, Rosemary Cox.
"I was prescribed Lipitor and water pills for life, but side effects made me quit them.
After failing at Weight Watchers and Atkins I started Kat James' Program in January of 2015. By the end of the first week my usual thoughts of pastries, cake and ice cream vanished and I was leaving half of my food on my plate, not purposely, but because I d idn't want it!
Then came the huge reduction in the swelling in my legs, arms, midriff, and face, which has continued to lessen to this day. My wedding ring flew off when I was washing my hands. None of this had ever happened to me. Even my shoes became loose.
I returned from my vacation and my lymph massage therapist said "Whoa… what happened to your legs?!!"
My energy has returned. I don't stand in the shower like a zombie trying to wake up anymore or need a 3 p.m. pick me up.
I feel lighter, but it goes beyond pounds lost. Nothing seems to rattle my cage anymore. My job is stressful, but I just move through any issue that comes up.
I have lost a lot of inches. I pulled out a jacket I wore to a job interview ten years ago that I couldn't even close and was tight on my arms which were the size of thighs then. It fit beautifully even loose in the arms. I'm wearing eights down from a size twelve and am only getting started on this. My face has also really changed, The redness and spider veins in my skin has "calmed down." The spider veins by my ankles are almost gone.
Everyone is telling me how great I look but my friend who is on a statin drug was really concerned about the cholesterol I'm eating because of my family history. So I did a cholesterol screening at a flower show after eating baby back ribs. Kat told me dietary cholesterol doesn't affect blood cholesterol, but I didn't believe her. We were shocked by my new numbers which were the best ever. Ironically as a nurse, if I hadn't let go of everything I learned about heart disease, I would not have escaped my family legacy. I don't believe I'll ever have heart disease now, thanks to this program.
Rosemary's Lab Results Before and After Total Transformation®
BEFORE AFTER
Overall cholesterol 245 212
HDL 59 61
Doctors were very impressed! -> HDL is very hard to raise after menopause
LDL 159 138
C-reactive protein 1,8 1,3
EJ, Nutritionist and professional tree climber, Carmel, NY, 54:
As if climbing trees all day was not enough reason, I call EJ a "Tarzan type" because he has "slim genes" and did not eat junk as a kid. He did eat some in his thirties and gained weight, prompting him to explore nutrition and go strictly raw/vegan. He lost a lot of weight and felt "the best he ever had," but never completely lost his "love handles," said EJ.
But he'd improved enough that he became a teacher and radio guest touting a raw/vegan lifestyle.
After attending my keynote last year EJ joined my Spring TeleProgram, he reintroduced strategic animal products into his diet for the first time in twelve years. While eliminating many "health foods," he was surprised to learn that they had actually been blocking his progress. The first week, his already great energy went "off the charts," and remaining bits of excess fat disappeared as his muscles became as defined as they'd ever been.
But the clincher was when he noticed (after about two weeks) that his un-shakeable post-nasal drip, which he'd had for four years— especially bothersome when he would lean forward and then lifted his head back at work <tree trimming> — had completely stopped. Even his routine neti pots with hyssop and cloves never stopped the problem completely. Another "sign" was the disappearance of the constant pain in his middle three fingers from his tree climbing, which he had endured for fifteen years. That pain was gone within the first week.
EJ says:
"This approach was a huge leap for me because of my pledge to veganism. But the other successes were compelling enough, and Kat said it would not take long for me to get my confirmations. I have never had these changes even with what I thought was the cleanest diet possible. As a nutrition consultant this has really had me rethinking things.
Former Candida sufferer Linda from New England:
"I'd done everything else, but nothing ever got rid of my Candida and my dairy and other food sensitivities and the bloating. Or my springtime allergies. This has been a first. I had tried dairy free, gluten-free, vegetarian, raw. All helped, but not compared to this. My joint pain and energy crashes are also gone. I was the queen of super foods and thought I did a good job of avoiding sugars until your program. Since January I have had my best improvements in energy, mood, my skin, muscle tone, my hair, mental focus, and cravings which never were totally gone like this. I look back and remember how some of my favorite foods that I thought were low sugar made me feel compared to how I feel now. This is very different.
Kat James Featured in NEWLIFE Magazine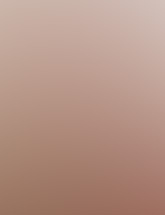 Scroll down from this link to read Kat James' cover story, Biochemistry Over Bootcamp:
For more published success stories…