The Passing of Dirk Vander Ploeg Publisher of UFO Digest
I am very sad to learn of the passing of Dirk Vander Ploeg who I liked and admired for many years. When I first started to write about things considered paranormal I felt a bit confused on how to go about it and what I should or should not do, I also found myself lost in a world of new people with different ways of doing things and simply did not know how to go about getting my articles out for the public to read
I sent Dirk an email asking if he would publish one of my articles adding that I was new and a bit confused on how to do things. Dirk wrote back and told me he would publish what I had sent and also called me to give me a idea what I would be dealing with and how to find my way in what was then a new area for me to be working in,
Dirk gave me wonderful advice and explained to me how to go about the business of developing my blog and getting my articles out for the public to read. Dirk was always kind yet a man who told you the truth and those are the qualities I will remember about him.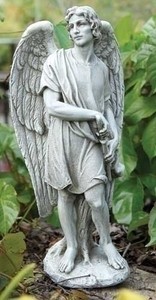 From that point on I continued to send my work to the UFO Digest and found that Dirk gave me very solid advice along the way on how to deal with the ups and downs of writing about the unknown as well as the challenges of placing my work out for public consumption, He taught me that my road may not always be filled with rose petals or acceptance which I would need to handle and continue froward regardless of what blocks may be thrown in my path.
Dirk Vander Ploeg was always a fair honest man who I came to respect and like a great deal. I will miss him a great deal.
My thoughts are with his wife and family at this time and know we will all think of Dirk often and with fondness.
Chris Holly
Long Island, New York
July 1st , 2015