UFO Author, Ray Fowler
Sponsors Music CD Sale to Help Rural Maine Food Bank
<Edited by Robert D. Morningstar>
Hello, Friends…
This is Ray Fowler asking for your assistance. Would it be possible to place this plea on your email list?
From Ray Fowler
Most or all of you are familiar with my work as a UFO Investigator and Author of UFO/Paranormal Books. I am also a Concert soloist. I was recently inducted into the Exeter UFO Hall of Fame. My wife Margaret and I have put a Music CD together containing 15 Songs from our "Tunes from the Past" Concerts.
We are giving copies of it away in return for a check for $12.95 made out to The Good Shepherd Food Bank.
Rural Maine is among the highest on the list for hungry families. I am trying every avenue to reach persons willing to help our project.
Over the years I have given much of my time to UFOLOGY and thought perhaps local members of the UFO Community would be willing to give a little to help a lot of hungry families
I apologize if this is construed as spam. We are not selling anything. In fact, we also are contributing to the food bank ourselves by having the CD made and paying for Jewel Boxes and their inserts and for the postage because they will be sent to you postpaid. Thanks for any help you could give.
Checks should be sent to
Ray Fowler,
249 Maguire Road,
Kennebunk, ME 04043.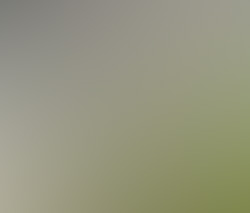 On behalf of "The Good Shepard Food Bank"…
If you feel inclined to help us, please order my Music CD "Tunes From the Past"
and let your email or membership list know
about our food project to help rural Maine.
Best regards,
Ray Fowler
<——————————————————————->
UFO Digest Editor's Note:
We support Ray Fowler's cause and hope you will contribute to help in this noble endeavor. – RDM*
Click the link below to hear
Jerry Pippin Interviews Ray Fowler