The Christian Extremist Who Tried To Elicit A Holy War With Islam
The Christian prejudice of the World's Media was clearly exposed recently when the newspapers and TV initially blamed the slaughter of over 90 young people, on Utoya Island, on Moslem extremists. It was, they said, a Mumbai copycat operation. This inflammatory bogus claim was inaccurate rot and had to be challenged!
There appears to be a great deal of unnecessary uncertainty concerning the exact motives behind the brutal actions of 'Anders Behring Breivik'. Some of the more anxious Christian apologetics are even trying to label the killer as a 'Pagan'. Such a misleading vilification against the Pagan minority will not wash.
Accurate SAFF research digs out the truth of the matter
Did the killer see himself as a CHRISTIAN CRUSADER on a mission from God?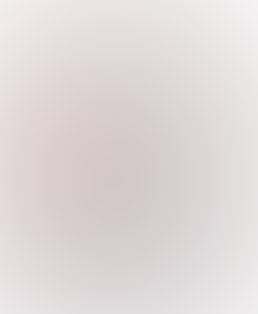 This link, from the most exceptional SAFF research facility, proves beyond doubt that Breivik was in fact a WHOLESALE CHRISTIAN FUNDAMENTALIST with a lethal agenda!
It would appear that defensive church activists will go to any lengths to deflect the attention of Breivik's heartfelt motives 'away' from their restrictive fundamentalist credo.
Breivik clearly perceived himself as a redeemer of European christendom
"I will always know that I am perhaps the biggest champion of cultural conservatism, Europe has ever witnessed since 1950. I am one of many destroyers of cultural Marxism and as such; a hero of Europe, a savior of our people and of European Christendom." (EDI; page 1435.).
"As it is through the example of Christ, the "Prince of Peace," that Christianity interprets its scriptures, so it is through the example of the warlord and despot Muhammad that Muslims understand the Quran." (EDI; Page 100).
"We fight for the free indigenous peoples of Europe, for those not yet born and for the memory and wishes of our forefathers, our martyrs. We fight to preserve our culture, our identity, our country and for Christendom." (EDI; page 1412).
Following the massacre it is obvious that many panic-stricken Christian apologists are running around like headless chickens in an attempt to distance themselves with Breivik. The truth is however something else and something that should seriously concern the residents of Planet Earth.
Fundamentalist mentality that goes too far (in this case Christian Fanaticism) and is based on restrictive monotheistic credo is a VERY real danger to us all.
We all need to be aware of religious extremism, posing as social concern, close to home!
Pat Regan © 2010
Author of UFO: The Search for Truth
What others say…
"This book is no dry analysis of a quaint mystery. It's a muscular thesis that isn't afraid to take on the difficult issues and ask the questions that more traditional UFO researchers have avoided. Buckle up, readers, and get ready for one hell of a ride." – (World renowned Ufologist, Nick Pope)
UFO: The Search for Truth (2012, extended edition)
Pat Regan on MSNBC Today Show with TV Anchor, Dara Brown
Peter Swift and the Secret of Genounia