Once again the Southport Air Show has produced video footage of an inexplicable object.
To recap – in 2008 I captured a shot of a UFO, which appeared very close to two RAF Red Arrows jets. MoD was informed yet they made little effort to investigate the issue further.
http://www.supernaturalufo.com/index/newsid/6887/did-ufo-compromise-air-safety-at-southport-air-show-2008-by-pat-regan
Last year (2009) I shot footage of a UFO that travelled beneath a Eurofighter.
http://www.supernaturalufo.com/forums/index.php?/topic/6957-the-eurofighter-and-the-ufo-%E2%80%93-how-safe-is-our-airspace-by-pat-regan/page__pid__11753__st__0&#entry11753
This September the weather was horrendous for the 2010 show.
Rain and wind spoiled the event for many people, with rows of cars leaving the showground soon after the Red Arrows had completed their initial display early in the event.
Undaunted by the adverse conditions, my daughter Jasmine and me tracked to the top of the highest Birkdale sand dune. I took numerous still shots and videos. However, one brief video clip held an object the flies into the frame during the last second of the video.
This video is now on YouTube
http://www.youtube.com/watch?v=Zc9JtIbtrzQ&feature=player_embedded
I made a screen shot of this last frame in which the object suddenly appears and cropped in closer for a better look.
The UFO does not appear to be a bird, another airplane and no self-respecting insect would have been out it those appalling weather conditions either.
Later photo examination confirmed my belief that the latter rational explanations were not applicable herein.
What my basic attempts at further analysis did show was a globe-shaped object with a paler corona surrounding its core.
I welcome further investigation on this mysterious entity.
Whatever it was this Air Show does seem to be a hotspot for UFO sightings, regardless of prevailing weather conditions.
Military type aircraft also appear to attract the most UFO sightings in these shows.
http://ufo.books.officelive.com/UFOsightings.aspx
Pat Regan
Author of: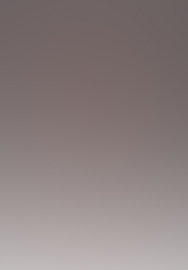 UFO: The Search for Truth (2012, extended edition)
UK Paperback version:
http://www.amazon.co.uk/UFO-Search-Mr-Pat-Regan/dp/1479149128/ref=sr_1_2?s=books&ie=UTF8&qid=1345641012&sr=1-2
US Paperback version:
http://www.amazon.com/UFO-Search-Mr-Pat-Regan/dp/1479149128/ref=sr_1_3?s=books&ie=UTF8&qid=1345641227&sr=1-3&keywords=ufo+the+search+for+truth
Peter Swift and the Secret of Genounia
US Version:
http://www.amazon.com/Peter-Swift-Secret-Genounia-1/dp/1478336595/ref=sr_1_2?s=books&ie=UTF8&qid=1345484821&sr=1-2&keywords=peter+swift+and+the+secret+of+genounia
UK version:
http://www.amazon.co.uk/Peter-Swift-Secret-Genounia-1/dp/1478336595/ref=sr_1_2?s=books&ie=UTF8&qid=1345484919&sr=1-2
The New Pagan Handbook
http://thenewpaganhandbook.jigsy.com/
Dirty Politics
http://dirtypolitics.jigsy.com/
UK edition
http://www.amazon.co.uk/dp/1482031248/
US edition
http://www.amazon.com/dp/1482031248/
The Torch and the Spear
http://www.amazon.co.uk/Torch-Spear-Patrick-Regan/dp/1898307725
Fly Fishing on Wild Becks
http://www.amazon.co.uk/dp/1481250000/
Author site 1:
Author site 2:
http://www.patregan.allalla.com
Author Blog:
http://pat-regan.blogspot.co.uk
Facebook:
https://www.facebook.com/reganclan
UFO on Facebook:
https://www.facebook.com/pages/UFO-The-Search-for-Truth/139778602798425?ref=hl
UFO on Facebook:
https://www.facebook.com/pages/UFO-The-Search-for-Truth/139778602798425?ref=hl
Pat on Goodreads.com
http://www.goodreads.com/author/show/6556964.Pat_Regan