Time/Date: 10.30 pm, 26 September 2012
Location: Sandbrook Road, Southport, Merseyside, UK
Weather: mild and semi-clear skies
Click here to enlarge top photo!
The previous UFO sightings (21 September 2012) grabbed headlines all over the UK.
The newspapers shouted out the news….
'Space Debris May Be Responsible For Recent UK Meteor Reports'
https://www.ufodigest.com/article/space-debris-may-be-responsible-recent-uk-meteor-reports
Many thought it was all over. However, on 26 September I personally witnessed yet another fast flying object, hurdling through the dark sky.
I had just let my dog into the back garden for a wander and was nonchalantly watching the lights on a high-altitude aircraft that was approaching my house from the east.
As the aircraft got nearer I suddenly spotted a rapidly descending white or silver UFO with a similarly coloured sparking tail descend behind the plane at an angle of approximately 45 degrees. This UFO was only visible for a brief few seconds at the very most. It did however give the instantaneous impression of immense energy expansion.
Although my camera was only feet behind me in the kitchen the object moved too fast to give me enough time to get a shot off. I kept vigil for quite some time after this sighting, yet nothing further was seen.
I believe this UFO may have also been visible from the Ormskirk area, as this appeared to be the flight path bearing that it was falling into.
Was this UFO just additional alleged space junk, a meteor or something else entirely?
The more I see these spectacular UFOs the more sceptical I become of bland media claims that they are just some type of space debris. Their flight path is amazing and almost as if driven via intelligent control. Many who have seen them feel the same way.
Their origin and identification is not conclusive.
As always, I welcome further UFO witness reports.
© 2012 Pat Regan
Pat Regan
Author of:
UFO: The Search for Truth?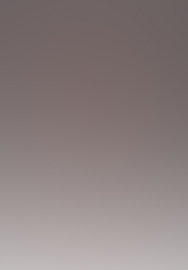 http://patregan.allalla.com/Pat-s-Books/
http://canwritewillwrite.com/UFO.html?
Short video by author Pat Regan about UFO
http://www.youtube.com/watch?v=bv1heuGAk_I
The New Pagan Handbook
http://thenewpaganhandbook.viviti.com ?
Dirty Politics
http://dirtypolitics.viviti.com ?
http://www.youtube.com/watch?v=a7SZpBDn8AM ?
The Torch and the Spear
http://www.amazon.com/Torch-Spear-Patrick-Regan/dp/1898307725/ref=ntt_at_ep_dpi_4
Pat on Amazon
http://www.amazon.com/-/e/B002GWKPOQ
Peter Swift and the Secret of Genounia
UK version:
http://www.amazon.co.uk/Peter-Swift-Secret-Genounia-1/dp/1478336595/ref=sr_1_2?s=books&ie=UTF8&qid=1345541982&sr=1-2