BBC INTERVIEW WITH UFO AUTHOR/RESEARCHER PAT REGAN
http://www.bbc.co.uk/news/england/cumbria/
Public interest in the existence of 'God' takes second place to the question of extraterrestrial probability
I was today, 29 June 2012, interviewed on BBC Radio Cumbria regarding the following survey.
More than half of Britons (54 per cent) want to know if aliens exist.
"Do aliens exist?" is the scientific question that Britons most desire an answer to, a survey has suggested. "Will a cure for cancer ever be found?" and "Does God exist?" are also high on the agenda, the poll suggests.
The poll of 2,000 Britons was carried out to mark the launch of new programme Science Month on TV channel Eden. The top five scientific questions were:
Are we alone in the universe? – 54%; will there ever be a cure for cancer? – 46%; does God exist? – 39%; how big is space? – 33%, and how and where did life start on earth? – 30%. These were followed by: is time travel possible? – 29%; will we ever colonise space? – 27%; what will replace oil and when? – 27%; how will the universe end? 24% – and how long can the human lifespan be extended? – 20%.
PAT REGAN
More:
http://news.uk.msn.com/odd-news/articles.aspx?cp-documentid=250417841
It is encouraging that many people are now extending their perception to encompass these higher questions, rather than letting themselves simply dwell on the mundane issues of life.
Once we stop asking questions we stop evolving to the full potential of our species.
SOME CLAIMS ALREADY SUGGEST THAT ALIENS HAVE NOT ONLY ARRIVED BUT ALSO INTERBRED WITH HUMANS.
ALIEN MOM – The Humalien Axis: our extraterrestrial inheritance is finally realised
I have covered this amazing axis in depth within my book 'UFO: THE SEARCH FOR TRUTH' and also leading articles such as the following:
https://www.ufodigest.com/article/alien-mom-humalien-axis-our-extraterrestrial-inheritance-finally-realised
The search for truth continues…
Pat Regan © 2012
Founder of North West UFO Research and Author of: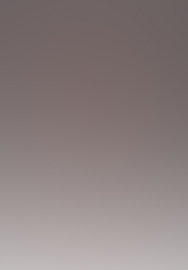 UFO: The Search for Truth (2012, extended edition)
UK Paperback version:
http://www.amazon.co.uk/UFO-Search-Mr-Pat-Regan/dp/1479149128/ref=sr_1_2?s=books&ie=UTF8&qid=1345641012&sr=1-2
US Paperback version:
http://www.amazon.com/UFO-Search-Mr-Pat-Regan/dp/1479149128/ref=sr_1_3?s=books&ie=UTF8&qid=1345641227&sr=1-3&keywords=ufo+the+search+for+truth
Peter Swift and the Secret of Genounia
US Version:
http://www.amazon.com/Peter-Swift-Secret-Genounia-1/dp/1478336595/ref=sr_1_2?s=books&ie=UTF8&qid=1345484821&sr=1-2&keywords=peter+swift+and+the+secret+of+genounia
UK version:
http://www.amazon.co.uk/Peter-Swift-Secret-Genounia-1/dp/1478336595/ref=sr_1_2?s=books&ie=UTF8&qid=1345484919&sr=1-2
The New Pagan Handbook
http://thenewpaganhandbook.jigsy.com/
Dirty Politics
http://dirtypolitics.jigsy.com/
The Torch and the Spear
http://www.amazon.co.uk/Torch-Spear-Patrick-Regan/dp/1898307725
Fly Fishing on Wild Becks
http://www.amazon.co.uk/dp/1481250000/
Author site 1:
Author site 2:
http://www.patregan.allalla.com
Author Blog:
http://pat-regan.blogspot.co.uk
Pat on Goodreads.com
http://www.goodreads.com/author/show/6556964.Pat_Regan