WW2 Hero 'dismissed' by thoughtless Sefton Council closure plans at Brookdale Centre
Click here to enlarge top photo.
The following tale forms just one example of how outrageous council closure plans can shatter the lives of our most vulnerable citizens.
The Brookdale Resource Centre is situated in Aindsale, Southport in the UK. This delightful little facility is a day-care centre that is the only one in the area that specialises in the care of dementia and Alzheimer's sufferers. Elderly residents at the centre feel safe and regard it as a second home and love the place.
The following story is just one small illustration of how selfish councils, driven by greed, can ruin lives of others.
WAR HERO DISMISSED BY CRUEL COUNCIL!
Brookdale Resource Centre resident, Albert Hooley, is 91 years old. He was awarded Citizen of Honour of the City of Liverpool as a World War 2 veteran.
Albert served in the Royal Navy as a deep sea diver unwinding ropes attached to mines that had caught in the propellers of the destroyers.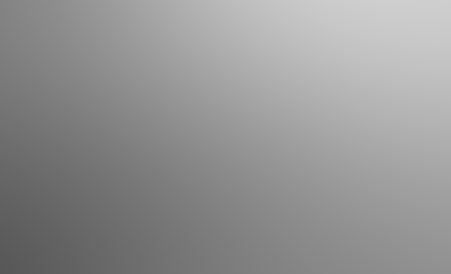 He served aboard HMS Tartar.
Albert has Alzheimer's and mixed dementia and attends the Brookdale 5 days a week where he is treated with kindness, dignity and the respect he truly deserves.
Sefton Council's ill-considered and cruel proposals to close down the Brookdale Centre directly affect heroes like Albert, who deserve much better than this.
BROOKDALE – A SMALL EXAMPLE OF A 'CONSPIRACY OF SILENCE' TO MEET A SET HIDDEN AGENDA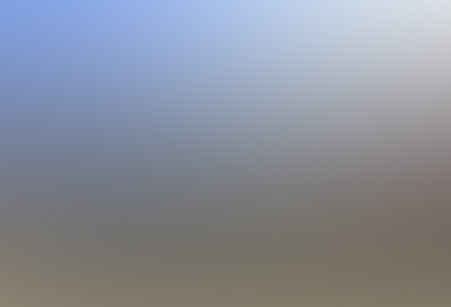 Brookdale's unique service has, it seems, been left as a well-kept secret by Sefton Council after campaigners recently discovered that various local dementia and Alzheimer's groups had never even 'heard' of this specialist and centrally located facility.
The official idea seems to be to give the 'impression' that numbers of residents are low in the facility so why not close it!
Naturally, if people have never 'heard' of the place they cannot be expected to utilise its specialist and exclusive help.
Please support our ongoing campaign to save the Brookdale.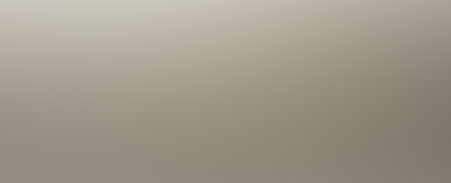 Please sign our petition against closure; your support could help us to make a difference to brave people like Albert:
https://you.38degrees.org.uk/petitions/save-the-brookdale-in-ainsdale
Facebook: https://www.facebook.com/brookdaledaycentre
Contact Cath Regan: [email protected]
Pat Regan © 2015
Pat's books include
The Devil Gods Best Friend
(Observations of a Pagan author)
US Paperback version
http://www.amazon.com/Devil-Gods-Best-Friend/dp/1493643363/
UK Paperback version
http://www.amazon.co.uk/Devil-Gods-Best-Friend/dp/1493643363/
The Devil Gods Best Friend
(Observations of a Pagan author)
UK Kindle:
http://www.amazon.co.uk/The-Devil-Gods-Best-Friend-ebook/dp/B00HRH6LKC/
US Kindle:
http://www.amazon.com/Devil-Gods-Best-Friend-ebook/dp/B00HRH6LKC/
UFO: The Search for Truth (2012, extended edition)
UK Paperback version:
http://www.amazon.co.uk/dp/1479149128/
US Paperback version:
http://www.amazon.com/dp/1479149128/
UFO – The Search for Truth (Kindle edition)
US Kindle:
http://www.amazon.com/dp/B00B93A8Z4
UK Kindle:
http://www.amazon.co.uk/dp/B00B93A8Z4/
Peter Swift and the Secret of Genounia
US Version:
http://www.amazon.com/dp/1478336595/
UK version:
http://www.amazon.co.uk/dp/1478336595/
Peter Swift and the Secret of Genounia (Kindle edition)
UK Version
http://www.amazon.co.uk/dp/B008QO3F86/
US Version
http://www.amazon.com/dp/B008QO3F86/
The New Pagan Handbook
UK Version
http://www.amazon.co.uk/dp/0954753453/
US Version
http://www.amazon.com/dp/0954753453/
The New Pagan Handbook (Kindle Edition)
US
http://www.amazon.com/dp/B0051BTWNO
UK
https://www.amazon.co.uk/dp/B0051BTWNO
Dirty Politics (updated 2013 edition)
http://dirtypolitics.jigsy.com/
UK edition
http://www.amazon.co.uk/dp/1482031248/
US edition
http://www.amazon.com/dp/1482031248/
UK Kindle:
http://www.amazon.co.uk/dp/B00B3L7EDQ/
US Kindle
http://www.amazon.com/dp/B00B3L7EDQ/
The Torch and the Spear
http://www.amazon.co.uk/dp/1898307725
Fly Fishing on Wild Becks
UK Paperback
http://www.amazon.co.uk/dp/1481250000/
US Paperback
http://www.amazon.com/dp/1481250000
Fly Fishing on Wild Becks (Kindle edition)
UK Version
http://www.amazon.co.uk/dp/B00ANPDQZ8/
US Version
http://www.amazon.com/dp/B00ANPDQZ8/
Author site 1:
Author site 2:
http://patregan.wix.com/pat-regan
Author site 3:
Author Blog:
http://pat-regan.blogspot.co.uk
Facebook:
https://www.facebook.com/reganclan
Twitter:
UFO on Facebook:
https://www.facebook.com/pages/UFO-The-Search-for-Truth/139778602798425?ref=hl
Pagan Anti-Defamation Network (PAN)
http://www.spanglefish.com/PAN/
Pat on Goodreads.com
http://www.goodreads.com/author/show/6556964.Pat_Regan
Pat's US Amazon 'Author Central' page:
http://www.amazon.com/-/e/B002GWKPOQ
Pat's UK Amazon 'Author Central' page:
http://www.amazon.co.uk/-/e/B002GWKPOQ