So folks – is wholesale nuclear devastation imminent,or are we being treated to yet 'more' groundless panic spread by self-seeking politicians and alarmists in the media?
Regarding the CNN report dated November 11, 2010
http://ireport.cnn.com/docs/DOC-517867?ref=feeds/latest
Click here to enlarge top photo. Photo caption: Let's hope it was just an aircraft vapour trail
Yes without doubt, the initial story was extremely disconcerting.
---
Comment by Pat Regan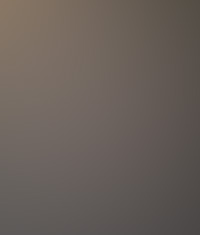 ---
The thought of such weapons of mass destruction flying about in our air space is not one we ever wish to contemplate. It's the stuff of our darkest fears and nightmares.
Others have suggested some type of a UFO, yet the possibility of a condensation trail from a jet air liner does at this point seem the most rational explanation herein. Let's hope it is so.
I keep an open mind, yet one that is extremely suspicious of all politicians and their true hidden agendas. As a prior example, perhaps we should recall the alleged man made-global warming (bang up the green taxes) fiasco beloved of the vast majority of self-righteous politicians.
Historically, the Chinese are a judicious people with much cultural wisdom to offer the world. They are painfully aware of what nukes can do, when recalling WW11 activity against neighbouring Japan and the severe ramifications of such actions. Would they really wish to invoke a dose of the same, via radical anti-US actions off the South Californian Coast?
I am also aware that clever politicians just love to create unsubstantiated trepidation as a method of controlling mass public consciousness at times, as a way to promote their agendas. Very often – what we see is NOT what we are getting!
Nuclear holocaust is a NO WIN situation for all of us and potentially self-inflicted,mass genocide for our entire species. As a sensible way of achieving anything worth having – well forget it!
Basically,with the weaponry potential present today such military exchanges would ensure that no one escapes either death or serious damage due to massive radioactive fallout or the effects of nuclear winter that would blight the earth for years.
Such extreme activity would take us back to the Dark Ages.
It is high time that humanity woke up and genuinely evolved from this dismal ideology of hate, retaliation and self destruction.
Pat Regan © 2010
Pat's books include:
The Devil Gods Best Friend
US Paperback version
http://www.amazon.com/Devil-Gods-Best-Friend/dp/1493643363/
UK Paperback version
http://www.amazon.co.uk/Devil-Gods-Best-Friend/dp/1493643363/
The Devil Gods Best Friend (Kindle edition)
UK Kindle:
http://www.amazon.co.uk/The-Devil-Gods-Best-Friend-ebook/dp/B00HRH6LKC/
US Kindle:
http://www.amazon.com/Devil-Gods-Best-Friend-ebook/dp/B00HRH6LKC/
UFO: The Search for Truth (2012, extended edition)
UK Paperback version:
http://www.amazon.co.uk/dp/1479149128/
US Paperback version:
http://www.amazon.com/dp/1479149128/
UFO – The Search for Truth (Kindle edition)
US Kindle:
http://www.amazon.com/dp/B00B93A8Z4
UK Kindle:
http://www.amazon.co.uk/dp/B00B93A8Z4/
Peter Swift and the Secret of Genounia
US Version:
http://www.amazon.com/dp/1478336595/
UK version:
http://www.amazon.co.uk/dp/1478336595/
Peter Swift and the Secret of Genounia (Kindle edition)
UK Version
http://www.amazon.co.uk/dp/B008QO3F86/
US Version
http://www.amazon.com/dp/B008QO3F86/
The New Pagan Handbook
http://thenewpaganhandbook.jigsy.com/
The New Pagan Handbook (Kindle Edition)
US
http://www.amazon.com/dp/B0051BTWNO
UK
https://www.amazon.co.uk/dp/B0051BTWNO
Dirty Politics (updated 2013 edition)
http://dirtypolitics.jigsy.com/
UK edition
http://www.amazon.co.uk/dp/1482031248/
US edition
http://www.amazon.com/dp/1482031248/
UK Kindle:
http://www.amazon.co.uk/dp/B00B3L7EDQ/
US Kindle
http://www.amazon.com/dp/B00B3L7EDQ/
The Torch and the Spear
http://www.amazon.co.uk/dp/1898307725
Fly Fishing on Wild Becks
UK Paperback
http://www.amazon.co.uk/dp/1481250000/
US Paperback
http://www.amazon.com/dp/1481250000
Fly Fishing on Wild Becks (Kindle edition)
UK Version
http://www.amazon.co.uk/dp/B00ANPDQZ8/
US Version
http://www.amazon.com/dp/B00ANPDQZ8/
Author site 1:
Author site 2:
http://patregan.wix.com/pat-regan
Author site 3:
Author Blog:
http://pat-regan.blogspot.co.uk
Facebook:
https://www.facebook.com/reganclan
UFO on Facebook:
https://www.facebook.com/pages/UFO-The-Search-for-Truth/139778602798425?ref=hl
Pagan Anti-Defamation Network (PAN)
http://www.spanglefish.com/PAN/
Pat on Goodreads.com
http://www.goodreads.com/author/show/6556964.Pat_Regan
Pat's US Amazon 'Author Central' page:
http://www.amazon.com/-/e/B002GWKPOQ
Pat's UK Amazon 'Author Central' page:
http://www.amazon.co.uk/-/e/B002GWKPOQ