Former Sefton Conservative leader / ex-Mayor, Cllr Peter Papworth, is "disciplined" for porno – crawling (for a second time) on Council laptop!
Do we really need to have reckless people like this playing such dangerous games and at trusting taxpayers' expense? Cllr Papworth admitted that he had been caught using a council laptop to watch pornography twelve months ago, yet that this was allegedly the 'only' other occasion.
Click here to enlarge top photo.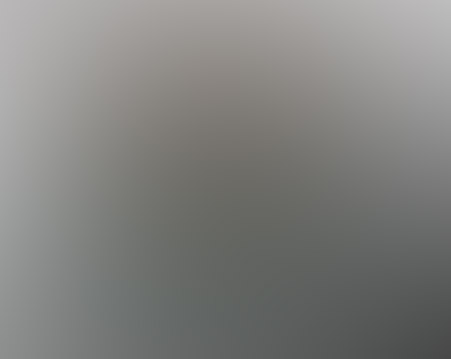 'What are we paying these elected officials for'…. used to be the leading question – but now we 'know' the answer!
RECKLESS ACTIONS MAY LEAD TO YOUR PRIVATE DATA BEING EXPOSED!
Casting aside any issues about the rights or wrongs of porn a wider question of DATA PROTECTION VIA POTENTIAL SECURITY BREACH arises.
Irresponsible councillors, by using Council computer equipment recklessly, leave the system potentially wide open to detrimental viruses and other damaging malware. If just one Trojan gets in it may piggy-back in more unwanted code and thus more harmful bugs into the system. Eventually this abuse may result in private information being accessed by hackers or simply anyone else who should NOT hold such sensitive data. Therefore Cllr Papworth's foolishness may ultimately lead to Council PC system total shutdown and sensitive data being exposed, thanks to him trolling dangerous sites containing whatever 'type' of pornography he is currently watching.
This is not a joke, or any type of moralistic Puritanism, as it could potentially affect any innocent party that has privately held files on the Council's computer data base.
THIS TYPE ON ACTIVITY PUTS US ALL AT RISK!
Will Cllr Papworth do the honourable thing and resign or will he remain in his position of public trust, backed of course by his loyal Conservative colleagues and Sefton's notoriously indifferent leadership?
More here:
http://pat-regan.blogspot.co.uk/2014/10/porno-councillor-disciplined.html
Cllr Papworth previously held the position as Sefton Tory Leader (and Mayor) but now we have Cllr Terry Jones to fill his official boots.
Cllr Jones is in fact a man who seems quite happy to SECRETLY TAPE residents. I have reported on this disturbing fact before and the media have 'partially' picked up on it.
http://www.otsnews.co.uk/southport-conservative-party-continue-with-disgraceful-attacks-against-local-residents/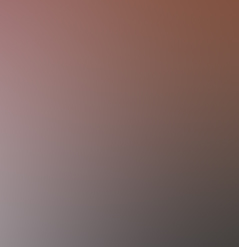 Above: Sefton Conservative Leader, Cllr Terry Jones; taping residents but for what purpose?
Colleagues and acquaintances (past and present) of Cllr Jones have remained extremely silent about this matter, which is I suppose NOT that surprising.
Public dissent is also greeted with hollow threats from the increasingly authoritarian Sefton Tory leadership…
http://pat-regan.blogspot.co.uk/2014/04/family-threatened-with-legal-action-by.html
It seems to me that trusting residents in numerous places are not only being treated inadequately by their elected representatives but they are now also being placed at serious risk, via potential security breaches.
And remember we also have other sycophantic political wannabes who would gladly take us back to 1940s Germany, if they could only get away with it.
https://www.ufodigest.com/article/neo-nazi-0620
In these times of growing international anxiety along with terror alerts we can 'never' be too careful; having ridiculous politicians making such unacceptable mistakes that may lead to public data of a private nature being accessed by 'anyone' is wholly indefensible.
But the biggest joke of all is that come Election time such councillors will once again be knocking on YOUR doors, with huge grins, asking for your votes!
We live in unbelievable times but questions must be asked and appropriate action taken! We permit data to be squandered by fools on the internet at our peril!
Yes, just like a cheap dime novel but this time it's all true!
Pat Regan © 2014
Pat's books include:
The Devil Gods Best Friend
US Paperback version
http://www.amazon.com/Devil-Gods-Best-Friend/dp/1493643363/
UK Paperback version
http://www.amazon.co.uk/Devil-Gods-Best-Friend/dp/1493643363/
The Devil Gods Best Friend (Kindle edition)
UK Kindle:
http://www.amazon.co.uk/The-Devil-Gods-Best-Friend-ebook/dp/B00HRH6LKC/
US Kindle:
http://www.amazon.com/Devil-Gods-Best-Friend-ebook/dp/B00HRH6LKC/
UFO: The Search for Truth (2012, extended edition)
UK Paperback version:
http://www.amazon.co.uk/dp/1479149128/
US Paperback version:
http://www.amazon.com/dp/1479149128/
UFO – The Search for Truth (Kindle edition)
US Kindle:
http://www.amazon.com/dp/B00B93A8Z4
UK Kindle:
http://www.amazon.co.uk/dp/B00B93A8Z4/
Peter Swift and the Secret of Genounia
US Version:
http://www.amazon.com/dp/1478336595/
UK version:
http://www.amazon.co.uk/dp/1478336595/
Peter Swift and the Secret of Genounia (Kindle edition)
UK Version
http://www.amazon.co.uk/dp/B008QO3F86/
US Version
http://www.amazon.com/dp/B008QO3F86/
The New Pagan Handbook
http://thenewpaganhandbook.jigsy.com/
The New Pagan Handbook (Kindle Edition)
US
http://www.amazon.com/dp/B0051BTWNO
UK
https://www.amazon.co.uk/dp/B0051BTWNO
Dirty Politics (updated 2013 edition)
http://dirtypolitics.jigsy.com/
UK edition
http://www.amazon.co.uk/dp/1482031248/
US edition
http://www.amazon.com/dp/1482031248/
UK Kindle:
http://www.amazon.co.uk/dp/B00B3L7EDQ/
US Kindle
http://www.amazon.com/dp/B00B3L7EDQ/
The Torch and the Spear
http://www.amazon.co.uk/dp/1898307725
Fly Fishing on Wild Becks
UK Paperback
http://www.amazon.co.uk/dp/1481250000/
US Paperback
http://www.amazon.com/dp/1481250000
Fly Fishing on Wild Becks (Kindle edition)
UK Version
http://www.amazon.co.uk/dp/B00ANPDQZ8/
US Version
http://www.amazon.com/dp/B00ANPDQZ8/
Author site 1:
Author site 2:
http://patregan.wix.com/pat-regan
Author site 3:
Author Blog:
http://pat-regan.blogspot.co.uk
Facebook:
https://www.facebook.com/reganclan
UFO on Facebook:
https://www.facebook.com/pages/UFO-The-Search-for-Truth/139778602798425?ref=hl
Pagan Anti-Defamation Network (PAN)
http://www.spanglefish.com/PAN/
Pat on Goodreads.com
http://www.goodreads.com/author/show/6556964.Pat_Regan
Pat's US Amazon 'Author Central' page:
http://www.amazon.com/-/e/B002GWKPOQ
Pat's UK Amazon 'Author Central' page: