By British UFO/Paranormal Author & Researcher Pat Regan
MORE UFO WARNINGS LEAD TO EARTHQUAKE CALAMITY
20 May 2012
A devastating earthquake in northern Italy has killed at least four people, destroyed many buildings and caused thousands of others to escape into the streets.
The 6.0-magnitude earthquake struck in the middle of the night, about 35km (22 miles) north of the city of Bologna.
http://www.bbc.co.uk/news/world-europe-18135898
My deepest sympathy goes to the families of the departed herein. It is easy to forget that real people have died and their kindred have suffered greatly when we are reading such awful stories in the comfort of our homes.
Like several other UFO researchers I have warned at great length about the strange relationship concerning UFO sightings and seismic activity. These warnings have been well-meant and based upon hard-won 'personal' experience, not any type of second-hand data from others.
The messages I receive from various levels of existence are at times logical, yet frequently of a more abstract nature. I do however find that the more intangible messages later convert into signals of a more mundane basis. All dimensions are at times interrelated but we need to keep an open mind to see through the mist of ethereal confusion. Logic may be the vehicle that science relies solely upon for its existence, yet it is NOT the only pathway to greater truths. Thus, logic by itself may even limit our ability to progress as a species.
I have written extensively about the weird association between earthquakes and UFOs that have been witnessed on a worldwide basis, BEFORE AND DURING tremors.
Over in Cumbria UK I have accentuated the increased UFO activity prior to earthquakes. I also highlighted the possibility of more quakes subsequent to UFO sightings in several media interviews. I most certainly am not seeking to be the new 'Nostradamus', yet in truth my previous warnings have proved to be accurate.
In 2009 a quake occurred in the Ulverston area. On Tuesday 28th April a 3.7 magnitude earth tremor hit Cumbria, which was centred on Ulverston; the reports starting coming in soon after 11.00 am. TV reports also stated that the earthquake was felt in Lancaster, Fleetwood and other areas within Lancashire. I wrote this article back in 2010 for UFO Digest:
ARE WE HEEDING UFO WARNINGS?
https://www.ufodigest.com/article/ufo-earthquake-predictions-come-true-cumbria-suffers-yuletide-tremor-0
Clearly we are NOT heeding the serious warnings from above! This latest catastrophe in Italy was apparently predicted some time ago by other researchers, including clear mention of its imminence on the following link:
http://paranoidnews.org/2011/04/italian-ufo-sightings-allegedly-warn-about-possible-future-cataclysmic-event/
And here:
http://www.allnewsweb.com/page1199999527.php
Without doubt, such paranormal predictions would have been laughed off as nothing more than sheer irrelevance by the self-righteous local scientific community – but now?
WHEN WILL THEY START TO LISTEN?
Scientific research is of course essential, yet it appears 'not' to be enough to alert an increasingly anxious world populace about these terrible natural disasters.
The warnings that UFO researchers are persistently shouting out about are frequently lampooned and ignored by the more conceited within the scientific community. In fact, the sceptical minds that we place our so-called 'faith' in are at times letting us down. Latest evidence however would suggest that such faith is being badly misplaced.
The perceived intelligence behind UFO activity may be either of a presently unrecognised earthy source, spiritually-orientated or alternately of an altogether extraterrestrial nature. Its 'origin' is currently not as significant as the fact that it is already here waiting to be properly investigated.
We continue to ignore these bizarre warnings, with closed minds, at our peril!
Pat Regan © 2012
Founder of North West UFO Research and Author of:
UFO: THE SEARCH FOR TRUTH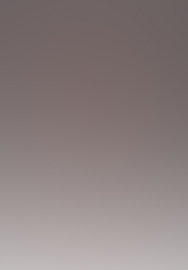 http://ufo.books.officelive.com
http://canwritewillwrite.com/UFO.html?
Short video by author Pat Regan about UFO
http://www.youtube.com/watch?v=bv1heuGAk_I
The New Pagan Handbook
http://thenewpaganhandbook.viviti.com ?
Dirty Politics
http://dirtypolitics.viviti.com ?
http://www.youtube.com/watch?v=a7SZpBDn8AM ?
The Torch and the Spear
http://www.amazon.com/Torch-Spear-Patrick-Regan/dp/1898307725/ref=ntt_at_ep_dpi_4
Pat on Amazon
http://www.amazon.com/-/e/B002GWKPOQ