Seagull below, but what is that 'above' it?
Date: 12 August 2014
Weather: Dry and clear with light cloud
Location: Ainsdale beach in Southport, UK
Click here to enlarge top photo.
This afternoon I was talking a stroll with my son Jason on the Southport shoreline.
We always tend to take our cameras along, so on the way back I snapped a few shots of Jason on the sand dunes. I was facing due east away from the sea and towards the Ormskirk direction at the time that I took the photograph.
Later on when I downloaded the images to my PC I noticed that a dark and apparently rather large, 'rectangular-shaped', UFO was in one of the shots to the right of Jason.
If you checkout the original un-cropped image you will notice that below this unexpected UFO was another shape, but that was clearly just a seagull passing by.
Moreover, the cloud bank behind Jason was some distance away, which suggested significant size for this dark UFO.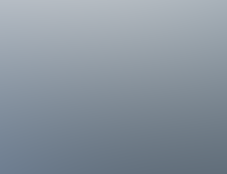 On closer 'cropped' inspection, the unidentified object appeared to be moving 'behind' a low cloud bank.
I make no specific claims about what it may or may be but I reiterate that it seemed to be relatively big. Jason was as surprised as I was when we first examined this strange shot and like me he had no idea what the UFO was.
I have reported many times on fascinating flying objects in the Merseyside and Lancashire areas that have not been identified. Here are just a few examples…
https://www.ufodigest.com/article/ultra-fast-ufo-1026
https://www.ufodigest.com/article/cloud-ufo-0623
https://www.ufodigest.com/article/southport-air-show-2012-%E2%80%93-oh-no-not-%E2%80%98another%E2%80%99-ufo
As always, I include this latest UFO report for interest value alone so please don't shoot the messenger.
Pat Regan © 2014
Pat's books include:
The Devil Gods Best Friend
US Paperback version
http://www.amazon.com/Devil-Gods-Best-Friend/dp/1493643363/
UK Paperback version
http://www.amazon.co.uk/Devil-Gods-Best-Friend/dp/1493643363/
The Devil Gods Best Friend (Kindle edition)
UK Kindle:
http://www.amazon.co.uk/The-Devil-Gods-Best-Friend-ebook/dp/B00HRH6LKC/
US Kindle:
http://www.amazon.com/Devil-Gods-Best-Friend-ebook/dp/B00HRH6LKC/
UFO: The Search for Truth (2012, extended edition)
UK Paperback version:
http://www.amazon.co.uk/dp/1479149128/
US Paperback version:
http://www.amazon.com/dp/1479149128/
UFO – The Search for Truth (Kindle edition)
US Kindle:
http://www.amazon.com/dp/B00B93A8Z4
UK Kindle:
http://www.amazon.co.uk/dp/B00B93A8Z4/
Peter Swift and the Secret of Genounia
US Version:
http://www.amazon.com/dp/1478336595/
UK version:
http://www.amazon.co.uk/dp/1478336595/
Peter Swift and the Secret of Genounia (Kindle edition)
UK Version
http://www.amazon.co.uk/dp/B008QO3F86/
US Version
http://www.amazon.com/dp/B008QO3F86/
The New Pagan Handbook
http://thenewpaganhandbook.jigsy.com/
The New Pagan Handbook (Kindle Edition)
US
http://www.amazon.com/dp/B0051BTWNO
UK
https://www.amazon.co.uk/dp/B0051BTWNO
Dirty Politics (updated 2013 edition)
http://dirtypolitics.jigsy.com/
UK edition
http://www.amazon.co.uk/dp/1482031248/
US edition
http://www.amazon.com/dp/1482031248/
UK Kindle:
http://www.amazon.co.uk/dp/B00B3L7EDQ/
US Kindle
http://www.amazon.com/dp/B00B3L7EDQ/
The Torch and the Spear
http://www.amazon.co.uk/dp/1898307725
Fly Fishing on Wild Becks
UK Paperback
http://www.amazon.co.uk/dp/1481250000/
US Paperback
http://www.amazon.com/dp/1481250000
Fly Fishing on Wild Becks (Kindle edition)
UK Version
http://www.amazon.co.uk/dp/B00ANPDQZ8/
US Version
http://www.amazon.com/dp/B00ANPDQZ8/
Author site 1:
Author site 2:
http://patregan.wix.com/pat-regan
Author site 3:
Author Blog:
http://pat-regan.blogspot.co.uk
Facebook:
https://www.facebook.com/reganclan
UFO on Facebook:
https://www.facebook.com/pages/UFO-The-Search-for-Truth/139778602798425?ref=hl
Pagan Anti-Defamation Network (PAN)
http://www.spanglefish.com/PAN/
Pat on Goodreads.com
http://www.goodreads.com/author/show/6556964.Pat_Regan
Pat's US Amazon 'Author Central' page:
http://www.amazon.com/-/e/B002GWKPOQ
Pat's UK Amazon 'Author Central' page:
http://www.amazon.co.uk/-/e/B002GWKPOQ