This Mayday summer is clearly behind schedule. Lovely yellow daffodils are late along with other flowers of springtime.
By Mayday in the north of Britain we usually have by this time seen attractive cherry tree blossom, hanging in beautiful pink clusters. However, the damp and chilly spring weather appears to be hanging on tightly at all costs.
Click here to enlarge top photo.
Man-made calendars, so beloved of that great control freak the Church, really have no place in the natural seasonal cycle. Mother Nature will decide what is what and when the summer should genuinely commence. The so-called 'Resurrection' ethos found within death cults like the Church is nothing more than hollow and rehashed ideals, deviously grounded upon the natural rebirth within the universal cycles of nature. The shrewd Church in fact built their Jesus Myth around the seasonal cycle and older Pagan agricultural calendar.
Traditionally, the wonderful month of May gains its name from the Roman/Greek fertility goddess 'Maia', mother of the god Mercury. She was equated with Fauna, Cybele and Ops; goddesses who were deeply loved and cherished by the masses. Fauna's feast day was held on the opening night of May. It was a sacred occasion exclusive to women, as the men honoured Fauna's masculine partner Faunus instead. During Fauna's carnival wine and music blended with magickal ritual. This produced an outlandish yet blissful mixture of reverberation and adulation for the divinity.
From the 28th April to the 3rd of May a festival called the Floralia occurred in tribute to the Sabine Flora, patron goddess of blossoming gardens. Virgil claimed that young folk would venture out at Floralia to pick summer flowers from field, woodland and pasture. Much singing and dancing took place and this natural Pagan love of life has come down to us today in the form of present-day Maypole/day festivities.
May Queen and King Parades can easily be traced back to ancient Rome and beyond. Roman children cheerfully adorned diminutive clay statues of the Goddess with fine-looking wild blossoms as a token of love and admiration. The early Church, ever eager to overwhelm native Pagan religion, craftily usurped Flora and swapped her image for one of the Virgin Mary thereby gaining spiritual domination over the credulous and suppressed population.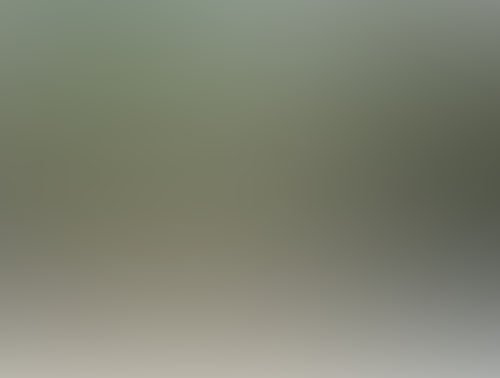 Lovely natural places hold many local spirits that can be seen and felt if you only 'open up' your heart, mind, and soul to them. Our ancient ancestors knew these truths, yet modern man with his synthetic technology is losing this elemental ability.
Flora was regularly depicted as a young maiden dressed in a floral coronet. She held two principal temples at Rome. Consequently, it is clear that her devotion from the Pagan masses was regarded as a menace to the narrow-minded Church Fathers, hence their devious attention, ultimately resulting in Christian insurrection of Flora's sacred feast day.
Flora's veneration is however not to be trampled so easily. Her spiritual splendour will forever remain in the hearts of the few who truly 'listen' to the sounds of nature.
The intimate love of nature and life itself will always ensure that the repressive mind control structure that is the Church will never fully drum out the organic Paganism that many people today feel is so wholesome in their hearts and souls.
Mother Nature will win though in the end and no amount of man-made scriptural ethos and lies will ever fully conquer the human spirit.
Pat Regan © 2013
UFO: The Search for Truth (2012, extended edition)
UK Paperback version:
http://www.amazon.co.uk/dp/1479149128/
US Paperback version:
http://www.amazon.com/dp/1479149128/
UFO – The Search for Truth (Kindle edition)
UK Kindle:
http://www.amazon.co.uk/dp/B00B93A8Z4/
US Kindle:
http://www.amazon.com/dp/B00B93A8Z4
Peter Swift and the Secret of Genounia
US Version:
http://www.amazon.com/dp/1478336595/
UK version:
http://www.amazon.co.uk/dp/1478336595/
Peter Swift and the Secret of Genounia (Kindle edition)
UK Version
http://www.amazon.co.uk/dp/B008QO3F86/
US Version
http://www.amazon.com/dp/B008QO3F86/
The New Pagan Handbook
http://thenewpaganhandbook.jigsy.com/
The New Pagan Handbook (Kindle Edition)
US
http://www.amazon.com/dp/B0051BTWNO
UK
https://www.amazon.co.uk/dp/B0051BTWNO
Dirty Politics (updated 2013 edition)
http://dirtypolitics.jigsy.com/
UK edition
http://www.amazon.co.uk/dp/1482031248/
US edition
http://www.amazon.com/dp/1482031248/
UK Kindle:
http://www.amazon.co.uk/dp/B00B3L7EDQ/
US Kindle
http://www.amazon.com/dp/B00B3L7EDQ/
The Torch and the Spear
http://www.amazon.co.uk/dp/1898307725
Fly Fishing on Wild Becks
UK Paperback
http://www.amazon.co.uk/dp/1481250000/
US Paperback
http://www.amazon.com/dp/1481250000
Fly Fishing on Wild Becks (Kindle edition)
UK Version
http://www.amazon.co.uk/dp/B00ANPDQZ8/
US Version
http://www.amazon.com/dp/B00ANPDQZ8/
Author site 1:
Author site 2:
http://www.patregan.allalla.com
Author Blog:
http://pat-regan.blogspot.co.uk
Facebook:
https://www.facebook.com/reganclan
UFO on Facebook:
https://www.facebook.com/pages/UFO-The-Search-for-Truth/139778602798425?ref=hl
Pat on Goodreads.com
http://www.goodreads.com/author/show/6556964.Pat_Regan