Once again, Cumbria is in the UK headlines with further UFO activity.
David Hemming, a reporter for the Cumbrian News and Star/The Cumberland News, contacted me on 8th October 2013 asking for my opinion, with regards to a bizarre UFO sighting in the English Lake District.
The UFO was apparently recorded by one Richard Smith through his telescope.
Here is the link to Richard's strange YouTube video
https://www.youtube.com/watch?feature=player_embedded&v=smue561FLbc
This is the text accompanying Richard's video in which he stated.
"This is a video of a light in the sky I filmed through my telescope after noticing a strange (what appeared white) light in the sky. This was about 5:30am on 29/09/2013."
I quoted the following to the Cumbrian reporter…
"This unidentified object appeared to be reflecting or emitting light. It may also be revolving. It is rather difficult to say more at this stage because we cannot ascertain the actual size of the entity, for there is no other object in the video to base its dimensions upon such as a tree, a building or the moon, etc. Alternatively, if this is a prank then it is quite a convincing one. I would like to hear more about this UFO as I am currently looking for new witness reports for my next UFO book. Cumbria has been a UFO hotspot in recent years and I have also pointed out valid connections between increased UFO sightings and seismic activity."
I have to reiterate that I hope this is not an indication of potential seismic activity, as I have predicted in earlier years.
https://www.ufodigest.com/article/ufo-earthquake-predictions-come-true-cumbria-suffers-yuletide-tremor
I also quickly ran the story past my friend Nick Pope. He informed me …
"Difficult to say – not least because this was apparently taken through a telescope, so distortion could be more a factor than usual, depending upon the extent to which the image is magnified. I doubt this is a fake (I think I'd hoax something more spectacular), but I'm a little stumped as to what this one might be."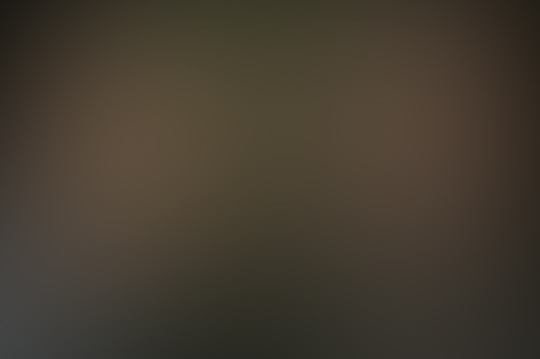 Shortly after all this Keswick UFO activity was brought to my attention I made contact with Richard Smith the UFO witness.
Richard, who is 24 years old, was gracious enough to offer additional details of what he had seen. I enquired about how he had captured this UFO.
He took the video on his iphone holding it up to the lens on his telescope, as he habitually does when taking photos of the moon. Richard took the video from his bedroom window at the north end of Derwentwater. The object was directly south down the lake.
Derwentwater (or Derwent Water) is one of the major bodies of water in the Lake District National Park of England's northwest. It lies entirely within the Borough of Allerdale, in the county of Cumbria. Derwentwater is both fed and drained by the River Derwent. It measures around 3 miles (4.8 km) long by 1 mile (1.6 km) wide and is some 72 feet (22 m) deep. Keswick is a town at the northerly end of this lake.
Richard added more to the fascinating account.
"I woke up to my alarm for half 5 to start getting ready for work. As I got up out of bed I immediately noticed a bright light in the sky that looked just a little bigger than the other stars but much brighter. It had been a perfectly clear night and before I went to bed I had been looking at the moon through my telescope. As my telescope was already set up I decided to have a closer look at this bright light through the telescope. Looking through the lens at first it appeared as blurred white light but as I zoomed closer and focused it became apparent that it was in fact many colours that were constantly changing. It appeared to be spherical and there was no movement at all. It seemed like the sphere was full of some sort of electric charge as the colours flickered and changed. I watched the object for about half an hour before leaving for work."
After my earlier suspicious of a possible practical joke, that have become so common these days, I had to admit that Richard struck me as a most honest and reliable UFO witness.
This is a very unusual sighting that once again puts Cumbrian right up there on the UFO hotspot table.
I must thank Richard for his assistance in helping me to record this event.
The identity of the Keswick entity is thus so far a complete mystery.
Nevertheless, I presume that many theories will eventually be tabled as to what this was.
One thing is certain; the English Lake District remains a place of magnetism when it comes to UFO activity.
Did you see anything strange?
Pat Regan © 2013
Pat's books include:
UFO: The Search for Truth (2012, extended edition)
UK Paperback version:
http://www.amazon.co.uk/dp/1479149128/
US Paperback version:
http://www.amazon.com/dp/1479149128/
UFO – The Search for Truth (Kindle edition)
US Kindle:
http://www.amazon.com/dp/B00B93A8Z4
UK Kindle:
http://www.amazon.co.uk/dp/B00B93A8Z4/
Peter Swift and the Secret of Genounia
US Version:
http://www.amazon.com/dp/1478336595/
UK version:
http://www.amazon.co.uk/dp/1478336595/
Peter Swift and the Secret of Genounia (Kindle edition)
UK Version
http://www.amazon.co.uk/dp/B008QO3F86/
US Version
http://www.amazon.com/dp/B008QO3F86/
The New Pagan Handbook
http://thenewpaganhandbook.jigsy.com/
The New Pagan Handbook (Kindle Edition)
US
http://www.amazon.com/dp/B0051BTWNO
UK
https://www.amazon.co.uk/dp/B0051BTWNO
Dirty Politics (updated 2013 edition)
http://dirtypolitics.jigsy.com/
UK edition
http://www.amazon.co.uk/dp/1482031248/
US edition
http://www.amazon.com/dp/1482031248/
UK Kindle:
http://www.amazon.co.uk/dp/B00B3L7EDQ/
US Kindle
http://www.amazon.com/dp/B00B3L7EDQ/
The Torch and the Spear
http://www.amazon.co.uk/dp/1898307725
Fly Fishing on Wild Becks
UK Paperback
http://www.amazon.co.uk/dp/1481250000/
US Paperback
http://www.amazon.com/dp/1481250000
Fly Fishing on Wild Becks (Kindle edition)
UK Version
http://www.amazon.co.uk/dp/B00ANPDQZ8/
US Version
http://www.amazon.com/dp/B00ANPDQZ8/
Author site 1:
Author site 2:
http://www.patregan.allalla.com
Author Blog:
http://pat-regan.blogspot.co.uk
Facebook:
https://www.facebook.com/reganclan
UFO on Facebook:
https://www.facebook.com/pages/UFO-The-Search-for-Truth/139778602798425?ref=hl
Pagan Anti-Defamation Network (PAN)
http://www.spanglefish.com/PAN/
Pat on Goodreads.com
http://www.goodreads.com/author/show/6556964.Pat_Regan