Radical 'one god' patriarchal religions like Islam, Christianity and Judaism have been suppressing women for centuries. Their repressive brand of thought process is aligned to a 'god only' masculine world view, which traditionally places the female of the species into a poor second place.
Click here to enlarge top photo.
This is why the biased originators of these unbalanced religious systems swiftly outlawed any concept of the female aspect of divinity, i.e. the Goddess!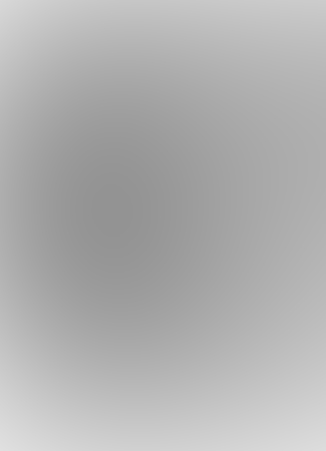 ---
SO WHO IS THE 'REAL' DEVIL?
---
Failure to fully kowtow to the fundamentalist worldview has historically been greeted with arrest, torture and untimely death. Basically, the fundamentalist mindset declares…
"Obey what we tell you are God's 'loving' laws or you must die!"
Translated into Basic English, what they are really saying is…
"A few rural camel drivers in the Far East chipped out a few crusty words on stone tablets many moons ago and called it THE TRUE RELIGION. We of course believe they were spokesmen for our God. Forget the fact that these unidentified camel drivers were actually trying, and largely failing, to rehash older Pagan wisdoms that helped mankind to understand the cosmos. The main thing to remember is that we said it must be true because we believe it so do as we say, or else! "
I in fact broached this subject in my last book (The Devil God's Best Friend) and also drew similarities between today's widely-accepted phony religious doctrines and that 'other' infamous book, Mein Kampf.
QURAN, MEIN KAMPF AND BIBLE SIMILARITIES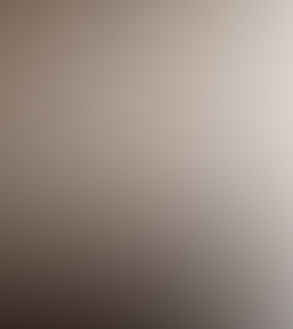 Disruptive books like the Quran and Bible are chock full of incitements to hate, death, prejudice and brutality towards 'anyone' who the authors deemed to be decadent (or not fundamentalist enough) in any way.
These instructions are picked up upon and used by the 'Faithful' in very much the same way that the followers of Hitler utilised his book, 'Mein Kampf', to enforce their radical worldview upon anyone they happened to disagree with.
The very same negative energies that are currently burning US flags and hurling petrol bombs at police are virtually identical to the forces that created 'Kristallnacht'. When one group feels insulted enough it frequently takes to arms and the fires of intolerance grow brighter. Intolerance frequently comes at us under the disguise of ultimate good. Sadly, the reverse is more often the truth!
In the UK today we have a feeble government that literally 'endorses' all type of dangerous fundamentalism and bogus religious credo, under the pretence of diplomacy and alleged freedom. This is largely because those fools in power wish to ensure full support for their corrupt power base from the leaders of crank-ridden religions that they are happily patting on the back.
We must remain conscious toward the dire threat from fundamentalism at all times. Those shrewd religious movers who seek to sell it to us are as great a danger to this planet and its occupants as any natural disaster that may come our way.
I kid you not – that sincere and heart-felt religious belief that you have come to hold so dear may just be the 'one' that results in what many fundamentalist minds see as inevitable…. Armageddon!
Humanity and our wonderful planet deserve much better!
Pat Regan © 2014
Pat's books include:
The Devil Gods Best Friend
US Paperback version
http://www.amazon.com/Devil-Gods-Best-Friend/dp/1493643363/
UK Paperback version
http://www.amazon.co.uk/Devil-Gods-Best-Friend/dp/1493643363/
The Devil Gods Best Friend (Kindle edition)
UK Kindle:
http://www.amazon.co.uk/The-Devil-Gods-Best-Friend-ebook/dp/B00HRH6LKC/
US Kindle:
http://www.amazon.com/Devil-Gods-Best-Friend-ebook/dp/B00HRH6LKC/
UFO: The Search for Truth (2012, extended edition)
UK Paperback version:
http://www.amazon.co.uk/dp/1479149128/
US Paperback version:
http://www.amazon.com/dp/1479149128/
UFO – The Search for Truth (Kindle edition)
US Kindle:
http://www.amazon.com/dp/B00B93A8Z4
UK Kindle:
http://www.amazon.co.uk/dp/B00B93A8Z4/
Peter Swift and the Secret of Genounia
US Version:
http://www.amazon.com/dp/1478336595/
UK version:
http://www.amazon.co.uk/dp/1478336595/
Peter Swift and the Secret of Genounia (Kindle edition)
UK Version
http://www.amazon.co.uk/dp/B008QO3F86/
US Version
http://www.amazon.com/dp/B008QO3F86/
The New Pagan Handbook
http://thenewpaganhandbook.jigsy.com/
The New Pagan Handbook (Kindle Edition)
US
http://www.amazon.com/dp/B0051BTWNO
UK
https://www.amazon.co.uk/dp/B0051BTWNO
Dirty Politics (updated 2013 edition)
http://dirtypolitics.jigsy.com/
UK edition
http://www.amazon.co.uk/dp/1482031248/
US edition
http://www.amazon.com/dp/1482031248/
UK Kindle:
http://www.amazon.co.uk/dp/B00B3L7EDQ/
US Kindle
http://www.amazon.com/dp/B00B3L7EDQ/
The Torch and the Spear
http://www.amazon.co.uk/dp/1898307725
Fly Fishing on Wild Becks
UK Paperback
http://www.amazon.co.uk/dp/1481250000/
US Paperback
http://www.amazon.com/dp/1481250000
Fly Fishing on Wild Becks (Kindle edition)
UK Version
http://www.amazon.co.uk/dp/B00ANPDQZ8/
US Version
http://www.amazon.com/dp/B00ANPDQZ8/
Author site 1:
Author site 2:
http://patregan.wix.com/pat-regan
Author site 3:
Author Blog:
http://pat-regan.blogspot.co.uk
Facebook:
https://www.facebook.com/reganclan
Twitter:
UFO on Facebook:
https://www.facebook.com/pages/UFO-The-Search-for-Truth/139778602798425?ref=hl
Pagan Anti-Defamation Network (PAN)
http://www.spanglefish.com/PAN/
Pat on Goodreads.com
http://www.goodreads.com/author/show/6556964.Pat_Regan
Pat's US Amazon 'Author Central' page:
http://www.amazon.com/-/e/B002GWKPOQ
Pat's UK Amazon 'Author Central' page: