People in the UK are preparing for Friday's exciting solar eclipse.
Darkness will fall when the sun and the moon perfectly align between 8.00am and 10.00am on Friday, 20 March, 2015. Practically 90 per cent of the sun's rays will be blocked in parts of Europe, with some parts of Scotland seeing 94 per cent darkness.
The blackout will begin at 8.45am and the maximum eclipse, when the moon is nearest the centre of the sun, will begin from 9.25am depending on your location in the UK.
Throughout history, solar eclipses have been seen with apprehension and associated with various myths and superstitions.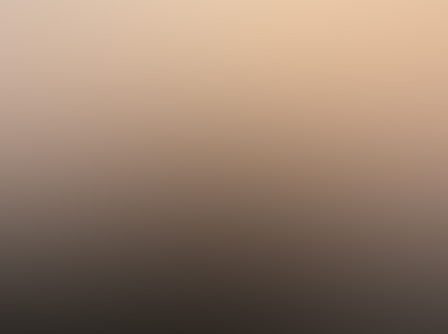 Even today, in the materialistic 21st century, some cultures consider them a dreadful omen.
The eclipse in 1133AD was known as 'King Henry's Eclipse' in Britain.
When Henry I died following the eclipse, it validated long – held folk beliefs that the occurrence was a very bad sign for the monarchy. The Germans however associated the darkening of the sun to the sacking of the city of Augsburg and the annihilation of its inhabitants by Duke Frederick.
In Babylon stand-in kings were placed on the throne during eclipses to protect the genuine rulers.
In some lands pregnant women were expected to stay indoors during an eclipse due to beliefs that it was a dangerous time. Food was also not consumed when the sun 'died' for fear of it being poisoned.
Legend insists that the foundation of Rome took place 438 years after the capture of Troy (1182 BC). It took place "shortly" before an eclipse of the sun; some have identified this eclipse as the one observed at Rome on June 25, 745 BC.
Interestingly, we are also expecting the Spring Equinox and a Supermoon this week so undoubtedly powerful comic forces are at work. Will we survive it? Yes I believe we shall!
Many great historical events do seem to be closely linked at times with eclipses, so perhaps we should bear this in mind. We like to think in this scientific and overtly materialistic age that we have 'all' the answers, in fact we do not!
Pat Regan © 2015
Pat's books include
The Devil Gods Best Friend
(Observations of a Pagan author)
US Paperback version
http://www.amazon.com/Devil-Gods-Best-Friend/dp/1493643363/
UK Paperback version
http://www.amazon.co.uk/Devil-Gods-Best-Friend/dp/1493643363/
The Devil Gods Best Friend
(Observations of a Pagan author)
UK Kindle:
http://www.amazon.co.uk/The-Devil-Gods-Best-Friend-ebook/dp/B00HRH6LKC/
US Kindle:
http://www.amazon.com/Devil-Gods-Best-Friend-ebook/dp/B00HRH6LKC/
UFO: The Search for Truth (2012, extended edition)
UK Paperback version:
http://www.amazon.co.uk/dp/1479149128/
US Paperback version:
http://www.amazon.com/dp/1479149128/
UFO – The Search for Truth (Kindle edition)
US Kindle:
http://www.amazon.com/dp/B00B93A8Z4
UK Kindle:
http://www.amazon.co.uk/dp/B00B93A8Z4/
Peter Swift and the Secret of Genounia
US Version:
http://www.amazon.com/dp/1478336595/
UK version:
http://www.amazon.co.uk/dp/1478336595/
Peter Swift and the Secret of Genounia (Kindle edition)
UK Version
http://www.amazon.co.uk/dp/B008QO3F86/
US Version
http://www.amazon.com/dp/B008QO3F86/
The New Pagan Handbook
UK Version
http://www.amazon.co.uk/dp/0954753453/
US Version
http://www.amazon.com/dp/0954753453/
The New Pagan Handbook (Kindle Edition)
US
http://www.amazon.com/dp/B0051BTWNO
UK
https://www.amazon.co.uk/dp/B0051BTWNO
Dirty Politics (updated 2013 edition)
http://dirtypolitics.jigsy.com/
UK edition
http://www.amazon.co.uk/dp/1482031248/
US edition
http://www.amazon.com/dp/1482031248/
UK Kindle:
http://www.amazon.co.uk/dp/B00B3L7EDQ/
US Kindle
http://www.amazon.com/dp/B00B3L7EDQ/
The Torch and the Spear
http://www.amazon.co.uk/dp/1898307725
Fly Fishing on Wild Becks
UK Paperback
http://www.amazon.co.uk/dp/1481250000/
US Paperback
http://www.amazon.com/dp/1481250000
Fly Fishing on Wild Becks (Kindle edition)
UK Version
http://www.amazon.co.uk/dp/B00ANPDQZ8/
US Version
http://www.amazon.com/dp/B00ANPDQZ8/
Author site 1:
Author site 2:
http://patregan.wix.com/pat-regan
Author site 3:
Author Blog:
http://pat-regan.blogspot.co.uk
Facebook:
https://www.facebook.com/reganclan
Twitter:
UFO on Facebook:
https://www.facebook.com/pages/UFO-The-Search-for-Truth/139778602798425?ref=hl
Pagan Anti-Defamation Network (PAN)
http://www.spanglefish.com/PAN/
Pat on Goodreads.com
http://www.goodreads.com/author/show/6556964.Pat_Regan
Pat's US Amazon 'Author Central' page:
http://www.amazon.com/-/e/B002GWKPOQ
Pat's UK Amazon 'Author Central' page:
http://www.amazon.co.uk/-/e/B002GWKPOQ