Stan Fulham's Next Alien Communiqué or Elaborate Hoax
Submitted by Dirk Vander Ploeg on Sun, 10/24/2010 – 10:45
by Dirk Vander Ploeg
I received a message from someone claiming to be Stan Fulham this morning (Saturday October 23, 2010). Supposively was commenting on a posting I placed on Facebook.com about an Alfred Lambremont Webre article: Exopolitics founder: 'Oct 13 2010 NYC UFO sightings confirm Exopolitics model.'
Click on page capture for larger image.
I believed this message, an email from Facebook.com, was in fact from Stan, who I presumed was following up on his prediction concerning October 13 and the decloaking of UFOs over major cities worldwide. And his new prediction is truly remarkable!
I emailed both Stan and Randy Kitchur Saturday and waited for confirmation or comments concerning the prediction. None were received.
Today, I received an email from Randy Kitchur stating that Stan did not have a facebook.com account and therefore could not have sent me a message about future predictions. I have included the actual facebook page at the top of this article. If you are a member of facebook.com you can click on this url: http://www.facebook.com/reqs.php#!/profile.php?id=100001662186037
I accept both Stan's and Randy's assertion that someone has fraudulently created an account and solicited facebook friends. Is this a conspiracy. a false flag operation of the responsibility of the Men-In-Black?
Just received an email from UFO Digest friend Colin James who makes this observation:
If that is the real Stanley Fulham making that prediction why is he spelling transcendors (Fulham's way of spelling it) as transenders?
Good point. Dirk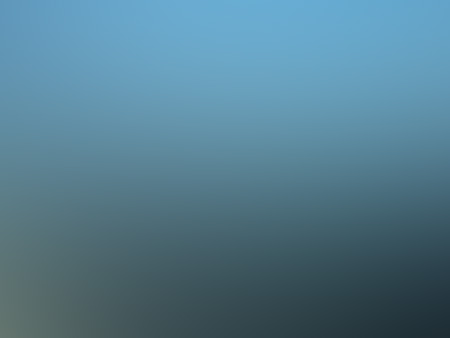 Did UFOs decloak over Manhattan?
Stan Fulham is the retired NORAD officer who claims to have been channeling/communicating with an extraterrestrial group composed of 40,000 "dimensional souls". Stan claimed that this group conveyed the message that a fleet of UFOs would appear over "earth's principle cities" on or about October 13, 2010!
Here is my original article:
He stated that the event was "to be the first in a series intended to avert a planetary catastrophe resulting from increasing levels of carbon-dioxide in the earth's atmosphere dangerously approaching a 'critical mass'".
Many UFO experts, analysts and enthusiasts claim that Stan's predictions occurred as advertised. Indeed, the Canadian former NORAD officer seems to have hit a homerun with this prediction. Newspapers and other media outlets reported mass sightings, including photo and video proof of multiple UFOs "decloaking" over New York City. Other sightings occurred in Seattle, San Francisco, Orlando, Puerto Rico and as far away as Malaysia.
Here is Stan's prediction:
TRANSENDERS HAVE GIVEN ME THE DATE 10/29 I HAVE BEEN GIVEN THE TENATIVE DATE THAT DISCLOSURE WILL HAPPEN THE PRESIDENT WILL ANNOUNCE ON TV AT 5:30PM——**MASSIVE SHIPS WILL THEN APPEAR AT THE WORLD SERIES—–TRANSENDERS WILL LAND AND MEET THE BASEBALL PLAYERS
Will President Obama Announce Extraterrestrial Contact Has Begun?
WOW! Politicians always fear and plan for the opposition party's October surprise. This would be the mother of all October surprises! Bill Clinton eat your heart out.
Another dirty trick from the Democrats, eh Rush Limbaugh.
Who would be interested in throwing the bum's out of Washington when every earth-bound sentient being will either be in complete shock, absolute denial, huddled in churches or aimlessly mulling about waiting for the next shoe to fall. Somewhat reminiscent to the group awaiting extraterrestrials atop the skyscraper in the movie Independence Day.
Will UFOs Watch the World Series?
Or are we being setup once again? Are extraterrestrials really concerned about communicating with us and are they really worried about dangerous levels of carbon-dioxide in our atmosphere? If these aliens are so powerful, so technologically advanced then why would they choose to channel/communicate with average human beings rather than simply sending a message via video or audio or actually landing on the front lawn of the White House and asking to be taken to our leader?
I don't know where you will be on October 29 but I'll be watching television at 5:30 but I don't think I will be placing a wager on the baseball game.
More information available here:
Retired NORAD Officer's New Book Predicts a Tentative Worldwide …
NYC UFO Fleet predicted by retired NORAD officer? | UFO Digest …
Rumors of 'Alien UFO Invasion', UFO decloakings multiply, as do …
Exopolitics founder: 'Oct 13 2010 NYC UFO sightings confirm …
Video: Daylight UFO over Addison, Texas | UFO Digest provides …
UFO Videos w/YouTube | UFO Digest provides video proof of ufos …
October 13, 2010 to December 21, 2012…Clues and Views on Aliens …
Mystery Object Over New York Causes Rash Of Internet Speculation …
Randy Kitchur, friend and publicist, claims that Stan Fulham does not have a facebook account and believes someone is trying to discredit Mr. Fulham. As you can see above I have included a page capture of the actual facebook page.
UFO Digest Newsletter
The UFO Digest newsletter offers video, photographic and testimonial proof of ufos, alien abduction, monsters and the paranormal

Poll
Will President Obama announce in October that the U.S. has had extraterrestrial contact?
Yes
17%
No
65%
Don't know
17%
Total votes: 166
TOP DVD
UFO – The Greatest Story Ever DENIED in HD
Jose Escamilla's controversial film that reveals how the Air Force, the Military and the Pentagon created the cover up surrounding UFOs bu using scientists and astronomers in the 1940's and 1950's to lie to the public about the reality of the UFOs by denying they exist.
Only $24.95
TOP BOOK
Occult Journeys Through South America
In an early chapter of "Occult Journeys Through South America," Wilcock recounts the story of an explorer named Charles W. Domville-Fife, whose book "Among Wild Tribes of the Amazon" was published in 1925. Wilcock recounts how Domville-Fife "set off with camera, gun, trinkets and native bearers for the remotest regions he could reach. Read review here by Sean Casteel.
To purchase from Amazon.com click on the title: Occult Journey's Through South America: Strange Tales Of Witchcraft, Spiritualism, Lost Races and Religious Miracles