My good friend Lloyd Pye of the Starchild Project recently sent me details of his interview concerning our human origins.
Lloyd Pye in an Intervention Theory interview with Mark Windows:
http://www.youtube.com/watch?v=PaCbFbBsjD8&feature=player_embedded#!
This is a fascinating topic that I would urge everyone to study more carefully.
Many of us have a deep desire for knowledge of our earliest human ancestors. Who were they and where did they come from? The more I personally learn about this particular issue the more I am persuaded that extraterrestrial intervention with our own race has indubitably occurred before.
Since childhood I had a yearning to understand where we came from. The longing to understand this awesome matter was deep within me and whilst other kids were kicking footballs I would be sketching pictures of early humans.
The one-sided biblical fantasy on the human origin issue, involving Adam and Eve, was always utter gibberish to me. I could never understand how anyone could swallow such infantile notions. As I got older I saw through the religious propaganda surrounded such bogus claims. Darwin's evolution theory also had holes in it that I could never quite come to terms with. There simply had to be more to the puzzle.
I have also studied and written books about myth and legends and realised that many were analogies for changing seasonal cycles and how they affected us on deeper spiritual levels. However, my more recent studies have indicated that we have distant origins that may not be of this earth.
Also see my Alien Mom article: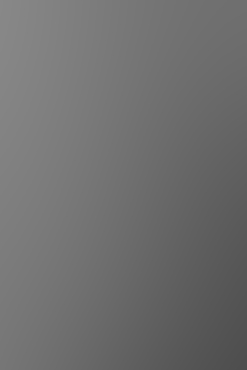 https://www.ufodigest.com/article/alien-mom-humalien-axis-our-extraterrestrial-inheritance-finally-realised
NB. 'Alien Mom' photo is by courtesy of Mr Chris Bray who reserves copyright of this image.
In evolutionally terms man just exploded onto the scene and made alarmingly rapid jumps that left the rest of the animal kingdom standing. This fact alone would indicate that we had an extraterrestrial 'Helping help' for faster development than other species in the first place. This may signify that we were basically seeded upon Mother Earth, via extraterrestrial intervention or that it was a case of alien interbreeding with early forms of humanity. Such crossbreeding with advanced alien species would give us potential evidence of our huge evolutionary strides.
We have been constantly drip fed mind-restricting propaganda from both the evolutionists and creationists for decades but today more opportunities for deeper understanding are opening up.
I for one wish Lloyd all the best in his noble quest to open eyes, hearts and minds to this massive question of human origin.
Man is not alone and never has been!
Pat Regan © 2012
Pat's books include:
UFO: The Search for Truth (2012, extended edition)
UK Paperback version:
http://www.amazon.co.uk/UFO-Search-Mr-Pat-Regan/dp/1479149128/ref=sr_1_2?s=books&ie=UTF8&qid=1345641012&sr=1-2
US Paperback version:
http://www.amazon.com/UFO-Search-Mr-Pat-Regan/dp/1479149128/ref=sr_1_3?s=books&ie=UTF8&qid=1345641227&sr=1-3&keywords=ufo+the+search+for+truth
"A no-holds-barred exposé of the UFO mystery. Highly recommended." Nick Pope, Ministry of Defence UFO Project, 1991-1994
Peter Swift and the Secret of Genounia
US Version:
http://www.amazon.com/Peter-Swift-Secret-Genounia-1/dp/1478336595/ref=sr_1_2?s=books&ie=UTF8&qid=1345484821&sr=1-2&keywords=peter+swift+and+the+secret+of+genounia
UK version:
http://www.amazon.co.uk/Peter-Swift-Secret-Genounia-1/dp/1478336595/ref=sr_1_2?s=books&ie=UTF8&qid=1345484919&sr=1-2
http://thenewpaganhandbook.jigsy.com/
Dirty Politics
http://dirtypolitics.jigsy.com/
The Torch and the Spear
http://www.amazon.co.uk/Torch-Spear-Patrick-Regan/dp/1898307725
Fly Fishing on Wild Becks
http://www.smashwords.com/books/view/131191
Pat on Goodreads.com
http://www.goodreads.com/author/show/6556964.Pat_Regan
Author site:
http://www.patregan.allalla.com/
Author Blog:
http://pat-regan.blogspot.co.uk/