By Pat Regan
The Cumbrian UFO/Quake axis is a fascinating one that I have been following with interest over the past few years.
The following article was presented by me for the Cumbrian media in the UK
North West UFO Research has been amazed by the number of Cumbrian UFO sightings send to us since the start of 2009.
Founder of North West UFO Research, Southport author Pat Regan, said:
"Something rather unusual seems to be occurring in the Lake District skies with regards to the UFO axis. We have had reports from Ravenglass; Santon; Ambleside; Walney Island; Maryport; Workington, Barrow and Silloth. Many of these Cumbrian sightings have been of orange or red balls in the sky that have allegedly performed bizarre movements with some shooting off at speed when approached as is startled. We believe witnesses to have been genuine people and we've have been impressed by the openness of the Cumbrian people to freely present their accounts. We have also noted great similarities with UFO reports from the Lancashire and Shropshire regions. In many instances sceptical claims, that these sightings have been nothing more than Chinese lanterns, have been disproved. North West UFO Research has brought this potential air safety issue to the attention of the Ministry of Defence, yet we have to say that they have shown little interest. Something is up there and so far we do not know what it is; the authorities that we pay to protect our air space should be taking it much more seriously. "
Following this comment Cumbria had a minor earth tremor in April 2009.
I made several reports including the following:
https://www.ufodigest.com/article/ufo-%E2%80%93-warning-earthquakes
http://www.youtube.com/watch?v=9WwVwmk_jKY
Even later, another quake occurred at Yuletide 2010.
UFO: Earthquake predictions come true as Cumbria suffers Yuletide tremor
https://www.ufodigest.com/article/ufo-earthquake-predictions-come-true-cumbria-suffers-yuletide-tremor-0
I welcome further data on this situation.
Pat Regan, 2011
Author of: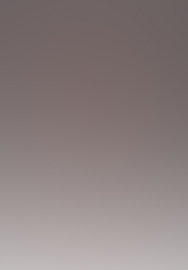 UFO: The Search for Truth (2012, extended edition)
UK Paperback version:
http://www.amazon.co.uk/UFO-Search-Mr-Pat-Regan/dp/1479149128/ref=sr_1_2?s=books&ie=UTF8&qid=1345641012&sr=1-2
US Paperback version:
http://www.amazon.com/UFO-Search-Mr-Pat-Regan/dp/1479149128/ref=sr_1_3?s=books&ie=UTF8&qid=1345641227&sr=1-3&keywords=ufo+the+search+for+truth
Peter Swift and the Secret of Genounia
US Version:
http://www.amazon.com/Peter-Swift-Secret-Genounia-1/dp/1478336595/ref=sr_1_2?s=books&ie=UTF8&qid=1345484821&sr=1-2&keywords=peter+swift+and+the+secret+of+genounia
UK version:
http://www.amazon.co.uk/Peter-Swift-Secret-Genounia-1/dp/1478336595/ref=sr_1_2?s=books&ie=UTF8&qid=1345484919&sr=1-2
The New Pagan Handbook
http://thenewpaganhandbook.jigsy.com/
Dirty Politics
http://dirtypolitics.jigsy.com/
The Torch and the Spear
http://www.amazon.co.uk/Torch-Spear-Patrick-Regan/dp/1898307725
Fly Fishing on Wild Becks
http://www.amazon.co.uk/dp/1481250000/
Author site 1:
Author site 2:
http://www.patregan.allalla.com
Author Blog:
http://pat-regan.blogspot.co.uk
Pat on Goodreads.com
http://www.goodreads.com/author/show/6556964.Pat_Regan