A ground-breaking new book by controversial UK author, Pat Regan
What a strange and seemingly contradictory title for the latest book in the hard-hitting, Pat Regan collection.
In this controversial, no-nonsense attack on fundamentalism Pat Regan illustrates how the international public has been hoodwinked by the devious forces of monotheism into blindly accepting alleged truths, which are in fact nothing of the sort.
Myth, Pagan traditions and the bogus nature of world religions are all dealt with in the illuminating pages of this book. Even life after death comes within the exclusive sphere of this revolutionary work.
The Devil God's Best Friend takes us to new heights of spiritual awareness about Planet Earth, the place we know as our organic home.
Pat Regan's unique Pagan background ensures that he is well-placed to openly hammer out radical issues, such as the serious likelihood that Jesus Christ was just a shrewd but extremely fraudulent invention; created by 1st century myth-makers to promote their sectarian agenda. The 'Devil' may be in the detail, yet the details are stripped bare in this ground-breaking work.
Also highlighted are numerous compelling facts, such as how the Bible was a greatly- adulterated fallacy, expediently finalised during a time when any old lady living alone was fair game for witch-burning zealots.
The Devil God's Best Friend is an audacious book by a very controversial author who is never afraid to 'tell it like it is!' This engrossing study will open minds and cut through the fog of religious propaganda and ambiguity inflicted on humanity by the self-righteous followers of one-god cults such as Christianity, Islam and Judaism.
The Devil God's Best Friend will potentially provoke outrage everywhere and bring the fundamentalist lobby out of the woodwork in droves!
It will also tell you 'why' the Devil truly is God's best friend!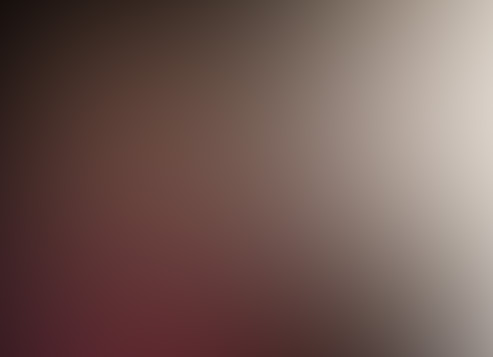 Publication Date: Oct 30th (Devil's Night) 2013
ISBN/EAN13: 1493643363 / 9781493643363
ASIN: B00HRH6LKC
Related Categories: Religion / Cults/ Spirituality
Author note: without any pre-planning the publishers were surprised to later discover that this book was in fact finalised on the 30 October – 'Devil's Night'… strange but 100% true!
More…
If you would like more informaiton or to purchase this book through
AMAZON.COM
simply click on this link:
The Devil Gods Best Friend
If you would like more information or to purchase this book through
AMAZON.CA
simply click on this link:
The Devil Gods Best Friend
If you would like more information or to purchase this book through
AMAZON.CO,UK
simply click on this link:
The Devil Gods Best Friend
Pat Regan © 2013
Pat's books include:
UFO: The Search for Truth (2012, extended edition)
UK Paperback version:
http://www.amazon.co.uk/dp/1479149128/
US Paperback version:
http://www.amazon.com/dp/1479149128/
UFO – The Search for Truth (Kindle edition)
US Kindle:
http://www.amazon.com/dp/B00B93A8Z4
UK Kindle:
http://www.amazon.co.uk/dp/B00B93A8Z4/
Peter Swift and the Secret of Genounia
US Version:
http://www.amazon.com/dp/1478336595/
UK version:
http://www.amazon.co.uk/dp/1478336595/
Peter Swift and the Secret of Genounia (Kindle edition)
UK Version
http://www.amazon.co.uk/dp/B008QO3F86/
US Version
http://www.amazon.com/dp/B008QO3F86/
The New Pagan Handbook
http://thenewpaganhandbook.jigsy.com/
The New Pagan Handbook (Kindle Edition)
US
http://www.amazon.com/dp/B0051BTWNO
UK
https://www.amazon.co.uk/dp/B0051BTWNO
Dirty Politics (updated 2013 edition)
http://dirtypolitics.jigsy.com/
UK edition
http://www.amazon.co.uk/dp/1482031248/
US edition
http://www.amazon.com/dp/1482031248/
UK Kindle:
http://www.amazon.co.uk/dp/B00B3L7EDQ/
US Kindle
http://www.amazon.com/dp/B00B3L7EDQ/
The Torch and the Spear
http://www.amazon.co.uk/dp/1898307725
Fly Fishing on Wild Becks
UK Paperback
http://www.amazon.co.uk/dp/1481250000/
US Paperback
http://www.amazon.com/dp/1481250000
Fly Fishing on Wild Becks (Kindle edition)
UK Version
http://www.amazon.co.uk/dp/B00ANPDQZ8/
US Version
http://www.amazon.com/dp/B00ANPDQZ8/
Author site 1:
Author site 2:
http://www.patregan.allalla.com
Author site 3:
http://patregan.wix.com/pat-regan
Author Blog:
http://pat-regan.blogspot.co.uk
Facebook:
https://www.facebook.com/reganclan
UFO on Facebook:
https://www.facebook.com/pages/UFO-The-Search-for-Truth/139778602798425?ref=hl
Pagan Anti-Defamation Network (PAN)
http://www.spanglefish.com/PAN/
Pat on Goodreads.com
http://www.goodreads.com/author/show/6556964.Pat_Regan