Publisher's Note: UFO Digest reader Lee Brickley has written about UFOs, Werewolves and the Pig-Man. Here is more info on his book published today online at the Birmingham Mail.
By Mike Lockley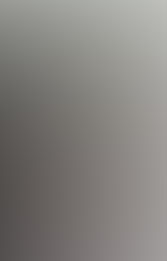 After ten years, an author has tracked down the 'truth' about the beast of Cannock Chase.
Lee Brickley, aged 25, from Cannock, has written a book about the pig man on Cannock Chase .
It's a chilling rhyme, with a veiled warning, that has been recited by children of a mining community for over 70 years.
"When night falls, enter the woods at your peril,
"For inside lurks something worse than the devil.
"Avoid at all costs the gathering place, where at midnight the pig-man roams on Cannock Chase."
Since the 1940s, the pig-man – half-man, half-swine – has allegedly been spotted trotting through the Staffordshire beauty spot, a haven for paranormal activity, his haunting squeals echoing across the heather at dusk.
And one man has dedicated a decade of his life to discovering if there's substance to the Black Country myth – or if the pig-man's just all pork, sorry, talk.
Lee Brickley, from Cannock, has gathered eye-witness accounts for his debut book, UFOs, Werewolves and The Pig-Man: a veritable A to Z of The Chase's weird and wonderful. It's a crackling read.
Lee, aged 27, is convinced the truth is sn-out there.
Read the entire article about Lee's book UFOs, Werewolves and the Pig-Man and consider buyng Lee's book throught Amazon.Com
..