Report by Pat Regan
Location: Carr Road in Darwen nr Blackburn, Lancs, UK.
Date and time: 3rd November 2010. 02.30am.
Weather: A clear night, with only scatterings of thin cloud.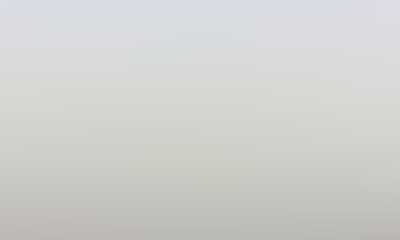 A UFO witness who informed me his name is Robert Craven spotted 3 white lights in triangular formation, moving slowly and low to the North East.
Robert had opened his living room window and was leaning out of it for a cigarette.
He stated:
"I often glance up to the sky (as you do when of a curious nature) and when I did, I saw three white points of light in a triangular formation. Wednesday morning here was slightly cloudy but visibility still clear. It appeared extremely low and was moving steadily over the vicinity of my home. There was no sound as sometimes you would expect from the dull noise of an aeroplane. I know at night time distances can be misjudged, but this was low and the formation was definitely 'together' appearing to me, to be a structured craft. The lights weren't coloured only bright white. They constantly flashed when overhead. I have never reported anything directly. "
Did anyone else see this UFO – if so please contact 'North West UFO Research' with details.
Pat Regan © 2010
Author of:
UFO: The Search for Truth
What others say…
"This book is no dry analysis of a quaint mystery. It's a muscular thesis that isn't afraid to take on the difficult issues and ask the questions that more traditional UFO researchers have avoided. Buckle up, readers, and get ready for one hell of a ride."
(World renowned Ufologist, Nick Pope)
UFO: The Search for Truth (2012, extended edition)
UK Paperback version:
http://www.amazon.co.uk/UFO-Search-Mr-Pat-Regan/dp/1479149128/ref=sr_1_2?s=books&ie=UTF8&qid=1345641012&sr=1-2
US Paperback version:
http://www.amazon.com/UFO-Search-Mr-Pat-Regan/dp/1479149128/ref=sr_1_3?s=books&ie=UTF8&qid=1345641227&sr=1-3&keywords=ufo+the+search+for+truth
Peter Swift and the Secret of Genounia
US Version:
http://www.amazon.com/Peter-Swift-Secret-Genounia-1/dp/1478336595/ref=sr_1_2?s=books&ie=UTF8&qid=1345484821&sr=1-2&keywords=peter+swift+and+the+secret+of+genounia
UK version:
http://www.amazon.co.uk/Peter-Swift-Secret-Genounia-1/dp/1478336595/ref=sr_1_2?s=books&ie=UTF8&qid=1345484919&sr=1-2
The New Pagan Handbook
http://thenewpaganhandbook.jigsy.com/
Dirty Politics
http://dirtypolitics.jigsy.com/
UK edition
http://www.amazon.co.uk/dp/1482031248/
US edition
http://www.amazon.com/dp/1482031248/
The Torch and the Spear
http://www.amazon.co.uk/Torch-Spear-Patrick-Regan/dp/1898307725
Fly Fishing on Wild Becks
http://www.amazon.co.uk/dp/1481250000/
Author site 1:
Author site 2:
http://www.patregan.allalla.com
Author Blog:
http://pat-regan.blogspot.co.uk
Facebook:
https://www.facebook.com/reganclan
UFO on Facebook:
https://www.facebook.com/pages/UFO-The-Search-for-Truth/139778602798425?ref=hl
UFO on Facebook:
https://www.facebook.com/pages/UFO-The-Search-for-Truth/139778602798425?ref=hl
Pat on Goodreads.com
http://www.goodreads.com/author/show/6556964.Pat_Regan