Time of sighting: 17.27 hrs
Date: 18 November, 2014
Weather: mild and mainly clear
I was driving back to Southport along the Formby Bypass with my daughter Jasmine.
Click here to enlarge top photo.
We were chatting about her school day when she suddenly exclaimed, "What the hell is that!"
Jasmine, sitting next to me, was pointing excitedly over the dark skies of the RAF facility at Woodvale. I quickly glanced to my left looked upwards and I saw what she was witnessing.
An extremely bright white UFO was coming down fast and hard into the area that looked like the pinewoods behind the RAF airfield; or even possibly into the Irish Sea beyond the trees. Jasmine told me that the UFO was initially yellow in colour and had only changed white as it descended.
Seeing as I was driving along the bypass I could not stop but I had clearly seen the unidentified flying object myself.
The usual possibilities, such as a firework, aircraft or a sky lantern, did not seem right. A straight guess would have to be that it may have been space debris of some kind, going off what I have witnessed in the past.
I have reported several times before about UFO sightings in the RAF Woodvale area. Here is a selection of examples.
https://www.ufodigest.com/article/ufo-footage-raf-woodvale-open-day-3-july-2011-0
https://www.ufodigest.com/article/ufo-seen-local-mum-near-raf-woodvale-southport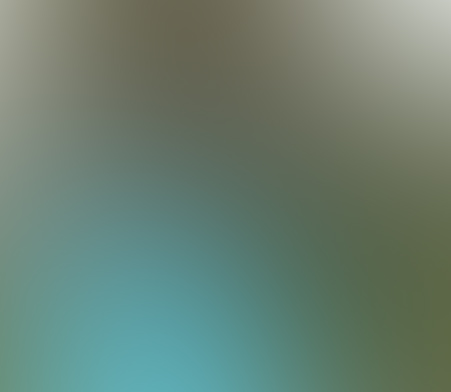 https://www.ufodigest.com/article/raf-woodvale-airspace-uk-0527
Moreover, only a few days ago I highlighted a report in the Liverpool press of a UFO spotted over nearby Liverpool.
https://www.ufodigest.com/article/ufo-over-liverpool-uk-1116
Is this latest UFO sighting simply coincidence or some kind of 'sign'? You decide!
Jasmine also seems to have a talent for being in the right place at the right time, when it comes to UFO spotting. Her previous call on the famous 'Rufford UFO' later went international.
https://www.ufodigest.com/article/jasmines-ufo-0902
Mysterious things seem to be showing up again in the Merseyside skies.
Did you see anything?
Pat Regan © 2014
Pat's books include:
The Devil Gods Best Friend
US Paperback version
http://www.amazon.com/Devil-Gods-Best-Friend/dp/1493643363/
UK Paperback version
http://www.amazon.co.uk/Devil-Gods-Best-Friend/dp/1493643363/
The Devil Gods Best Friend (Kindle edition)
UK Kindle:
http://www.amazon.co.uk/The-Devil-Gods-Best-Friend-ebook/dp/B00HRH6LKC/
US Kindle:
http://www.amazon.com/Devil-Gods-Best-Friend-ebook/dp/B00HRH6LKC/
UFO: The Search for Truth (2012, extended edition)
UK Paperback version:
http://www.amazon.co.uk/dp/1479149128/
US Paperback version:
http://www.amazon.com/dp/1479149128/
UFO – The Search for Truth (Kindle edition)
US Kindle:
http://www.amazon.com/dp/B00B93A8Z4
UK Kindle:
http://www.amazon.co.uk/dp/B00B93A8Z4/
Peter Swift and the Secret of Genounia
US Version:
http://www.amazon.com/dp/1478336595/
UK version:
http://www.amazon.co.uk/dp/1478336595/
Peter Swift and the Secret of Genounia (Kindle edition)
UK Version
http://www.amazon.co.uk/dp/B008QO3F86/
US Version
http://www.amazon.com/dp/B008QO3F86/
The New Pagan Handbook
http://thenewpaganhandbook.jigsy.com/
The New Pagan Handbook (Kindle Edition)
US
http://www.amazon.com/dp/B0051BTWNO
UK
https://www.amazon.co.uk/dp/B0051BTWNO
Dirty Politics (updated 2013 edition)
http://dirtypolitics.jigsy.com/
UK edition
http://www.amazon.co.uk/dp/1482031248/
US edition
http://www.amazon.com/dp/1482031248/
UK Kindle:
http://www.amazon.co.uk/dp/B00B3L7EDQ/
US Kindle
http://www.amazon.com/dp/B00B3L7EDQ/
The Torch and the Spear
http://www.amazon.co.uk/dp/1898307725
Fly Fishing on Wild Becks
UK Paperback
http://www.amazon.co.uk/dp/1481250000/
US Paperback
http://www.amazon.com/dp/1481250000
Fly Fishing on Wild Becks (Kindle edition)
UK Version
http://www.amazon.co.uk/dp/B00ANPDQZ8/
US Version
http://www.amazon.com/dp/B00ANPDQZ8/
Author site 1:
Author site 2:
http://patregan.wix.com/pat-regan
Author site 3:
Author Blog:
http://pat-regan.blogspot.co.uk
Facebook:
https://www.facebook.com/reganclan
UFO on Facebook:
https://www.facebook.com/pages/UFO-The-Search-for-Truth/139778602798425?ref=hl
Pagan Anti-Defamation Network (PAN)
http://www.spanglefish.com/PAN/
Pat on Goodreads.com
http://www.goodreads.com/author/show/6556964.Pat_Regan
Pat's US Amazon 'Author Central' page:
http://www.amazon.com/-/e/B002GWKPOQ
Pat's UK Amazon 'Author Central' page:
http://www.amazon.co.uk/-/e/B002GWKPOQ