I was wondering how Friday 13th would start and guess what, it did not fail to impress.
As soon as I awoke the phone went and it was Steve from BBC Radio Cumbria.
He wanted the show to interview me about media speculation concerning where any perceived 'hostile' aliens would mount an attack; would it be in London or further north up in Cumbria?
So shortly after this call the BBC rang me back and I had a pleasant discussion about this fascinating issue with their good-humoured anchorman, Mike Zeller.
http://www.bbc.co.uk/programmes/p00hf92s
Rather than peddle the increasingly popular belief of imminent extraterrestrial attack, I informed Mike of the research I had undertaken over the years that strongly suggested aliens were not only 'beneficial' to us but had quite possibly also interbred with mankind on occasion. They most certainly were NOT any kind of demons and such pessimistic whims existed only in the confused minds of radical bible-thumpers who wanted to promote their hidden agenda onto the rest of us.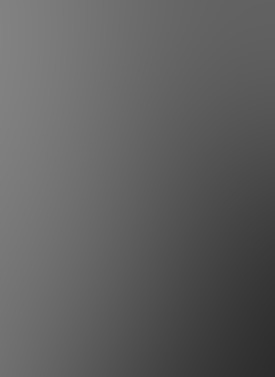 Yes, Alien Mom came into this equation.
https://www.ufodigest.com/article/alien-mom-humalien-axis-our-extraterrestrial-inheritance-finally-realised
I was not surprised either to later receive calls following this show from blatantly fretful evangelicals with UFO/Alien-alarmist agendas, based on belief in the so-called 'Second Coming.'
It is especially good to see large media companies like the BBC taking the UFO/Alien axis more seriously. This is especially so now that the MoD has closed its UFO monitoring facility.
However, I continue to explain that we must NOT fall into the evangelical trap, which declares apocalyptical times ahead brought in by antagonistic aliens. Such fantasy (i.e. alleging aliens to be demons) is unqualified nonsense and allied only to discredited, monotheistic, religious dogmatism.
As I explained to the BBC's Mike Zeller, evidence available indicates that extraterrestrials are amicable towards us and may have sought to warn us about devastating events such as dangerous seismic movements. If aliens sincerely wanted to destroy us they would have had little trouble doing so many centuries ago.
https://www.ufodigest.com/article/ufo-earthquake-predictions-come-true-cumbria-suffers-yuletide-tremor
Fantasies expounded by some writers concerning terrifying alien devastation on mankind are unhelpful and aimed at keeping our minds firmly in the darker ages of superstition, fear and ignorance. Furthermore, whimsical writings by self-styled UFO gurus that fly into the realms of science fiction mixed with personal, and highly nonfigurative, wishes to save the world for some type of expected white-light deliverance are equally obstructive to the goal of legitimate truth.The timid UFO alarmists and the whiter-than-light star quest brigade will most certainly draw in many with their fantastic, pseudo-religious spin.
Nevertheless, in the quest of truth we need to stay focused and keep our eye on the ball or else we may miss the rest of the wonderful game ahead.
Pat Regan © 2012
Founder of North West UFO Research and Author of:
UFO: THE SEARCH FOR TRUTH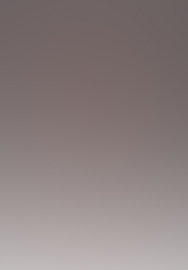 UFO: The Search for Truth (2012, extended edition)
UK Paperback version:
http://www.amazon.co.uk/dp/1479149128/
US Paperback version:
http://www.amazon.com/dp/1479149128/
UFO – The Search for Truth (Kindle edition)
UK Kindle:
http://www.amazon.co.uk/dp/B00B93A8Z4/
US Kindle:
http://www.amazon.com/dp/B00B93A8Z4
Peter Swift and the Secret of Genounia
US Version:
http://www.amazon.com/dp/1478336595/
UK version:
http://www.amazon.co.uk/dp/1478336595/
Peter Swift and the Secret of Genounia (Kindle edition)
UK Version
http://www.amazon.co.uk/dp/B008QO3F86/
US Version
http://www.amazon.com/dp/B008QO3F86/
The New Pagan Handbook
http://thenewpaganhandbook.jigsy.com/
The New Pagan Handbook (Kindle Edition)
US
http://www.amazon.com/dp/B0051BTWNO
UK
https://www.amazon.co.uk/dp/B0051BTWNO
Dirty Politics (updated 2013 edition)
http://dirtypolitics.jigsy.com/
UK edition
http://www.amazon.co.uk/dp/1482031248/
US edition
http://www.amazon.com/dp/1482031248/
UK Kindle:
http://www.amazon.co.uk/dp/B00B3L7EDQ/
US Kindle
http://www.amazon.com/dp/B00B3L7EDQ/
The Torch and the Spear
http://www.amazon.co.uk/dp/1898307725
Fly Fishing on Wild Becks
UK Paperback
http://www.amazon.co.uk/dp/1481250000/
US Paperback
http://www.amazon.com/dp/1481250000
Fly Fishing on Wild Becks (Kindle edition)
UK Version
http://www.amazon.co.uk/dp/B00ANPDQZ8/
US Version
http://www.amazon.com/dp/B00ANPDQZ8/
Author site 1:
Author site 2:
http://www.patregan.allalla.com
Author Blog:
http://pat-regan.blogspot.co.uk
Facebook:
https://www.facebook.com/reganclan
UFO on Facebook:
https://www.facebook.com/pages/UFO-The-Search-for-Truth/139778602798425?ref=hl
Pat on Goodreads.com
http://www.goodreads.com/author/show/6556964.Pat_Regan