Scott Williams-Collier kindly forwarded details to me of an interesting UFO sighting that he has witnessed.
Date: approximately 9.00 pm on Thursday 14th August 2014.
Location: in the back garden of 8 Barker Street, Leigh; a town within the Greater Manchester, England.
Weather: clear skies – Click here to enlarge top map.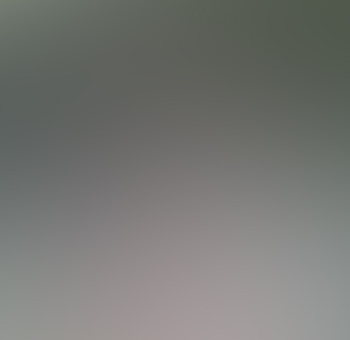 /p>
Above: UFO witness, Scott Williams-Collier
Scott explained in his own words.
"Between 11th and the 14th August 2014 I had spent all week looking up at the sky star gazing to see if I could see any shooting stars from the Perseids meteorite shower. I had been quite disappointed as the weather had been poor all week with poor visibility due to cloud cover."
On Thursday 14th Scott finished work that day at 8.00 pm and headed to his wife's (Donna) friend's house, she lives around the corner from the couple. Whilst there Scott noticed that the sky was much clearer so he decided to go in the back garden to observe the sky, which would have been around 9.00 pm.
Although the Perseids shower had passed its peak, Scott thought he might "get lucky" and see a shooting star. As the witness stood looking up at the stars, he saw several aircraft in the distance moving across the sky but no shooting stars. After about 30 minutes of looking up at the sky a small ball of white light, which seemed to be much higher up than any of the other aircraft he'd seen that night, caught Scott's eye.
It looked strange; therefore he vigilantly watched it moving slowly across the sky. He mentioned this object to his wife and her friend Rachel, who were both standing in the garden with Scott.
Scott stated that his wife seemed disinterested and said she couldn't see what he was looking at, although Rachel confirmed she 'could' see it.
As Rachel looked away, Scott was astonished to see the UFO change direction and appear to move in an upwards trajectory.
Up till this moment Scott was trying to make sense of what he was witnessing and thought perhaps that the UFO was just a plane, flying at great altitude. Nevertheless, the way in which it abruptly changed direction certainly shocked Scott. It then seemed to fade out against the backdrop of the stars as it moved away.
"I don't have a clue what I saw but I know I saw something which I can't really explain. Whatever it was it was flying much higher than any other aircraft I'd seen that evening and the way it changed direction and moved away from us didn't fit in with how I would expect an aircraft to move. I haven't spoken to anyone about this experience since, partly due to a fear of being ridiculed and having the mick taken out of me but I know I saw some unusual." Scott added.
This was an interesting UFO sighting because at first I suspected that it may have been a satellite at great altitude, yet the way in which it suddenly changed direction would apparently rule this out.
So, we may ask, just what exactly was this UFO over the dark night skies of Leigh?
My sincere thanks go to Scott for bringing this UFO report to my attention.
Did 'you' witness anything strange in the Wigan or Manchester region at that time?
Pat Regan © 2014
Pat's books include:
The Devil Gods Best Friend
US Paperback version
http://www.amazon.com/Devil-Gods-Best-Friend/dp/1493643363/
UK Paperback version
http://www.amazon.co.uk/Devil-Gods-Best-Friend/dp/1493643363/
The Devil Gods Best Friend (Kindle edition)
UK Kindle:
http://www.amazon.co.uk/The-Devil-Gods-Best-Friend-ebook/dp/B00HRH6LKC/
US Kindle:
http://www.amazon.com/Devil-Gods-Best-Friend-ebook/dp/B00HRH6LKC/
UFO: The Search for Truth (2012, extended edition)
UK Paperback version:
http://www.amazon.co.uk/dp/1479149128/
US Paperback version:
http://www.amazon.com/dp/1479149128/
UFO – The Search for Truth (Kindle edition)
US Kindle:
http://www.amazon.com/dp/B00B93A8Z4
UK Kindle:
http://www.amazon.co.uk/dp/B00B93A8Z4/
Peter Swift and the Secret of Genounia
US Version:
http://www.amazon.com/dp/1478336595/
UK version:
http://www.amazon.co.uk/dp/1478336595/
Peter Swift and the Secret of Genounia (Kindle edition)
UK Version
http://www.amazon.co.uk/dp/B008QO3F86/
US Version
http://www.amazon.com/dp/B008QO3F86/
The New Pagan Handbook
http://thenewpaganhandbook.jigsy.com/
The New Pagan Handbook (Kindle Edition)
US
http://www.amazon.com/dp/B0051BTWNO
UK
https://www.amazon.co.uk/dp/B0051BTWNO
Dirty Politics (updated 2013 edition)
http://dirtypolitics.jigsy.com/
UK edition
http://www.amazon.co.uk/dp/1482031248/
US edition
http://www.amazon.com/dp/1482031248/
UK Kindle:
http://www.amazon.co.uk/dp/B00B3L7EDQ/
US Kindle
http://www.amazon.com/dp/B00B3L7EDQ/
The Torch and the Spear
http://www.amazon.co.uk/dp/1898307725
Fly Fishing on Wild Becks
UK Paperback
http://www.amazon.co.uk/dp/1481250000/
US Paperback
http://www.amazon.com/dp/1481250000
Fly Fishing on Wild Becks (Kindle edition)
UK Version
http://www.amazon.co.uk/dp/B00ANPDQZ8/
US Version
http://www.amazon.com/dp/B00ANPDQZ8/
Author site 1:
Author site 2:
http://patregan.wix.com/pat-regan
Author site 3:
Author Blog:
http://pat-regan.blogspot.co.uk
Facebook:
https://www.facebook.com/reganclan
UFO on Facebook:
https://www.facebook.com/pages/UFO-The-Search-for-Truth/139778602798425?ref=hl
Pagan Anti-Defamation Network (PAN)
http://www.spanglefish.com/PAN/
Pat on Goodreads.com
http://www.goodreads.com/author/show/6556964.Pat_Regan
Pat's US Amazon 'Author Central' page:
http://www.amazon.com/-/e/B002GWKPOQ
Pat's UK Amazon 'Author Central' page: