By Pat Regan, British UFO/Paranormal researcher & author
THE RIVER ALT ESTUARY UFOS
The estuary of the River Mersey near Liverpool, UK and its smaller tributaries are no strangers to UFO sightings.
Back in the 1990s there were several UFO sightings over the River Mersey, particularly over the Runcorn/Widnes Bridge region. Another case in 1997 was reported of a strange object coming out of the River Mersey and shooting off at speed into the sky.
I have also covered other Liverpool-orientated UFO reports in my book: 'UFO THE SEARCH FOR TRUTH.'
Many other bodies of water, wherein the sea meets rivers, have similar strange tales to tell.
I recently took the photograph above, along with 15 others, whilst visiting the River Alt's picturesque estuary, which is close to the famous Mersey.
I later noticed that two unidentified flying objects were moving at speed in the top right-hand side quadrant of the frame.
On the cropped image above I have ringed the two UFOs for closer observation.
I do not believe these particular UFOs to be either birds or local aircraft, as I was aware of what was occurring in the relevant airspace at that given time. I am also, as an enthusiastic angler/naturalist, quite proficient in bird identification. Moreover, the shutter speed of the camera captured the entities at 1/800 of a second (F4.5), which still however appeared to demonstrate some motion blur – even at this moderately swift setting.
Closer inspection reveals the UFOs (seen here travelling over a series of wind turbines) to be of a cylindrical profile and showing lighter parts on the upper surface, which may be reflections of the sun.
In this final crop, which is admittedly quite grainy, I have merely sharpened the image and reduced noise levels to get a better look at the 'lower' of the two UFOs.
I may add herein that my predictions concerning the link between increased UFO sightings and seismic activity in various international regions are quite well known. I would however be rather surprised if this particular sighting were related to such a phenomenon, 'unless' of course additional reports started filtering in locally about other Liverpool UFOs.
I make no claims towards the identity to what these Liverpool UFOs actually were at this stage and include this report for interest value only.
I sincerely hope that the Liverpool press can highlight this issue to possibly draw in supplementary UFO reports from some of the more hesitant witnesses.
Pat Regan © 2012
Founder of North West UFO Research and Author of:
UFO: THE SEARCH FOR TRUTH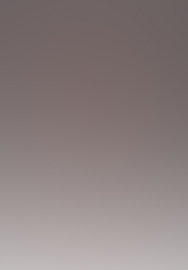 http://www.patregan.allalla.com/
http://canwritewillwrite.com/UFO.html
Short video by author Pat Regan about UFO
http://www.youtube.com/watch?v=bv1heuGAk_I
The New Pagan Handbook
http://thenewpaganhandbook.viviti.com ?
Dirty Politics
http://dirtypolitics.viviti.com ?
http://www.youtube.com/watch?v=a7SZpBDn8AM ?
The Torch and the Spear
http://www.amazon.com/Torch-Spear-Patrick-Regan/dp/1898307725/ref=ntt_at_ep_dpi_4
Pat on Amazon
http://www.amazon.com/-/e/B002GWKPOQ
FLY FISHING ON WILD BECKS
https://www.smashwords.com/books/view/131191