May 2013 update
I have written at great length in articles and books about the fascinating relationship between seismic activity and UFO sightings.
Like it or not UFOs do in fact sometimes appear around about the same time as earth tremors in many places and on an impressive international scale.
Several strange UFO sightings have been recorded in the Welsh region this year, some of which may be explainable whilst some are not. Moreover, the following seems to be yet another example of the association between earth movements and UFOs. Please consider this.
I reported on the following recently.
27 May 2013: UFO kept pace with helicopter crews over RAF Woodvale (Southport) airspace in the UK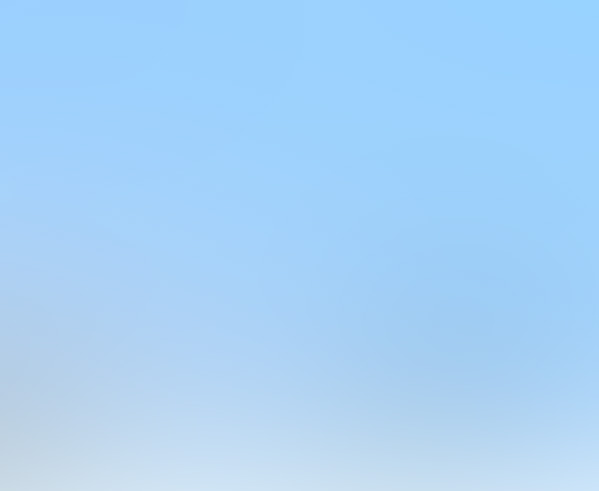 This UFO activity has now been shortly followed by an earth tremor 'centering' in North Wales, but felt in numerous other places.
29 May 2013: Earthquake Shakes Homes in North Wales and is felt in several places, including Southport.
The earthquake occurred close to north Wales and has been felt more than 100 miles (160km) away by people who reported "intense shaking". The epicentre of the tremor in the Irish Sea was about nine miles away from the town of Abersoch, Gwyneth, and had a magnitude of 3.8; according to the British Geological Survey.
So what's going on? I must reiterate what I have stated before.
There have indeed been examples around the world when abnormal objects in the sky have been seen before or during earthquakes. One theory tabled by experts is that such phenomena occur when rock structures under great stress release gas. At such times electromagnetic waves with radioactive gasses escape and ionize the air, which in turn create odd lights.
Another conjecture is that the UFOs seen prior to earthquakes are entities of an extraterrestrial nature or from the spiritual realm, which have arrived to either monitor the worsening geological situation or possibly warn us of the imminent threat to come. The truth of the matter is that we currently do not know specifically what is happening. I must in all fairness however add one thing. The witnesses I have spoken to have at times been clearly shaken by their experiences. Some have been convinced that the balls of light they have seen have been guided as if under 'intelligent' control. I still feel that the old WW11 Foo-fighters (strange balls of light that pursued aircraft and scared many fighter pilots) accounts sound extremely similar to what many people have reported seeing.
See also:
Did you see anything?
Pat Regan © 2013
UFO: The Search for Truth (2012, extended edition)
UK Paperback version:
http://www.amazon.co.uk/dp/1479149128/
US Paperback version:
http://www.amazon.com/dp/1479149128/
UFO – The Search for Truth (Kindle edition)
UK Kindle:
http://www.amazon.co.uk/dp/B00B93A8Z4/
US Kindle:
http://www.amazon.com/dp/B00B93A8Z4
Peter Swift and the Secret of Genounia
US Version:
http://www.amazon.com/dp/1478336595/
UK version:
http://www.amazon.co.uk/dp/1478336595/
Peter Swift and the Secret of Genounia (Kindle edition)
UK Version
http://www.amazon.co.uk/dp/B008QO3F86/
US Version
http://www.amazon.com/dp/B008QO3F86/
The New Pagan Handbook
http://thenewpaganhandbook.jigsy.com/
The New Pagan Handbook (Kindle Edition)
US
http://www.amazon.com/dp/B0051BTWNO
UK
https://www.amazon.co.uk/dp/B0051BTWNO
Dirty Politics (updated 2013 edition)
http://dirtypolitics.jigsy.com/
UK edition
http://www.amazon.co.uk/dp/1482031248/
US edition
http://www.amazon.com/dp/1482031248/
UK Kindle:
http://www.amazon.co.uk/dp/B00B3L7EDQ/
US Kindle
http://www.amazon.com/dp/B00B3L7EDQ/
The Torch and the Spear
http://www.amazon.co.uk/dp/1898307725
Fly Fishing on Wild Becks
UK Paperback
http://www.amazon.co.uk/dp/1481250000/
US Paperback
http://www.amazon.com/dp/1481250000
Fly Fishing on Wild Becks (Kindle edition)
UK Version
http://www.amazon.co.uk/dp/B00ANPDQZ8/
US Version
http://www.amazon.com/dp/B00ANPDQZ8/
Author site 1:
Author site 2:
http://www.patregan.allalla.com
Author Blog:
http://pat-regan.blogspot.co.uk
Facebook:
https://www.facebook.com/reganclan
UFO on Facebook:
https://www.facebook.com/pages/UFO-The-Search-for-Truth/139778602798425?ref=hl
Pat on Goodreads.com
http://www.goodreads.com/author/show/6556964.Pat_Regan