By Pat Regan, British UFO/Paranormal author and researcher
The Daily Mail recently ran this following story on 19 October 2012:
'Man photographs UFO floating in the clouds moments before ten dead birds 'mysteriously' appear in his neighbour's garden'
The cloud formation looked immediately familiar to me so I commented, as follows below, on the site page and also wrote to the editor of the Daily Mail about it.
"UFO research is a fascinating process. However, one has to be quick at times to identify phenomena that are of know and rational origin. One such phenomenon, that most people will possibly never experience, is the Fallstreak Hole or Punch Hole Cloud. It is supposed that a disturbance in the constancy of the cloud stratum, such as that created by a passing jet, may provoke the domino process of evaporation. This causes a bizarre hole to suddenly appear in a cloud. Fallstreak Holes appear as a globular or egg-shaped hole in a thin layer of super-cooled water clouds. They may occur where jet flight paths interlace with altocumulus layers."
Pat Regan – North West UFO Research
I have covered Punch hole effects before on UFO Digest:
https://www.ufodigest.com/article/fallstreak-holes-or-punch-hole-cloud-effects?page=6
I may also add that 'dead birds', as mentioned within the article, may be additional evidence of super-fast aircraft activity.
However the 'other' UFO (also featured on the Daily Mail's page) that Morag Ritchie reported hovering over her house in Aberdeenshire, Scotland, was far more intriguing.
This was brought to my attention initially by social campaigner, Mr Carl Barron.

After examining the image Carl informed me of his conclusions
"If you examine this photo you will see quite clearly the metallic frame the lights are set into. You might be forgiven if you think that the frame is distorted pixels but it is not for the lights are clearly visible and non-pixelated image for else the lights would have been distorted which they are not."
Others have made claims that these strange lights may be from aircraft, Chinese lanterns or even the Northern Lights.
So far the identification of that particular Scottish UFO remains a mystery.
It is very important that we accurately identify potential UFO sightings using logic if possible.
As always, I welcome further UFO witness reports.
© 2010 Pat Regan
Pat Regan
Author of:
UFO: The Search for Truth?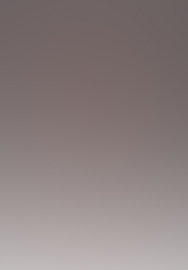 http://patregan.allalla.com/Pat-s-Books/
http://canwritewillwrite.com/UFO.html?
Short video by author Pat Regan about UFO
http://www.youtube.com/watch?v=bv1heuGAk_I
The New Pagan Handbook
http://thenewpaganhandbook.viviti.com ?
Dirty Politics
http://dirtypolitics.viviti.com ?
http://www.youtube.com/watch?v=a7SZpBDn8AM ?
The Torch and the Spear
http://www.amazon.com/Torch-Spear-Patrick-Regan/dp/1898307725/ref=ntt_at_ep_dpi_4
Pat on Amazon
http://www.amazon.com/-/e/B002GWKPOQ
Peter Swift and the Secret of Genounia
UK version:
http://www.amazon.co.uk/Peter-Swift-Secret-Genounia-1/dp/1478336595/ref=sr_1_2?s=books&ie=UTF8&qid=1345541982&sr=1-2