by Gordon James Gianninoto
Photo of Planet X October 26, 2010
I attached the recent captures by NASA of Planet X to this email, and the links where you can find them as NASA downloads them to the web.
Then I attached a short description of Planet X for those of you who are not sure what it is and what it means, why it is here, and what will happen.
Then I attached glyphs of Planet X from the past; one as a cross and many as a globe with wings. Again I say, if it is not real, how come NASA takes photos of it that match the ancient glyphs? If civilizations from as long as 18,000 years ago warned us of a winged globe, and now NASA is taking photos of that, doesn't that raise a question in your mind?
Then I attached excerpts of telepathic messages about this subject received by Nancy Lieder from the human Zeta ETs. These are a lot of reading and some of you are not happy about a lot of reading. But, save this email and read it gradually. It is about as eye opening as any information can be. You have my permission to forward this email to anyone and everyone.
No one knows when Pole Shift will occur exactly, and if they do, they are not telling. But we do know it is in between the Sun and the Earth now, and approaching. As it leaves the solar system, it will loom large in the sky as a red ball with a dragon tail and shower the Earth with rocks and iron ore dust. This could happen within the next 12 months.
If you want to know where I got all this information; it is from the following websites which I advise you to go to and learn more about what is to happen, where the safe places to live are located, and what will happen. The government is NOT going to warn you, and it is unclear whether anyone will, but, as you will read below, the Rothschilds have asked Rupert Murdock to start hinting. This is because the world's wealthiest banker does not want chaos, but survival communities, with manufacturing and customers. Guess why? That is another subject because this email is about your life and your family's life and your future. This economy, all politics, all religions and other things are just rearranging deckchairs on the Titanic.
I sent this message through emails to CNN, Reuters, etc, all the time. Who has the nerve to break this story? It is NOT going away.
http://www.zetatalk.com
http://poleshift.ning.com
http://poleshift.ning.com/forum/topics/zetatalk-chat-for-october-23?id=3863141%3ATopic%3A212106&page=10#comments
http://poleshift.ning.com/forum/topics/zetatalk-chat-for-october-30?id=3863141%3ATopic%3A217185&page=7#comments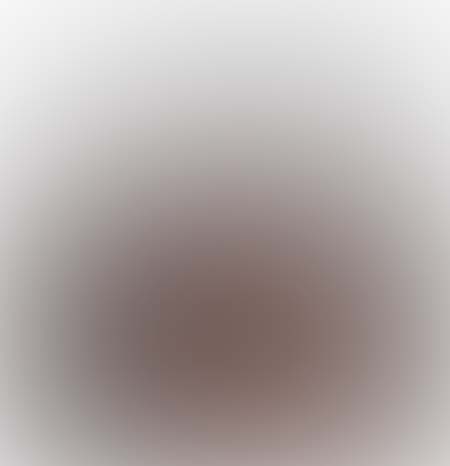 Photo of Planet X June 10, 2010
SHORT DESCRIPTION OF PLANET X AND HOW THAT RELATES TO POLE SHIFT, ETS, AND YOUR IMMEDIATE FUTURE ====================================================================
PLANET X IS THE SAME PLANET KNOWN TO THE SUMERIANS AS NIBURU, TO THE EGYPTIANS AS NETERU, AND TO ALL AS THE PLANET OF CROSSING, THE WINGED GLOBE, AND THE DRAGON BALL AND DRAGON TAIL. IT IS NOT A RED DWARF STAR OR ANY KIND OF STAR. IT IS A LIVING VOLCANIC OCEANIC PLANET POPULATED BY THE ANNUNAKI WHO CAME TO EARTH AND WERE THE GODS OF THE OLD TESTAMENT AND WHO ARE BANNED FROM COMING HERE NOW AS THEY ARE EXTREMELY SELFISH, CRUEL AND NARCISSISTIC HUMANS ONE AND ONE HALF TIMES THE SIZE OF EARTH HUMANS WHO BRED US TO BE SMART ENOUGH TO BE GOOD SLAVES BUT NOT SMART ENOUGH TO KNOW THAT EACH IS AN ETERNAL SOUL AND EQUAL TO OR GREATER THAN ANY OF THEIR SLAVE MASTERS.
PX HAS THOUSANDS OF MOONS, MANY THE SIZE OF THE EARTH'S MOON TRAILING BEHIND IT IN TWIN STRANDS LOOKING LIKE WINGS OR STRANDS OF PEARLS. IN THE TAIL ARE CLOUDS OF ROCKS, AND IRON ORE DUST, AND GREASY HYDROCARBONS. LOOK AT YOUR NEXT FULL MOON AND NOTICE THE IRIDESCENT PINK SHIMMER IN THE CLOUDS AROUND THE MOON; THIS IS THE HYDROCARBONS FROM THE TAIL OF PX IN OUR ATMOSPHERE.
PLANET X WAS FIRST IDENTIFIED BY THE INFRARED IRAS SATELLITE IN 1983, ANNOUNCED TO THE WORLD BY NASA AND JPL IN DECEMBER 1983 AND RETRACTED THE NEXT DAY. IT ENTERED THE INNER SOLAR SYSTEM IN 2003 AND HAS BEEN APPROACHING THE EARTH AND IS LOCATED BETWEEN THE SUN AND EARTH RIGHT NOW, WAITING TO CAUSE POLE SHIFT AS IT LEAVES, PROBABLY NEXT YEAR. NASA SOHO SATELLITES PHOTOGRAPHING THE SUN FULL TIME OFTEN RECORD PLANET X AND THE IMAGES GET DOWNLOADED TO THE INTERNET IN LIVE TIME. NASA WROTE VARIOUS FILTERING PROGRAMS BUT THEY DO NOT ALWAYS WORK AND EVERY WEEK, SINCE 2003, PHOTOS OF PLANET X HAVE BEEN ON THE NASA WEBSITE. THEY WILL NOT COMMENT.
MEANWHILE PEOPLE AROUND THE WORLD WITH CAMERAS ARE GETTING IMAGES AND VIDEOS OF PX TO THE UPPER LEFT OF THE SUN AT SUNRISE AND TO THE LOWER RIGHT OF THE SUN AT SUNSET, SINCE 2003.
PLANET X COMES THROUGH THE SOLAR SYSTEM EVERY 3,657 YEARS AND THE LAST ONE IS RECORDED IN THE BIBLE IN JOSHUA CHAPTER 10 AS POLE SHIFT, AND THE TIME BEFORE THAT WAS THE FLOOD OF NOAH. IN EACH DISASTER RECORDS AND HISTORIES ARE LOST FOREVER AND SOCIETY HAS TO RESTART ALMOST FROM SCRATCH, EXCEPT THIS TIME WHEN UNSELFISH ETS WILL CONTACT UNSELFISH HUMANS AND ASSIST IN REBUILDING THE EARTH AS AN UNSELFISH SOCIETY. IF YOU ARE SELFISH, AND THINK OF YOURSELF BEFORE OTHERS, YOUR DAY IS DONE. PEOPLE ARE MORE IMPORTANT THAN THINGS, AND THE EARTH IS ABOUT TO GRADUATE A CLASS OF UNSELFISH PEOPLE TO A HIGHER FREQUENCY WHERE LIES AND DECEIT ARE OF NO AVAIL.
Photo of Planet X December 5, 2009
PERTINENT ZETATALK DISCUSSIONS ABOUT POLE SHIFT ISSUES: =====================================================
Why does Planet X look different in photos on different days and why is NASA retouching the photos
Question:
Planet X has been appearing on SOHO and the Stereo Ahead for some months now, in approximately the 4:30 o'clock position. But sometimes something bright with a tail shows up all over the place, above the Sun, to the left of the Sun, etc. If this is Planet X, why is it moving around so much?
ZT:
When the Winged Globe or the Red Cross appears to the lower right on the Sun, this is the Planet X corpus.
We have explained that the tail is vast, the Moon swirls swinging to either side of Planet X by 5 million miles, but the tail itself swings further than that. During the hour of the pole shift, when Planet X is a mere 14 million miles from the Earth, the tail is whipping the Earth, depositing hail and red dust. The tail itself can catch the light, reflecting this to Earth, in what appears to be a blaze of light with a tail drifting away. It is charged, so clings to itself in places, so is thicker in some places than others, just as an electrical charge can raise the hair on your head. As Planet X turns its charged tail toward the Earth, increasingly, such sudden appearances will increase, consternating NASA.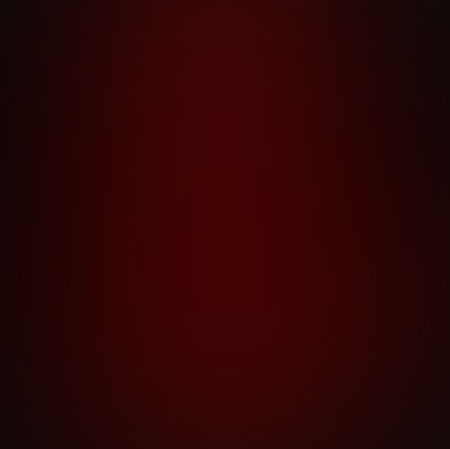 Photo of Planet X September 24, 2010
Planet X is moving outbound from the Sun, approximately mid-way between the Earth and the Sun, and slightly to the right of the Sun in the view from Earth.
The tail of Planet X is composed of dozens of moons the size of the Earth's Moon, much debris, and charged red dust. Depending upon the angle, sunlight can blaze off a portion of the dust cloud around a Moon Swirl, so it looks like a spash of light with a drifing tail. Or it can blaze off the individual moons in a swirl, each surrounding by its own dust cloud, so it appears as a String of Pearls. Or under close inspection, the individual moons may be visible.
As it obvious from the many times SOHO has shown edit lines or planets lurching about that the images are manipulated. This goes beyond air-brushing out the presence of Planet X, which has lately become problematic for NASA as the tail is wafting about. Their manipulation includes the placement of light bursts where the other planets should be, on schedule. This is certainly a simple matter, and can be programmed to be included with the images before they arrive on Earth at the SOHO repositories. The occasional edit line blooper shows the operation of such programs, as a computer program cannot gaze at the overall and see slight shades differences as the human eye can do.
Gordon