If you missed Part I of this article click here.
These maps based on 2008 data, are maps of earthquake damage risk in the United States. The highest risk areas are purple, red and orange. Some nuclear plants sit near fault lines and/or in quake zones. (Maps from U.S. Geological Survey)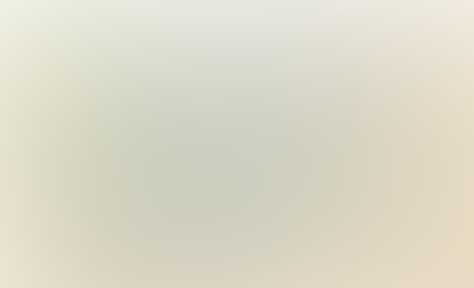 Those who still say that the Chernobyl disaster was worse than Fukushima may also want to consider that a Woods Hole Oceanographic Institution study conducted in October 2011 concluded that Fukushima had already released up to 100 times more radiation into the environment than Chernobyl at that time. Today, this amount is likely astronomically higher, especially taking into account all the airborne radioactive plumes that have been detected billowing across the ocean and over U.S. soil.
What can we do about this, you ask? Precious little. However, should we stick our heads in the sand entirely and not even be aware of it? Should we blindly, happily follow the near blackout on the subject by the government and the main stream media? Should we dumb-down ourselves and die a slow death?
There is something we can do, although it will not stop the deadly march of Fukushima's radiation: We can oppose the building of any new nuclear power stations, oppose the creation of any new weapons having depleted uranium or any nuclear signature and oppose any use of atomic energy.
Are we sitting on a new Fukushima? How about San Onofre Nuclear Installation in Southern California? San Onofre has been shut down several times recently with strange problems apparently connected to new conduits having faulty construction. San Onofre sits on top of an active earthquake fault. San Onofre is not in the list below because this list is for ONLY central and eastern U.S. nuclear installations; I am publishing it simply to give you a sample of the threat. This list takes into account proximity, severity and frequency of earthquakes around each east coast or central U.S. installation and also the type of rock or soilupon which the installation is built. Data is also available for western reactors on the NRC's website.
The Top Ten
Here are the 10 nuclear power sites with the highest risk of an earthquake causing core damage to nuclear reactors, showing their NRC risk estimates based on 2008 and 1989 geological data.
1. Indian Point 3, Buchanan, N.Y.: 1 in 10,000 chance each year. Old estimate: 1 in 17,241. Increase in risk: 72 percent.
2. Pilgrim 1, Plymouth, Mass.: 1 in 14,493. Old estimate: 1 in 125,000. Increase in risk: 763 percent.
3. Limerick 1 and 2, Limerick, Pa.: 1 in 18,868. Old estimate: 1 in 45,455. Increase in risk: 141 percent.
4. Sequoyah 1 and 2, Soddy-Daisy, Tenn.: 1 in 19,608. Old estimate: 1 in 102,041. Increase in risk: 420 percent.
5. Beaver Valley 1, Shippingport, Pa.: 1 in 20,833. Old estimate: 1 in 76,923. Increase in risk: 269 percent.
6. Saint Lucie 1 and 2, Jensen Beach, Fla.: 1 in 21,739. Old estimate: N/A.
7. North Anna 1 and 2, Louisa, Va.: 1 in 22,727. Old estimate: 1 in 31,250. Increase in risk: 38 percent.
8. Oconee 1, 2 and 3, Seneca, S.C.: 1 in 23,256. Old estimate: 1 in 100,000. Increase in risk: 330 percent.
9. Diablo Canyon 1 and 2, Avila Beach, Calif.: 1 in 23,810. Old estimate: N/A.
10. Three Mile Island, Middletown, Pa.: 1 in 25,000. Old estimate: 1 in 45,455. Increase in risk: 82 percent.
What was the chance Fukushima Daiichi would get hit by a 9.0 quake, followed by a devastating tsunami? The odds were LESS than some of these odds! There is an old saying, "Sh—happens." As long as humankind plays around with nuclear disaster, nuclear disaster will happen.
Is this what we want for ourselves, our children, our grandchilren and our planet? Nuclear accidents, let alone nuclear warfare, spell certain death for us and our planet. The People of Earth must change this looming reality – or die.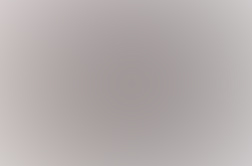 "THE UFO AGENDA, SO…YOU WANT TO KNOW THE TRUTH?"
By Diane Tessman
http://www.amazon.com/The-UFO-Agenda-ebook/dp/B00DUEPPJ4
Who are they? Where do they come from? What do they want? For centuries, the UFO phenomenon has intrigued us, and now renowned UFO researcher, Diane Tessman, brings us face to face with some startling truths about the alien agenda.
Why are some people chosen for contact? Are the visitors from far-flung otherworlds, or quantum projections of our own mysterious consciousness?
The UFO Agenda is a journey outside the box – an uplifting must-read for anyone seriously interested in understanding the most profound mystery ever to confront the human race.
Also, join Diane's free online newsletter, EXO-TREKKING! [email protected]