INITIAL REPORT:
POLTERGEIST MOVIE CURSE – HPI INVESTIGATION/CLEANSING:

On 4/10/2015 – the Demon Warrior aka Paul Dale Roberts received a call on the paranormal hotline. A couple in Sacramento purchased an old Cabbage Patch doll that belonged to actress Heather O'Rourke (Carol Ann Freeling) of the Poltergeist movie film. Since the purchase of this cursed doll from EBay (it came with a Certificate of Authenticity), the family has had terrible tragedies happen to them. There has been deaths in the family also. My wife Deanna Jaxine Stinson and I, will be headed over to their home soon, to assist them in banishing this curse. This investigation / cleansing will happen at 7:30pm – April 17, Friday.



FROM WIKIPEDIA – THE POLTERGEIST MOVIE CURSE:

The Poltergeist curse



The "Poltergeist curse" is a rumored curse attached to the Poltergeist trilogy and its crew, derived from the fact that four cast members died in the six years between the releases of the first and third films. The rumor is often fueled by the fact that real skeletons were used as props in various scenes of Poltergeist and Poltergeist II. The rumor and the surrounding deaths were explored in a 2002 episode of E! True Hollywood Story titled "Curse of Poltergeist".



Dominique Dunne, who played the eldest daughter Dana in the first film, died on November 4, 1982, at age 22 after being strangled by her abusive former boyfriend John Thomas Sweeney. He was convicted of voluntary manslaughter and sentenced to six years in prison, but was paroled after serving three and a half years.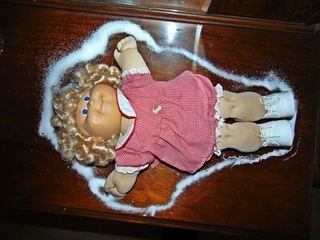 Julian Beck, 60-year-old actor who played Henry Kane in Poltergeist II: The Other Side, died on September 14, 1985, of stomach cancer diagnosed before he had accepted the role.



Will Sampson, 53 years old, who played Taylor the medicine man in Poltergeist II, died as a result of post-operative kidney failure and pre-operative malnutrition problems on June 3, 1987.



Heather O'Rourke, who played Carol Anne in all three Poltergeist films, died on February 1, 1988 at the age of 12 during surgery to repair an acute bowel obstruction.



POLTERGEIST MOVIE CURSE – HPI INVESTIGATION/CLEANSING:

On 4/10/2015 – the Demon Warrior aka Paul Dale Roberts received a call on the paranormal hotline. A couple in Sacramento purchased an old Cabbage Patch doll that belonged to actress Heather O'Rourke (Carol Ann Freeling) of the Poltergeist movie film. Since the purchase of this cursed doll from EBay (it came with a Certificate of Authenticity), the family has had terrible tragedies happen to them. There has been deaths in the family also. My wife Deanna Jaxine Stinson and I, will be headed over to their home soon, to assist them in banishing this curse.



FROM DENISE ROBERTS HART FROM ENGLAND SAYS:

Hi Paul, I have only just come on line to see your post on the haunting of the doll purchased. I followed the story line of that beautiful little girl. It sounds like an angry spirit has attached itself to the doll believing it to be a human. The people who have the doll need to sit the doll in the sunlight and give it hugs. The noisy ghost is doing its best to get their attention, as they are in fear they are giving the doll focus and the spirit more energy.

I am sending extreme love to the little doll and also to the people who now have her. I am sending you and your wife extra white light for protection.

Love always, Denise X