RICHARD DOTY, GOVERNMENT FOUL
"Some of the information, Doty said, involved an alleged exchange program of humans who leftHolloman Air Force Base in 1964 for Zeta Reticuli. Howe was told that three humans went but one died on the alien planet; one went insane (but there was no information on his fate); and one returned to Earth and was then living in a U.S. government safe house on an undisclosed island."
http://serpo.org/article7.php.
---
If you missed Part I in this series click here!
---
Click here to enlarge top photo.
One criticism of Project Serpo stems from the lack of forensic proof of one of its alleged witnesses, Sergeant Richard Doty. Doty has been involved in other mysterious UFO-related activities (see Majestic 12 and Paul Bennewitz); he appeared to be a discredited source (or a purposeful provider of disinformation). Additionally, there is no physical evidence supporting the project's existence. According to Tim Swartz of Mysteries Magazine, Doty, who promised evidence to Moulton Howe, before he began to back out, has been involved in circulating several other UFO conspiracy stories. Swartz also expressed the opinion that the specifics of Project Serpo have diverged considerably with different versions. It was alleged that the entire series of posts were designed to be "viral marketing" for a new book by Doty.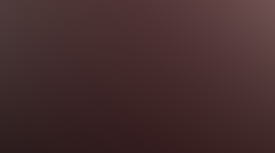 Richard Doty
http://www.dailygrail.com/Reviews/2013/6/Fractured-Hall-Mirrors.
("FALCON: Sgt. Richard Dick Doty, USAF (Ret.), Special Agent, Air Force Office of Special Investigations, reported to have engaged in UFO disinformation projects, including reportedly hoaxing TV producer Linda Moulton Howe concerning availability of a tape showing a UFO landing at Holloman Air Force Base, NM. Doty was also allegedly waging psychological warfare on Albuquerque defense electronics contractor Paul Bennewitz, concerning Bennewitz's electronic monitoring of UFO activity around Kirtland AFB/Sandia National Laboratories, Albuquerque, reportedly causing/exacerbating a mental breakdown in Mr. Bennewitz. Reportedly, FALCON claims to have seen the Roswell Alien Autopsy film (shown worldwide August 28, 1995) some time ago at Los Alamos National Laboratory.")
http://www.greatdreams.com/Falcon-Richard-Doty.htm.
An investigative film entitled Mirage Men was extracted from the 2010 book of the same name by the British author Mark Pilkington, who is also involved here as writer, producer and onscreen talking head. The film was highly focused, converging on the U.S., specifically a handful of well-known figures and events in UFO circles. One paramount player in both the book and film is Richard Doty, a former counterintelligence officer with the U.S. Air Force Office of Special Investigations (AFOSI), who claimed to have spent decades deliberately spreading disinformation about extraterrestrials: "weapons of mass deception," as one interviewee hauntingly put it. Another is UFOlogist and author William Moore, whose books included The Roswell Incident and The Philadelphia Experiment.
"Mirage Men doesn't break any new ground in discussing many of these topics: readers will find discussion of them in books ranging from Jacques Vallee's Messengers of Deception through to Greg Bishop's book on the deception aimed at Paul Bennewitz, Project Beta (Bishop himself appears extensively in the documentary)," said Greg in A Fractured Hall of Mirrors, 4:46 p.m., June 17, 2013. "What it does do though is gets Richard Doty, a notoriously slippery man to corner, in front of the camera discussing the things he has done, along with a number of the other significant players. The intelligent viewer will however ask why Rick Doty came forwardwillingly to be an interview subject for this documentary, given every move he has made on the UFO topic seems to have been precisely calculated to have a certain effect. He seemingly has no reason to offer all this information. So why is he doing it? And why does he admit to so much, but then deny involvement with Serpo when investigators seem to have caught him red-handed (via email IP addresses)?"
http://www.dailygrail.com/Reviews/2013/6/Fractured-Hall-Mirrors.
DEVIL IN THE DETAILS
Further criticisms of the story included the usual arguments against the various UFO theories, descriptions of the UFO data, and faster-than-light travel, as well as astronomical knowledge of the Zeta Reticuli system. A list of complaints (though not the final count) went as follows:
There was currently no evidence of life in the system and no evidence of planets because the stars are widely separated (several thousand astronomical units).
Zeta Reticuli was not a close binary: the two stars are one light year apart.
Claims of excess radiation because of the presence of a second star are nonsensical.
UFO researcher Greg Bishop quoted "Request Anonymous" in "Serpo Was a Big Fat Fake" (UFO Mystic, Thursday, February 22, 2007 [7:30 p.m. CST].): "The 12 remained until 1978, when they were returned to the same location in Nevada. Seven men and one woman returned. Two died on the alien's home planet. Four others decided to remain, according to the returnees. Of the eight that returned, all have died. The last survivor died in 2002." Bishop pointed out a simple error: The math is wrong. How could eight people return to Earth out of twelve when two died on the planet and four decided to remain?
http://www.sott.net/article/127402-SERPO-Was-A-Big-Fat-Fake.
"Anonymous" claimed that Ebens weighed the equipment of the Team, which calculated to 4.5 tons or 9,000 pounds. Allegedly, military style C-Rations were carefully planned for 10 years. However, the true math, instead, would be as follows: C rations, that is a box a day for each person: Weight of a box: 7 pounds, i.e. a little more than 3 kg. There were 12 astronauts, therefore 36 kilos per day. Per annum: 13 tons. For ten years that, however, would be 130 tons. (Written December 8, 2005 [published May 3, 2006].
http://ufologie.patrickgross.org/htm/serpo.htm.
"In the UFO hoax stakes this is still way below UMMO (another sophisticated tale eventually discovered to be a hoax…S.E.); the science fiction is derivative; the story is obvious rubbish, with absurdities such as humans actually being able to eat alien food," said reviewer Roger Rogerson. "The society makes little sense as a source of advanced technology. If they think they can make a film out of this, I reckon that Steven Spielberg and the creators of Star Trek would both have a good case for plagiarism."
http://pelicanist.blogspot.com/2013/06/certifiably-serpo.html. (Roger Caleb Rogerson is a former Detective Sergeant of the New South Wales Police Force. He was one of its most decorated officers, having received at least 13 awards for bravery, outstanding police-officer-ship and devotion to duty including the Peter Mitchell Trophy, the highest annual police award.)
On a more fundamental level, it is entirely possible that the messages originating the story were deliberate hoaxes. The postings were to Internet forums that cover conspiracy theories and UFOs, and a cursory examination of such forums shows that hoaxes are very possible. Some UFOlogists have even claimed that the messages were a hoax perpetrated by the American military and intelligence communities as a cover for real secret programs.
http://www.godlikeproductions.com/forum1/message216278/pg1.
"All of the information presented to Victor Martinez and Bill Ryan by 'Request Anonymous' came in fact from Richard C. Doty. Martinez may have suspected Doty's involvement, but Bill Ryan knew from the very start that he was getting the Serpo material directly from the former AFOSI security guard. Doty has continuously denied being involved in the story, despite the mountains of evidence to the contrary. In addition to Doty, Martinez and Ryan, the behind the scenes 'Team of Five' who collaborated extensively on the project is completed by Dr. Christopher 'Kit' Green – a former analyst with the CIA, and physicist Dr. Harold (Hal) E. Puthoff.
"The material to follow will show that Serpo was not a lone-gunman operation, but collaboration between three friends, who between them already had many years' experience of scamming the UFO community. This investigation, told in full for the first time, is the precursor to our main report into the Imaginary Intelligence Agency, a group also known under the name Scammers Inc."
http://www.realityuncovered.net/ufology/articles/serpo/
Bill Ryan, a chief proponent of publicizing the Project Serpo claims, announced on March 5, 2007 that he was stepping down from his role as webmaster for the Serpo material. Ryan nevertheless maintained his belief that an extraterrestrial exchange program did occur – although he stated that the Serpo releases definitely contained disinformation.
http://en.wikipedia.org/wiki/Serpo#Serpo.
An investigator that went by the alias of "ryguy" said he was fortunate to intercept raw emails from the hidden players in the hoax. On Sunday, May 20, 2007, 1:09 p.m., Ryguy said:
"Our team of researchers determined that TheWizardofZin@lycos.com was the original 'Anon's' email address, and 'Sylvester McCoglin' the name behind Anonymous.
"In an effort to identify who in fact was behind the Serpo story, an email account was createdcalled the wizardofzin@yahoo.com and on February 16, 2006, an email from this account was sent to Victor Martinez. Victor responded just over 30 minutes later."
If you would like more information or to purchase this book through AMAZON.COM simply click on its title: Secret Journey to Planet Serpo: A True Story of Interplanetary Travel
Part III in this series continues tomorrow: Monday, September 8, 2014! https://www.ufodigest.com/article/late-great-planet-serpo-0908