(Marshal Klarfeld continues to explore the work of Zecharia Sitchen and the ancient texts of the Anunnaki. Adam, The Missing Link: The New History of Mankind's Creation, Marshall Karlfeld, 2009, www.trafford.com, 66 pages, $38.95.) If you would like more information or to purchase this book from amazon.com simply click on its title: ADAM the Missing Link
CONNECTING THE DOTS OR NOT
Klarfeld offers the mysteries of Stonehenge as another bit of evidence of ancient super-civilizations. Klarfield says the stones were erected on a prior 285-foot-diameter circle of 56 chalk holes. The Audrey Circle, say its defenders, is an early eclipsecomputer with precise knowledge of celestial mechanics. Stonehenge's earliest portion dates approximately 2950-2900 BCE, Middle Neolithic, and having enormous knowledge about the earth's relation to celestial bodies, enabled as S.I.D and S.I.S.t devices.
If you missed Part I click here!
ENGINEERING MARVELS
The Uruk, Nipper, Kishilarsa, Ur, Eridu, and Anunnaki peoples left many clues: stones, says Klarfield, that can only have been chiseled and moved by an advanced technology. One stone weighs over 1,200 tons; the St. Louis Gateway Arch weighs 900 tons. Some megalith stones are found raised 36 feet above the ground and end to end.
STONES
The pyramid of Giza (and several other pyramids) still defied complete explanation by its critics of an S.I.S.t. Pyramid fascinations included: Its engineers knew of the proportions of "pi" and the Golden Mean, Pythagorean Triangles, thousands of years before Pythagoras lived. Passageways, said defenders, could not be produced with copper or bronze tools; the builders also knew the precise spherical shape and size of the Earth, Venus, Mars, and Mercury and star positions.
ATOMIC WAR
Sitchen's legends told of the messenger Galzu, instructed by the Creator of All, telling the Anunnaki to save humanity and advance human civilization. In "The Lost Book of Enki," Enki and Enlil debated using "Weapons of Terror": atomic-tipped missiles stored on earth and used in war: issue Sodom and Gomorrah, the "evil wind" (radiation fallout) which destroyed the Sumerian alien-hybrids. The Halexandria Foundation stated: "Unfortunately, Lot's wife looked behind her, and was turned into a pillar of salt for her trouble. [6/22/06: One reader, Paul Cilwa, had noted that, 'In Hebrew, the word used for 'salt' also means 'vapor.' Lot's wife wasn't turned to salt. She was 'vaporized.' When Abraham got wind of the event, 'he looked toward Sodom and Gomorrah, and toward all the land of the plain, and beheld, and, lo, the smoke of the country went up as the smoke of a furnace.' (Genesis 19:28).]"
The Foundation coninued: "The aftermath was so terrifying that Lot and his daughters fled to a cave, where the natural assumption was that the human race was doomed (i.e. no men to beget children). The daughters then took the next step of lying with their father, conceived, and ultimately bore sons."
"Notice how all of the ingredients in the Biblical story account for the destruction of the cities by nuclear blast."
RADIOACTIVITY
Possible clues also further substantiated the atomic war. Mark Hempsell of Brisatol University, based on the cuneiform symbols in Planisphere tablets of a Sumerian astronomer, postulated a large asteroid passed over the area scorching 386,000 square miles and sending out debris and shock waves. The text spoke of: "a white stone bowl being vigorously swept along."
The cities, also known as Bab edh Dhra and Numeira, showed signs of fire from above as well as a "burn layer" at Numeira. "To this day, unnatural levels of radioactivity are found in the water of springs around the southernmost edges of the Dead Sea. One study confirmed that this radioactivity was sufficiently high to 'induce sterility and allied afflictions in any animals and humans that absorbed it over a number of years. Further evidence of an explosion is being revealed by the falling level of the Dead Sea, which has in recent years dropped from 1,280 feet to 1,340 feet below sea level.'"
http://www.bibliotecapleyades.net/sumer_anunnaki/godsnewmillemnium/godsnewmillemnium10.html.
ISOTROPES
"The isolation of the fossil water body give it characteristic chemical and radioactive properties, including low values of radioactive tritium and radium and the presence of bivalent iron, which indicates a lack of oxygen. One study found that radioactive isotopes had been introduced into the surface layers and mixed throughout the water column before its stratification."
http://gurukul.ucc.american.edu/ted/deadsea.html.
"A strong correlation between radium activity and salinity was also evident in groundwater along the rift valley between the Sea of Galilee and the Dead Sea, as well as in groundwater from the Judea Group rocks in the Negev. The general rule is that in freshwater conditions, most of the radium remains in the aquifer rocks, while in saline conditions the radium escapes from the rocks and has high concentrations in groundwater. Other studies have established that groundwater with no oxygen also is typically enriched in radium."
http://www.geotimes.org/may06/feature_RadioactiveWater.html.
RADIATION AT HARAPPA
Based on evidence found at Harappa, could this not be the case at Sodom and Gomorrah as well?
"The levels of radiation registered so high on investigators' gauges that the Indian government cordoned off the region. Scientists then apparently unearthed an ancient city where they found evidence of an atomic blast dating back thousands of years: from 8,000 to 12,000 years."
http://www.philipcoppens.com/bestevidence.html.
BY ANY OTHER NAME
Some artifacts are disputed, some disproven, some appeared to be hoaxes…such as the Crystal Skulls. All in all, the accuracy of the Sumerian account boils down to whether an inhabited planet came around our Sun from deep space.
Klarfeld says that legends title this mysterious Planet X as Marduk, The Winged Globe, Treta, Yuga, The Celestial Disk, and Nemesis.
NIBIRUIAN EVOLUTION
Could molecular life as we know it have existed on "dark planets" so far from radiant heat or warmth?
Life on planets in our solar system existed because of ideal or quasi-ideal "goldilocks" positions from a heat source in the universe that "sets the stage." Mars probes and discoveries on Europa, the fourth-largest moon of Jupiter (which has a possible 50-mile-ocean-breeding-ground) gave wonder about the tenacity of life. Internal heat from volcanism and other factors inspired us to new and fresh viewpoints.
COLD AS HADES
Rare and bizarrely exotic life existed and evolved under the strenuously cantankerous and perhaps perilous conditions. Science seemed to indicate that life "yearns" to exist, even in hostilely macabre environments. In Oymyakon in the northern hemisphere, birds in mid-flight froze because the temperatures are so cold. The Hot Spring of Sakha ("non-freezing water") supported life in temperatures of -60-degree centigrade to -71.2-degree centigrade. Vastok, about 1,300 km from the South Pole has a low temperature of -128.6-degrees-farhenheit (and winds up to 60 mph), yet life was found. During Polar Night, in low oxygen at an 11,312-foot altitude, life abounded.
HYDROTHERMAL VENTS
Scientists pointed to life in Chile's cruelly dry Atacama Desert, the 10,000-foot-thick ice plateaus in Greenland, the 750-degree-fahrenheit hydrothermal vents on the ocean floor, and mitochondria in a microscopic "harsh world."
COLD SHOCK PROTEINS
Antarctica flourished with bacteria living because of 'cold shock proteins,' said Dr. William P. McGiven, and proteins carrying metabolic enzymes that allow 'ice recrystallization inhibition (RI) activity' (www.microbewiki.kenyon.edu/index.php/antartica). McGiven found that proteolytic cleavage in a creature called hydrogenophilus or chemoithautotrophe can change the physical structure of the ice around them through "stress chaperones or stress proteins."
PSYCHROPHILES
Psychrophilic organisms were found at -112-degrees-F; they were "psychrotolerent": able to survive in either cold or warm temperatures. Archaed creatures were thermophiles that, contrarily, were ''heat-loving," demonstrating the wide-range of spectacular life.
Toxic cyanobacteria secreted "anti-freeze chemicals," exopolymers, mucus that allowed insulation; yeast and nematode worms utilized trehalose sugar; and in the Antarctic Taylor Dry Valley,organisms flourished in calcium chloride in the Ross Ice Shelf.
www.foxnews.com/scitech/2012/02/09/life-in-antartic-lake-is-everywheere-else/.
EXTREMOPHILE WEIRD LIFE
Carol Cleland and Microbiologist Shelly Copley of NASA'S Astrobiology Institute spoke of a "shadow biosphere" wherein all kinds of "weird life" intersect and thrive on earth, some in symbiotic relationships, but all suspended in diversified and "staggeringly" cooperative and competitively strange and harsh life.
We must consider: what about life on distant worlds?
THE ROSWELL GREYS
One can only have speculated that in billions of years in crossing space to, briefly (several hundred years out of thousands), pass a sun in its orbit, as to what type of life could evolve on a "dark planet." Obviously, life would be unique, to say the least, for it would not depend on the traditional "goldilocks" mechanisms we've usually assumed.
Gravity would be quite different, due to individual planetary terrain. There would not be the Sun's "constant" harmful radiation; perhaps such a planet might itself be an "organism" enveloped in some 'cloud' or 'shell' causing surface evolutionary mechanisms. Such 'shields' may become threatened by eventual catastrophe causing the inhabitants to search out artificial survival morphing.
One could envision large, almost "pupil-less" eyes to allow as much light in as possible; thin elongated features due to odd gravity strains, and inner organs much reported like the artist conceptions in the alleged, famed "humanoid grey creatures" of 1947, Roswell, New Mexico, UFO crash.
GOLD FOR HEALTH
According to Sitchenites, the Anannuki created Enkidu-type hybrids to mine gold from the bowels of the earth because Anunnaki had a medical and ecological need for it. Sitchenites speculated: gold dust or salts have anti-inflammatory uses or the ability to reduce arthritic pain, rheumatoid arthritis and tuberculosis. Gold, also, has a use in radioisotopes and electrical conductivity.
Obviously, as a basis for our legends, the Anunnaki may have had a "broken" ozone layer or damage to their "cloud-shield." Gold, as various solid and dust forms, may have been used as an aid or protectant (we see our 'modern chem-trails' being sprayed by humans today).
BREAD OF LIFE
Researchers speculated about gold's anti-cancer properties when induced as nanoparticles to fight "cellular deformations." It may fix strings of DNA and regulate the hormonal functions of the human endocrine system (www.cyberspaceorbit.com/dmreport.html).
Gold had electrical aspects as a "superconductor." Metallurgy and chemistry were still progressing into monoatomic reality of elements. Theorists talked of arranging the atoms into singular atoms causing very little deletion of energy input, as a superconductor, and enhancing the body brain-power and memory, even acting as a time-machine in some 'monoatomic optimum.'
http://www.youtube.com/watch?v=NHpZXrEcf58.
Metallurgy and chemistry are still progressing into the reality of the elements.
DEBUNKERS
Sadly, major consensuses of scientists attacked such claims by Sitchen and similar "catastrophists."
Farley V. Ferrante, SMU Physics Department, August 7, 2012. [www.physics.smu.edu/-sdalley/quarknet/2012%5B2%D.pdf].
"Sitchen's scientifically liberate work is filled with poor scholarship, poor translations and poor science."
The Seal VA/243 was later described, by Roger Westcott, professor emeritus of Anthropology and Linguistics at Drew University, as merely 'stars.' Michael S. Heiser, M.A and Ph.D. in Hebrew Bible and Ancient Semitic languages at the University of Wisconsin lambasted Sitchen's translations of the texts as grossly misleading and inadequate.
Astronomers of similar style and rank, said Ferrante, have failed to spot Nibiru in its approach into our domain. Such critics pointed out that Akkadian and Sumerian texts were, supposedly, actually talking about Jupiter as the god Marduk (Nibiru). They "frowned" on the idea of a planet "frozen solid" being capable of supporting life; that out of a 3,600-year-orbit, only 153-years would be in sunlight and supposedly life-supporting: if, if, if………
AMIDST A CONFLUENCE
Despite these threads of contention, facing a magnanimous universe, final answers were hidden in the midst of infinite questions; confluence guarded the darkest secrets of the great beyond. Only in the never-ending search, will we finally know if Sitchen, Patten, Velikovsky, Shaver, Palmer, John Keel, and others in this matrix of inquiry, will be found correct: sicitor ad astra ("Thus one goes to the stars", Aenid, Virgil).
Steve Erdmann can be reached at [email protected]; or, [email protected]; also, www.facebook.com/!/stephen.erdmann1; or, through the editor of this magazine.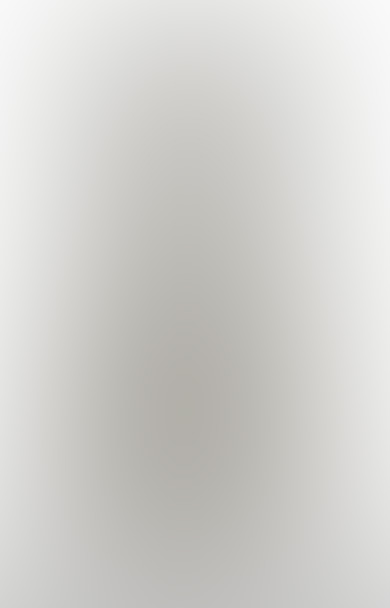 Humanoid depicted at Roswell, New Mexico, 1947. En.wikipedia/wiki/roswell_aliens.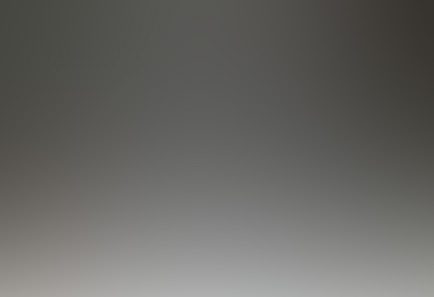 Statue of Akhenaten – Akhenaten ascended to the throne as the 10th Pharaoh of the 18th dynasty in 1352 B.C. He is depicted in paintings and carvings with an elongated skull, which some ancient alien theorists see as a sign of extraterrestrial heritage. The picture below is his possible skull.
WWW.ALIENSWEREHERE.COM/ANCIENTALIENEVIDENCE.HTML.
www.truthbeknown.com/anunnaki.htm.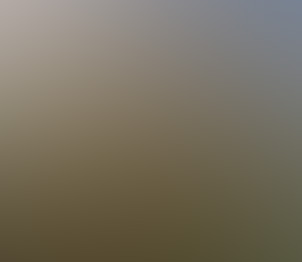 "The storied tower of Birs Nimrud counts seven of these quadrangular platforms painted in seven colors, black, white, yellow, blue, scarlet, silver and gold, and in the same order sacred to the stellar gods, Adar (Saturn), Ishtar (Venus), Merodach (Jupiter), Nebo (Mercury), Nergal (Mars), Sin (the Moon), Shamash (the Sun)."
Zecharia Sitchin, supporter of planet Nibiru and of the Anunnaki
www.ufopsi.com/articles/nibiru.html.
Richard Sharpe Shaver and publisher Ray A. Palmer
Ray Palmer's series of Amazing Stories on the Hidden World.
Richard Sharpe Shaver.
www.cyber-space-war.blogspot.com.
Diplulmaris antarctica
http://news.nationalgeographic.com/news/2008/10/photogalleries/space-photos-week16/photo4.html
October 16, 2008–One galaxy tears a tendril of dusty gas from another during a recently spotted cosmic collision from some 12 billion years ago. This artist's interpretation captures a moment just two billion years after the Big Bang.
news.nationalgeographic.com/news/2008/10/photographeries/space-photos-week16/photos.html/.
The Shaver Mystery is part of the history of Amazing Stories Magazine, but it is certainly not considered one of the magazine's shining moments. Barry Malzberg touched on it briefly in his blog post. In a nutshell, the Shaver Mystery was the "UFO phenomenon" before the actual UFO phenomenon.
www.amazingstoriesmag.com/2013/02/the-art-of-the-shaver-mystery.
*******