Peter Levenda's rather in depth and scholarly work delves into the origins of Nazism which began far earlier than Hitler's January 30, 1933 ascendency. Its origins wrest back to an early form of mysticism and perverted paganism; the Thule Society and German-Enoden, Theosophical, runic and magical concepts. Hitler was a "tool," a "creature" of the occultists. In the autumn of 1915, Hitler wrote a poem praising Wotan, the Teutonic Father God, and speaks of runic letters, magic spells, formulas, and esoteric paganism.
Click here to enlarge top photo.
(Unholy Alliance, Peter Levenda. The Continuum International Publishing Group, Inc, 15 East 26th Street, New York. N.Y. 10010, 2003, 423 pages, $16.95.)
Hitler's ascent was built on the belief that Germany's failure in World War I was because of Capitalism, Communism, Freemasons and International Jewry. "If Hitler were in power, his listeners believed, he would throw out all these undesirable elements – by force of arms, if necessary – and the country would be right again."
THE THULE SOCIETY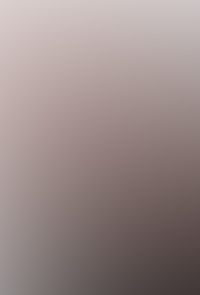 Hitler's rise to power aligned with numerous occult beliefs and practices ranging from Rudolf Hess, Karl Haushofer and others promoting an universal Teutonic Lebensraum to additional occult influences of magician Aleister Crowley (in April, 1904, Crowley alleged contact with a spirit called Ainaz); The Golden Dawn; The Edelweiss Society; The Ordo Templi Orientis; German occult and sex-magic lodges; the Thule Society; Baron Rudolf von Sebottendorff.
"Although the Thule Gesellschaft had died a slow death," said Levenda, "Sebottendorff was back to revive it."
The Germans were finally able to supposedly locate what had destroyed their country, said Lavenda, brought them into war, made them lose the war: a cabal of Jews and Freemasons bent on world domination.
"Democracy. Freemasonry. Judaism. Secret Societies," said Lavenda, "the Nazis were bent on removing all trace of any philosophical opposition to their cause, for they knew the power of ideas and – the quotation of Chairman Mao notwithstanding – it was far stronger than the power of a gun."
WEWELSBURG CASTLE AND UFO
Heinrich Himmler took control of the SS (Schutzffel, Guard Detachment) and created the medieval castle Wewelsburg, Chapter of the Order, built around the notion of King Arthur and the Round Table: the Inner Circle of Twelve Gruppenfuhrers who communicated with dead Teutons and other spiritual rituals (compare this to modern legends of the secreted Skull and Bones Society in America).
(The Wewelsburg Castle was alleged to be the site of a reversed-engineered crashed alien disc with occupants. The object appeared to be a multicolored ball or globe-shaped object which fell near a field near Czernich, Germany in the summer of 1936. The UFO was quickly cordoned off by SS troops from the Hirschberg SS Base, and the domed spacecraft was initially taken to a Base 211. It was also said that the disc was taken to the Wewelsburg Castle and examined by the Reich's Study Group who applied Vril Technology to a new form of propulsion. It became known as the Tachyonator 7. Said Rob Arndt: "(It was) the first human product of reverse-engineering of non-terrestrial technology.")
"These ceremonies were replete with sacred fires, torch lit processions and invocation's of Teutonic deities, all performed by files of young-blond-haired, blue-eyed Aryan Supermen," said Lavenda. "Ceremonies that, according to my informants, had been revived in the Andrean Mountains….at Colonia Dignidad in the 1960s and which were still being performed there was late as my trip in 1979."
Nazi occult practices encompassed a long range of esoteric beliefs: The Nordic World-Tree, Yggdrasil, Holy Stones, The Serpent Nidhoqur, The Ahnenerbe, The World Ice Theory Division, the Thousand Year Reich, Thor, Nordic Mother-Soul, and The Holy Grail.
ARYAN CULT
Through the efforts of Karl Maria Wiligut, Otto Rahn, and Heinrich Himmler, an Aryan Cult was created as a proto-Christian society over all Europe and Asia.
"To Hitler and his followers, capitalism was immoral and they equated it with the excesses of the Jewish financiers," said Lavenda, "that, they said, had brought the nation to ruin during the First World War and depression that followed."
Stripped of Jewish content, Nazi revisionists of Biblical Scriptures by German academics, people became receptive of Wiligut's ideas; the SS belief that Christ was Baldor, and a Teutonic Sun God. The SS became knights of a New Order.
"By claiming the Grail as their own the Nazis rob Christianity of a huge chunk of its popular mythology…as it is, history records no such discovery of the Grail by the Nazis or by anyone else."
MIND CONTROL
Documents revealed that "mind control" experiments of the Ahnenerbe at Dachau concentration camp consisted of mescaline, canabinol, marijuana, and hypnotism. Dr. Franz Alfred Six. Ideological Research, continued to work for "special forces" through his association with the Gehlen Organization – the spy cabal of ex-Nazis used by the American CIA. Six had been selected to work on "the Jewish problem."
Catholic Bishop Alois Hudal sympathized with Nazi propaganda, admired the Nazi teachings of Von Liebenfels, and became Procurator of the Oder of German Knights. He aligned himself with a "neo-pagan, pan-German, volkisch movement." Hudal worked with the underground network and established Nazi escape routes.
NAZI ESCAPE ROUTES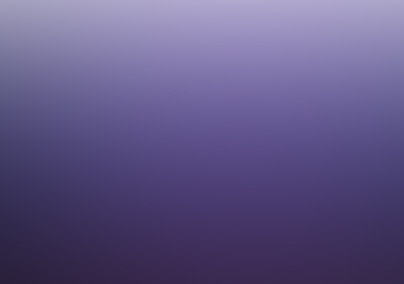 The Bell
Many of Heinrich Himmler's Black Order "managed to escape and set up shop in South America."
"Hundreds of files newly released by the Argentine government of President Menem," said Levenda, "show that many more Nazis managed to flee to South America than had been previously imagined"; true believers of the cult of the Black Order.
ODESSA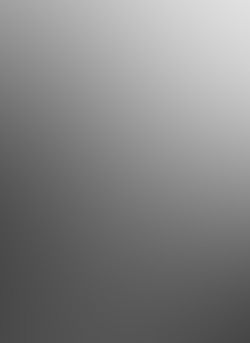 Adolf Hitler (right) Heinrich Himmler (left)
The Ordo Templi Orientis (OTO) and the Outer Head of the Order (OHO) continued in Europe and Switzerland. Elements were found in the Process Church of the Final Judgment, and Scientology.
Part II of this series continues tomorrow: September 5 https://www.ufodigest.com/article/trail-fourth-reich-0905
If you would like more information or to purchase this book from Amazon.com simply click on its title: Unholy Alliance: A History of Nazi Involvement with the Occult
Steve Erdmann can be reached at: [email protected] and [email protected]. He can also be friended and visited on Facebook: https://www.facebook.com/stephen.erdmann1.
Top Photo: Artist conception of Nazi UFO