Being a long time researcher of the 1947 Roswell Incident, and now doing Roswell UFO Tours here in town frequently, I'm fortunate to be able to share my research with many people who have different perspectives of the Incident from all over the world. Many, in fact most, have heard about Roswell through one means or another, and for the most part are curious to find out more. That's particularly true of those visitors that book the tours from foreign countries. Many of those have a deeper interest of the event than Americans, perhaps because most of us in this country have been hearing about Roswell for the past 35 years in books, radio, movies and other media outlets. All that exposure however doesn't appear to have gotten us any closer to the truth, as we continue to seek information about what actually happened here 60 some years ago.
By sharing my years of research with small groups, I'm able to share information with them that they may not have heard or seen before in books and television documentaries, and although the information I present is what I've learned over the years, I remind them all that the final decision on what happened here in Roswell in 1947 will have to be their decision to believe or not. I simply share what I know as honestly as possible, and that makes them think, which is my goal to begin with.
I knew several of the first hand witnesses, most of whom have passed on, which becomes more of a problem each day, with time taking it's toll on first hand witness since they would be in their 80's or 90's today, if still alive. The tour includes several residences where first hand witnesses actually lived back in 1947. Of course seeing a house in any neighborhood doesn't mean anything, but I carry a photo album on the tour with photographs of those individuals, and can put a picture and name with the house and explain who they were and how they were involved with the UFO Incident.
When I mention that the atomic bomb was tested a hundred miles from Roswell at Trinity site at White Sands in 1945, many immediately wonder if there was a connection between the atomic bomb being tested so close to where the Roswell Incident occurred 2 years later in 1947. Were "they" out there looking in at us and wondering what are those clowns on earth up to? I suppose that's a possibility, however, other crashes have occurred at other locations as well.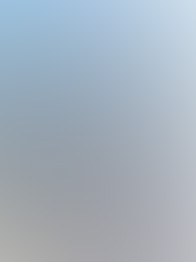 Another part of the tour that most visitors enjoy, is the historical locations included in the tours where I am able to give them some history about the town of Roswell, pointing out homes in the historical section of town, that were here in 1947, and some that were here much longer, dating back 100 years. Roswell's western heritage is included with statues of Pecos Valley Cattle King, John Chisum, and Sheriff Pat Garrett, (left), who supposedly shot and killed outlaw, Billy the Kid. Roswell was a pretty wild town in the late 1800's, with outlaws, gunslingers and cattle people when it first began, several years before New Mexico became a State in 1912. Driving through any town on Main Street doesn't tell one much about the town, so by giving some information about Roswell's historical past in addition to what I know about the Roswell Incident, is appreciated by most visitors. Most come away with a new and different view of the town.
Our location in southeast New Mexico always comes up in conversations, due to the fact that Roswell is located about 200 miles from any major cities, such as El Paso, Albuquerque, Lubbock or Amarillo. I enjoy hearing accounts of people that drove from Albuquerque to Roswell, and tell me "there is nothing out there" and they might have only encountered 5 or 6 other vehicles driving the 200 miles to Roswell. Those conversations give me the opportunity to explain the size of many of the ranches out here that are not normally measured in acres, but rather in sections. For those who don't know, one section contains 640 acres, and a ranch of 100 or 200 sections is not uncommon. Most also tell me that Roswell is bigger than they expected, now having a population close to 50,000 residents.
Several of the buildings that were here in 1947 that had some involvement in the UFO Incident, have been demolished, and in some cases replaced with other buildings. Again the photo album I share with visitors during the tour gives them a perspective of what was there in 1947 and how it was involved with the incident. Unfortunately, no one has erected any markers or plaques to help preserve that important historical part of the incident, so the photo album becomes important at those locations.
After working our way through town we head down to the Roswell Industrial Air Center, as it's known today. When the Roswell Incident occurred in 1947, the base was referred to as RAAF (Roswell Army Airfield). That changed when the Air Force and Army became separate units. It was renamed Walker Air Force Base until it was closed in the 1960's. Visitors quickly understand the importance of the base when it was active, primarily due to the only atomic bomb group in the world being stationed here after dropping the atomic bombs on Japan to end WWII, and the fact that that same bomb group was involved in the UFO incident; and it's importance during the cold war.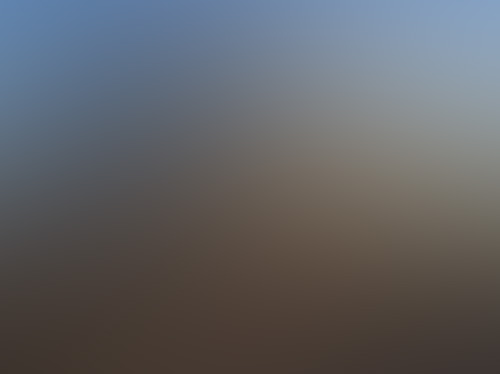 Many of the buildings on the base in 1947 are still located there, such as all the government housing; the operations building; fire station and control tower; and perhaps most important to visitors, building 84, known as Hangar 84 back then, where the bodies and debris were allegedly kept before being flown out to other locations. Considerable time is devoted to this part of the tour to educate the visitors about what is known to have taken place there during the incident. There is no longer a military base located in Roswell, however, the Air Industrial center (as it is referred to today), is doing well including a college campus (Eastern New Mexico University); and the International Law Enforcement Academy. All of the hangars from the 1940's are being utilized by several airline companies to refurbish commercial airplane parts, recycle aluminum, repaint airplanes, and store hundreds of no longer used commercial airplanes on two of the runways.
Doing the Roswell UFO Tours has quickly become one of the most enjoyable aspects of my many years of research, being able to share that research with interested
people in small groups. Most visitors leave with a different perspective of the town and UFO Incident.
Dennis G. Balthaser